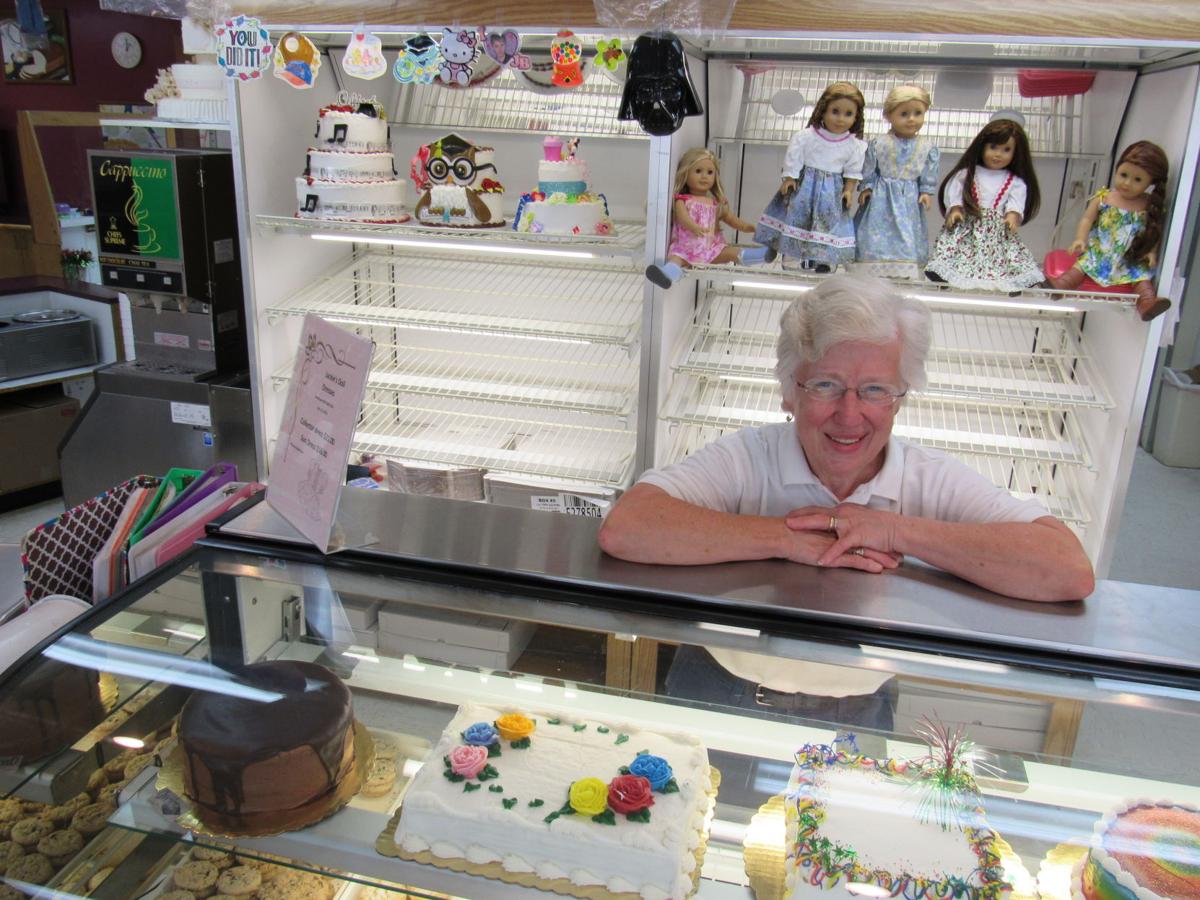 MIDDLETON — King cakes returned to Scott's Pastry Shoppe last week, even though Mardi Gras is still months away.
Pumpkin pies, Irish soda bread and maybe even Christmas cookies could make appearances this week, too.
Jackie Scott isn't confused about the calendar. Instead, as she enters her final week of business, Scott, 75, wants to bake a few favorites, reminisce with customers and say thanks for a 34-year run at University Avenue and Branch Street that will come to an end Saturday at 3 p.m.
"There's an old book out there that says follow your heart and the money will follow," Scott said. "We make a good doughnut and a good cake and our products are good, and I'm fussy about that, but the best part is the young people you've had working for you. We've had some fabulous young people."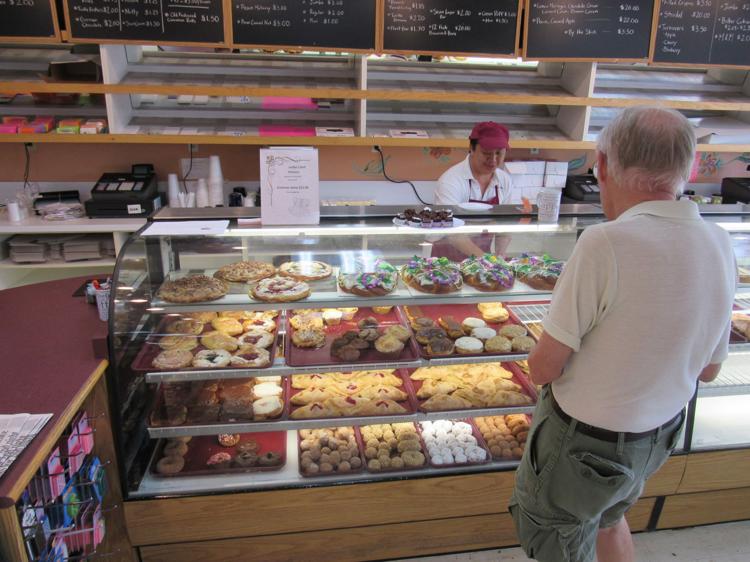 But as many of those young people are headed back to high school and college this fall and as finding help has become increasingly challenging, Scott said the timing was right to close so she and her husband can enjoy retirement and spend more time with their grandchildren.
Scott is in the process of selling the building. She won't publicly say to whom but said the plans call for a food-related retail business. The prospective buyer is an experienced entrepreneur, is seeking financing and would remodel the 6,000-square-foot building. The plan calls for opening the business in early 2017, the potential buyer (whom the State Journal is not identifying) said in a phone interview last week.
But for the next week, Scott's Pastry Shoppe will continue to pump out its breads, bars, cookies and doughnuts, just like it has since 1982, when the Scott and her husband, Russell, purchased the business shortly after they lost their jobs as bakery managers at a Waupaca grocery store.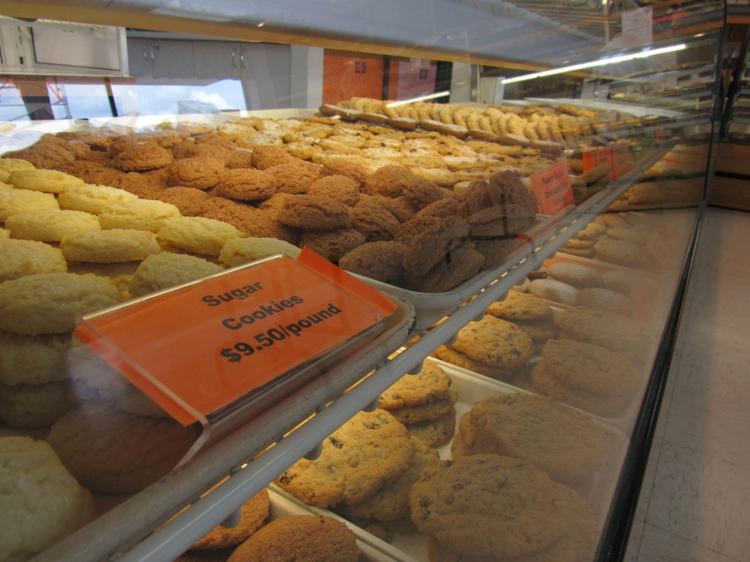 When they took ownership of the business, the bakery was only a fraction of its current size and shared space in the building they leased with a leather shop and a hair dresser. But over the years, the Scotts expanded and ultimately, in 1989, purchased the building that is adjacent to what is now Middleton Cycle.
"The only way you build wealth is through property. That's the only way," Scott said. "I didn't want someone to come in here (and lease space) and have a business and then move out in three years, or five years or seven years. I don't want to be a landlord and I want someone else to realize this."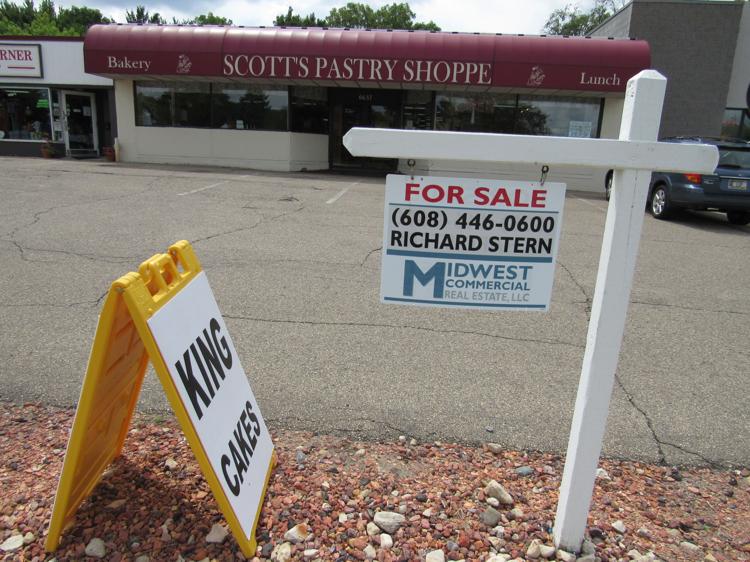 At its peak in the early 2000s, Scott employed 40 people and for a time also had locations on the Capitol Square and at Morey Field, Middleton's airport. Her company also sold baked goods to Kwik Trip, PDQ, Oscar Mayer and to local hospitals. Today she has 18 employees and virtually no commercial accounts. In 2007, the business went to six days a week by closing on Sundays.
Her husband and high school sweetheart, Russell, 75, retired from the business in 2006, two years after he underwent heart surgery. Their daughter, Dawn Westhoff, 54, has worked at the business for 22 years.
"My daughter and I ... we've slowly right-sized or customized the business to what we could actually handle," Jackie Scott said. "There were different things we did so we could have a lifestyle because it's a lot of work."
The end of Scott's Pastry Shoppe is another blow to the independent baking industry that continues to dwindle as grocery stores, convenience stores, coffee and specialty shops and national chains like Panera and Starbucks have all cut into what used to be a staple for every community.
Bakeries in Madison include Greenbush, Lane's and People's bakeries and Stoughton has Fosdal Home Bakery. New Glarus Bakery was founded in 1910 but most communities have lost the traditional, stand-alone bakery that makes a wide array of bakery items, said Scott, the first woman to be president of the Wisconsin Bakers Association and who has sat on the board of the National Retail Bakers of America.
"I like it because I'm a morning person," Scott told the Wisconsin State Journal in a 2007 interview when her shop was celebrating 25 years in business. "I think everybody wants to contribute in life. We all have a desire to contribute to other people some way or another. I have been the first job for a lot of kids. This year, I'll have 10 high school students. It's their first job. To contribute to a young person's life and give them a sense of doing a good job of contributing and helping them so as they progress through life is real satisfying. You always remember your first job. I think it's real unique that I'm able to do that.
Scott will hardly be idle after she closes the door on a more than 40-year baking career that also included stops at bakeries in Tomah, Beloit and Milwaukee with the last 34 years in Middleton.
For the last six years, Scott has been sewing and selling doll dresses, dozens of which hang in clear plastic sheaths from the ceiling of her bakery. Scott said she will continue to make the dresses, which fit American Girl dolls, with proceeds going to help support a grandson's college education and student mission trips at Monona Oaks Community Church. She plans to sell the dresses at a friend's shop in Paoli and online.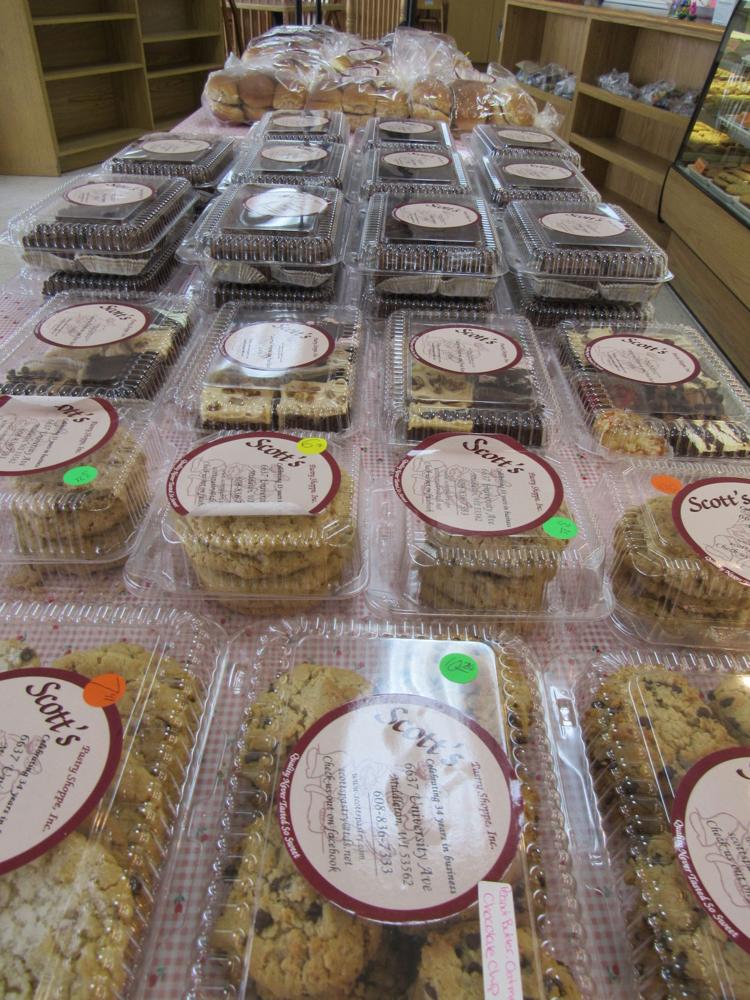 Scott also cooks at the church once a week during the school year for those attending the Awana program, makes quilts for veterans and has a massive garden at her home on Mendota Avenue just a few blocks from the bakery. This fall, she'll spend days canning vegetables and, maybe, start baking in her home oven. She also has plans to volunteer at nearby Sauk Trail Elementary.
"I can think of so many things to do," Scott said. "I might miss the kids and the people. It's so delightful to see (the young employees) grow and they just become the dearest people in your life. I'm desperately going to miss them."
Grocery rubble in La Valle removed: Five months after a fire destroyed the only grocery store in the Sauk County village of La Valle, the site has finally been cleared, but not by the owners of the property.
The village is going to pay over $40,000 to Hamm Brothers Excavating in Mauston, which began clearing the site Aug. 9 and finished just in time for last weekend's La Valle Days, the community's annual summer celebration.
Colette Skundberg-Radtke, clerk for the village, located northwest of Reedsburg, said the village has not yet received a final bill for the work but said the cost will be added to the tax bill of Tracey and Dan Noga who own the property and since 2003 operated Bare Necessities Marketplace in the village's downtown.
In March, fire tore through the store along with an apartment above the business. No one was injured and the fire wasn't suspicious, according the Sauk County Sheriff's Office, but the building was not insured. The Nogas now live near La Crosse and the only place in La Valle to buy grocery items is a convenience store a mile north of town.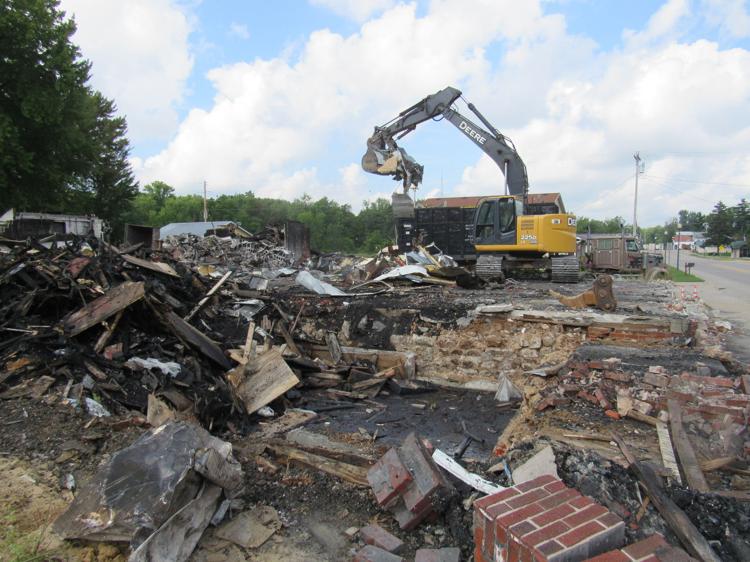 The site had become an eyesore and the rubble was infested with bees which prompted the village to hire the excavation company, Skundberg-Radtke said.
"We haven't heard anything from them," she said of the Nogas. "We're really hoping someone comes in here. There are so many things that go on in this small little village that we hope someone sees the potential for a business. I can tell you one thing, we're sure missing it."
Send retail-related tips and story ideas to badams@madison.com or call Barry Adams at 608-252-6148.