Efforts to land a hotel for The Shoppes at Prairie Lakes may pay off in a big way but could also include a multi-million-dollar incentive from the city of Sun Prairie.
A $24 million Hilton Garden Inn that would include a Johnny's Italian Steakhouse has been proposed for the regional shopping center along Highway 151 on the city's southwest side. But developers of the 124-room hotel and restaurant have asked the city for $4.1 million in taxpayer assistance.
The project, proposed by Heart of America, an Iowa-based hotel and development company, is in a tax incremental finance district that is scheduled to close in 2027. The city's economic development director, Neil Stechschulte, said he believes the assistance is warranted because it will help create greater value for the property than that of a few stand-alone restaurants or another multi-tenant retail building.
In addition, it would bring in a better-known national hotel brand that includes not only a restaurant but 9,500 square-feet of event and meeting space, something lacking in the city.
"The meeting space has been a big driver in a lot of conversations," Stechschulte said. "A middle-of-the-road (hotel) flag would be about $13 million and could be built and be just fine but we wouldn't have advanced anything on getting the meeting space we really want and really the quality we're really trying to push on this one."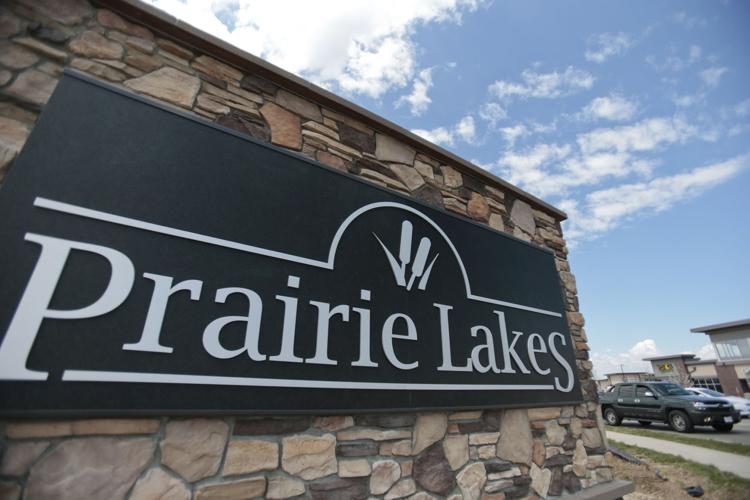 Heart of America was founded in 1978 by Mike Whalen who has grown the company from a single Machine Shed restaurant to more than 40 hotels and restaurants in six states. The company has more than 2 million square feet of real estate including 32 owned and operated restaurants and hotels, an office building and 1.4 million square feet of retail in ten metropolitan areas in Iowa, Illinois, Wisconsin, Minnesota, Kansas and Nebraska.
The company, with more than 3,500 employees, opened its first Johnny's Italian Steakhouse in 2002 in Des Monies, Iowa, and now has 10 of the restaurants in its portfolio, including a location at Greenway Station in Middleton.
The company also develops properties with Machine Shed and Thunder Bay Grille restaurants, such as those found in Pewaukee. Hotels include Holiday Inn & Suites, DoubleTree by Hilton and Fairfield Inn & Suites. Wisconsin hotels developed by the company include the Holiday Inn and Wildwood Lodge, both along Interstate 94 in Pewaukee.
The proposed hotel, restaurant and meeting space is seen as one of the missing pieces for the 110-acre Prairie Lakes development that includes major retailers Cabela's, Target, Costco and Woodman's Market; restaurants and several smaller retail shops. The project is planned for about three acres of land next to Cabela's, would employ more than 50 people and could open by late 2018, according to the proposal.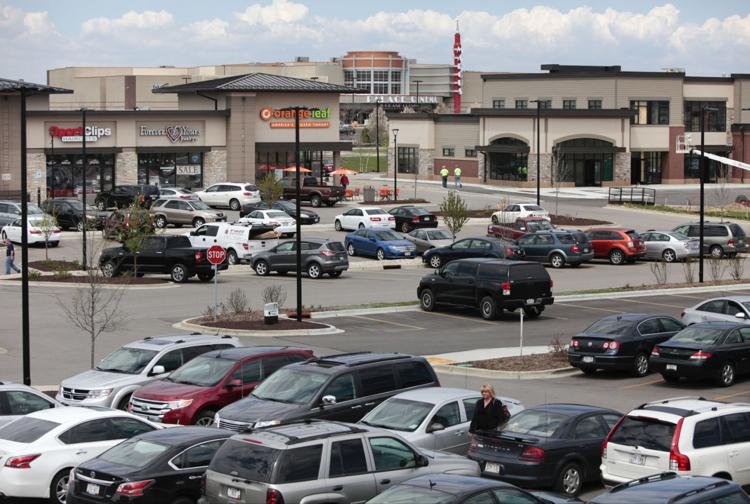 In 2013, Hudden Strategic Partners completed a hotel market study for the city and recommended a project similar to that being proposed by Heart of America. Hudden said that the hotel market has been improving since the study was completed but has not improved enough to make the project feasible with public assistance.
"This project hits all of the key recommendations and is a great brand that should help induce demand to the market," Hudden wrote. "The incentives appear fully justified and the project is the correct size, quality and (components) necessary to take Sun Prairie to the next level.
"The Project will help Sun Prairie induce new corporate, social and group business to the community, including related spending on restaurants and retail. It will also recapture much lost business that is currently going outside of the city limits for hotel, group, corporate and other events."
While there are hotels in the nearby American Center Business Park and around East Towne Mall, the proposed Hilton Garden Inn would be just the fourth hotel for Sun Prairie and nearly double the number of rooms in the city.
"The guys out at Prairie Lakes were trying to recruit Johnny's Italian Steakhouse and found out that the same developer also did pretty nice hotel projects," Stechschulte said. "It's been a lot of hand-holding, a lot of work to get to this point."

Details on West Towne Sears downsize emerge
When Seritage Growth Properties announced in July that it would reduce the size of the Sears store at West Towne Mall by half, it wasn't initially known what things Sears would do without.
The $17 million project will include reducing the 111,000-square-foot Sears store to 56,000 square feet, adding a 31,000-square-foot Dave & Busters and reserving a 25,000-square-foot space for a yet-to-be-named retailer.
On Oct. 14, we learned that one of the inventory casualties at Sears would be the Lands' End Shop, scheduled to close today. Lands' End said that its standalone store near Target at the Prairie Towne Center, 209 Junction Road, would remain open. It's still unclear how the smaller Sears will be configured but we now know what the exterior of the project will look like.

Plans submitted to the city of Madison late last month and which will be reviewed Nov. 9 by the Urban Design Commission, show a remodeled exterior with the Sears store taking up the north side of the space adjacent to the interior mall entrance but with exterior entrances also on the west and east side of the store.
The Dave & Busters would be located on the southwest side of the redevelopment and the retailer at the southeast corner with both facing the Beltline. The project also calls for upgrading the parking lot and improving pedestrian and bicycle access, according to the plans.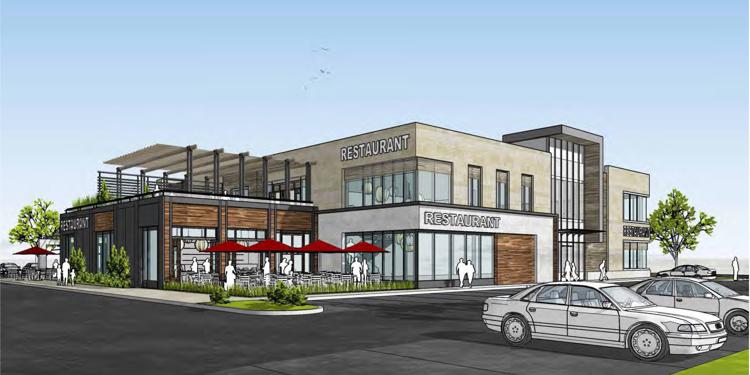 Seritage, however, has backed away from plans to convert the Sears Automotive Center into two restaurants. Designs for the automotive center had called for outdoor patio seating on the ground level and outdoor dining space on the second level for one of the unidentified restaurants on the northern half of the building.
Seritage, based in New York, purchased the 18-acre Sears property from CBL & Associates Properties, owners of West Towne Mall, in 2015.
Sears changes beyond Madison
As part of its rebranding to "America's Appliance Experts," four Sears Hometown and Outlet Stores in Wisconsin held grand reopening celebrations last week.
The improvements to stores in Beaver Dam, Richland Center, Rice Lake and Waupaca include new products, redesigned merchandising, new fixtures and signage and more employee training on appliances.
In the new store design, appliances occupy more than half of the sales floor and include more brands with an improved presentation. The new floor plan also includes the ability to showcase complete kitchen packages through the addition of three kitchen vignettes to allow entire four-piece kitchens from multiple brands to be displayed in a small amount of floor space. Another feature includes a designated laundry innovation area that showcases multiple brands, the company said.
The Wisconsin locations are part of a system-wide refresh of all Sears Hometown Store locations. The company began updating stores in 2015 and now has more than 480 locations.
African-American leader to speak in Madison
Eve Hall, president and CEO of the African-American Chamber of Commerce of Wisconsin, will speak Nov. 15 at the second annual Wisconsin W.O.M.A.N. reception in Madison.
The event will be held from 5:30 to 7:30 p.m. at M3 Insurance, 828 John Nolen Drive, and precedes the Wisconsin Early Stage Symposium that begins the following morning at Monona Terrace. The W.O.M.E.N. acronym stands for women, opportunity, mentors, entrepreneurs and networking.
Hall has a background in education, business, community action and government and has expanded the chamber's membership from 175 to more than 250 members since becoming president and CEO in 2012. She also has helped create a revolving loan fund for small businesses, worked with partners to launch a food and beverage incubator and established a transportation program to connect people from poor neighborhoods with jobs.
Hall, a member of the UW Board of Regents since 2004, holds degrees from Florida A&M University, UW-Milwaukee and Cardinal Stritch University, and will discuss the work of the chamber and the challenges and opportunities facing women executives. She also will talk about her perceptions of the progress of women and minorities as business owners in Wisconsin, and what needs to happen in the state's largest cities to provide opportunities.
The event, hosted by the Wisconsin Technology Council, is designed to highlight the role women play in the state's entrepreneurial economy. For more information and to register visit http://www.cvent.com/d/5fqnpx/1Q.