As a girl growing up in New Jersey, she toured clothing plants in Philadelphia with her mother and sold clothing in high school to classmates.
Later, while working as an executive secretary at Harrah's Casino in Atlantic City, New Jersey, and at Safari Club International in Tuscon, Arizona, Testa took it upon herself to help her co-workers improve their wardrobes.
Testa, 54, has owned her own shoe business and for two years she was a personal shopper for Marshall Fields in Madison where one of her clients was Judy Faulkner, the now-billionaire founder of Epic Systems Inc. in Verona.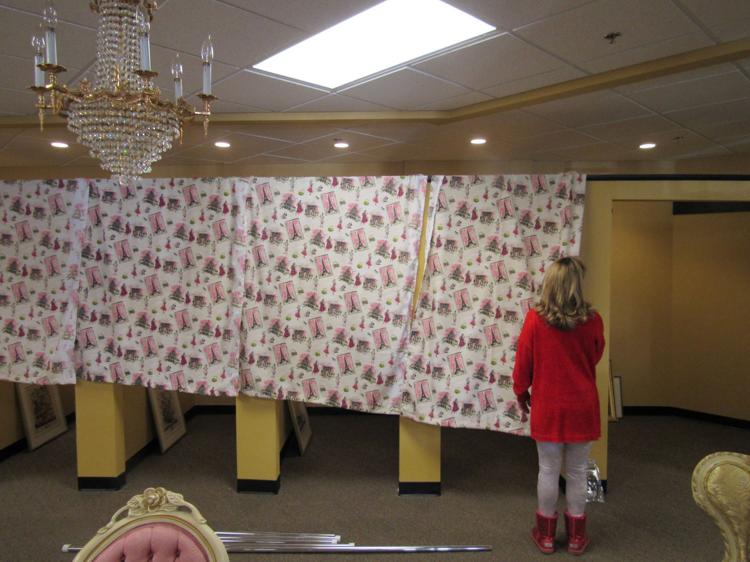 There was a brief period when Testa, who loves to cook, worked as a chef for a sorority at UW-Madison, but since 2002 she has been all-in with the Pink Poodle, an upscale resale shop on Madison's West Side.
Her first location was 3,600 square feet at 5819 Odana Road, but in 2008 she moved across the street into the former Thomasville Home Furnishings store at 6017 Odana Road, a move that quadrupled the size of her store. Now Testa is on the move again. She's staying on Odana Road but downsizing a bit to focus more on designer clothing for men and women.
If her plan works out, she'll retire in seven years, move to Hawaii and open an organic restaurant.
"She's been driven like this for a long time," said Testa's father, Fred DeWitt, who traveled from his home in New Jersey to help his daughter with the move. "Her mother's the same — always moving, always on the go."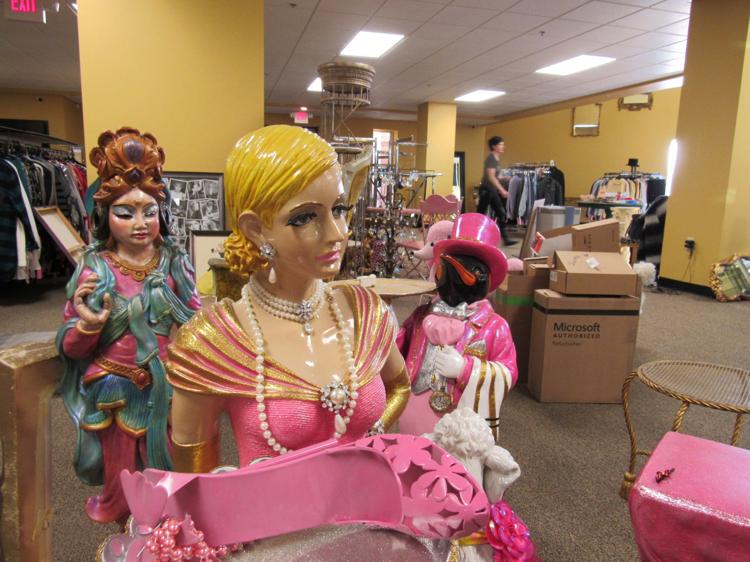 Testa's new location, at 6626 Odana Road, is in space at Market Square Shopping Center that at one time was home to the pool for the Princeton Club and later an antique store. Testa has spent the past few months renovating the 9,000-square-foot space that should be open this week. The old location is scheduled to close at the end of the week following massive markdowns designed to reduce the inventory.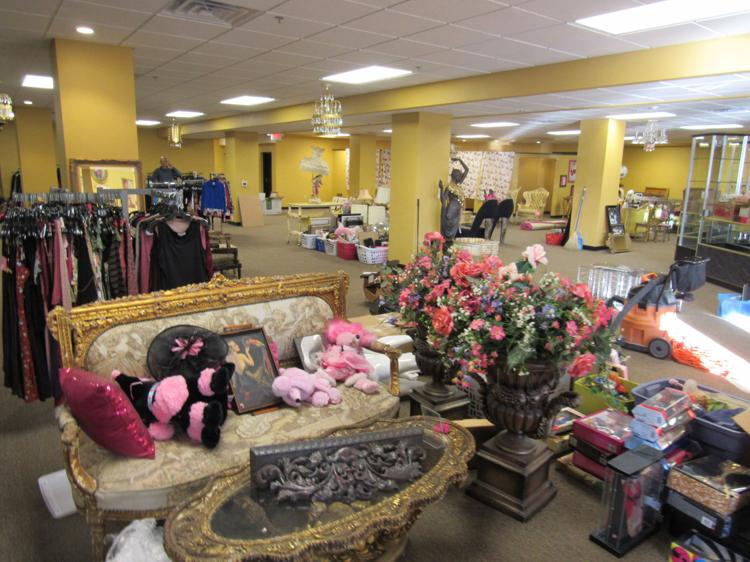 When I stopped by last week, racks of clothes lined the store but there were boxes, bins and plastic laundry baskets stuffed with clothing, hats, statues, pictures, ties and other items waiting to be shelved or hung.
The center main counter and glass display cases were waiting to be filled with jewelry while the sound of a power saw was intermittent as DeWitt and Mike Netzer worked on retrofitting shelves onto clothes racks to hold shoes.
Others rearranged clothes by size and color while Halle, the pampered and popular 9-year-old standard poodle who eats lamb daily and has her hair done every three weeks, roamed the new space that will soon be her full-time lair.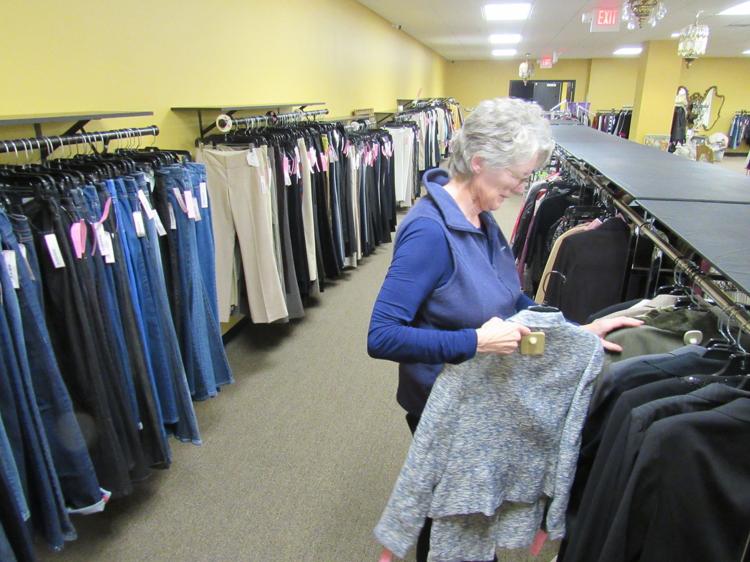 "It seems much smaller with more stuff in it," Testa said as she surveyed the floor. "It's hard because you're selling stuff over there and moving stuff over here."
A soft opening begins this week with a grand opening scheduled for sometime in January. Much of what doesn't sell at the old store, where prices are 50 to 90 percent off, will be donated to Agrace Hospice.
Testa grew up in New Jersey and moved to Arizona with her husband, Joe Testa, who was attending the University of Arizona for his doctorate of musical arts degree. The couple moved to Madison when Joe was hired as the Associate Professor of Music and Director of Choral Activities at Edgewood College. Joe left the position in 2008 to work with his wife in the growing business.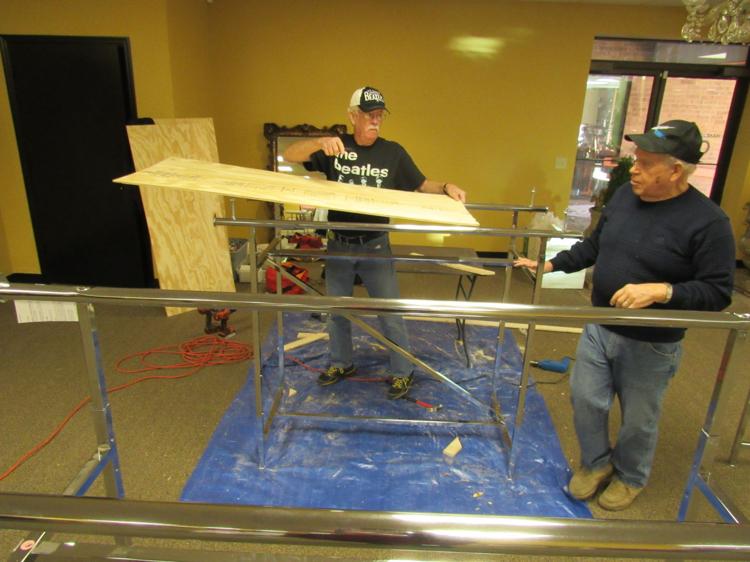 Beth's new store will include a corner location next to Play It Again Sports near Grand Canyon Boulevard and will be filled with designer clothing that includes gently worn gowns, cocktail dresses, professional wear, wedding attire and new women's clothing from Clara Son Woo. She also has room to display furs that can range in price from $99 for a mink cape to $1,500 for a full-length coat.
"We're going to concentrate on lifting the vibe of the place," said Testa, who was wearing sequined Uggs, gray leggings and a Christmas-themed tunic sweater from Escada. "We're scaling back a little, but we'll still do unique pieces of furniture and housewares, upscale clothing, jewelry and raise the standards a bit."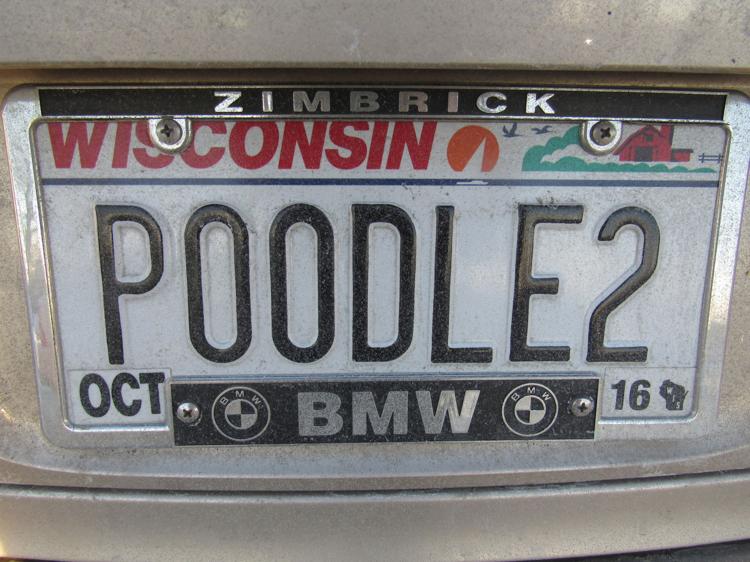 About 60 to 70 percent of the merchandise is on consignment but Testa also makes annual treks to New York and Los Angeles, where she buys new jewelry, hats, scarves and shoes for her store, which employs seven people, three of them full time.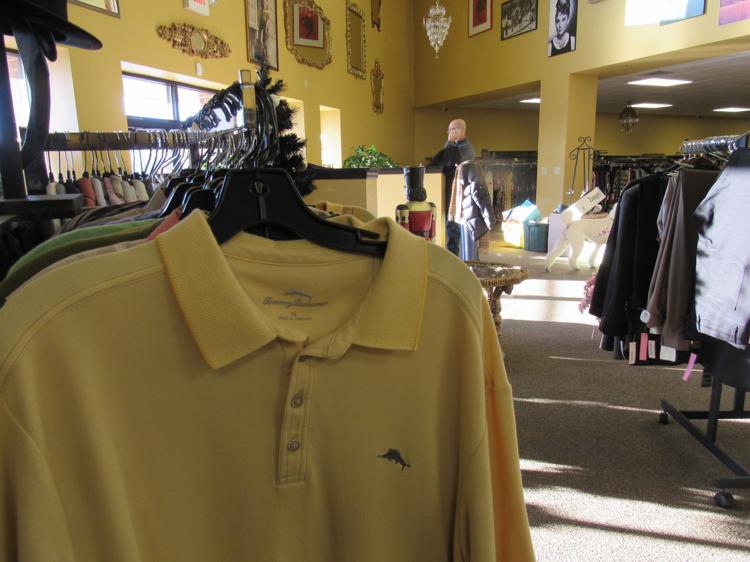 The move not only will help focus the inventory but also helps cut costs on rent, heat and other monthly costs. Testa worked with Ross Rikkers of Cresa Madison, a commercial real estate company that represents tenants, to search for a new less-expensive location on the West Side. What she found was a spot that will likely save her 40 percent on her monthly expenses, a huge number for a small business owner.
"I know how to sell stuff but they know the market," Testa said of Cresa. "People who don't own a small business have no idea what's involved. I've always wanted my own store but there's no down time for me. This is a constant roll."
Madison among top meeting destinations
When it comes to destinations for meetings, Madison is considered one of the top spots in the country.
SmartAsset.com, which compiles an annual list of the best cities for conferences each year, has Madison ranked 20th on the list. Factors used for the list included the number (53) and size of hotels in the city, average room rate ($126), distance between downtown and the airport (5.7 miles), the average cost of a three-course meal at a mid-range restaurant ($25), and the number of violent crimes per 100,000 people (344).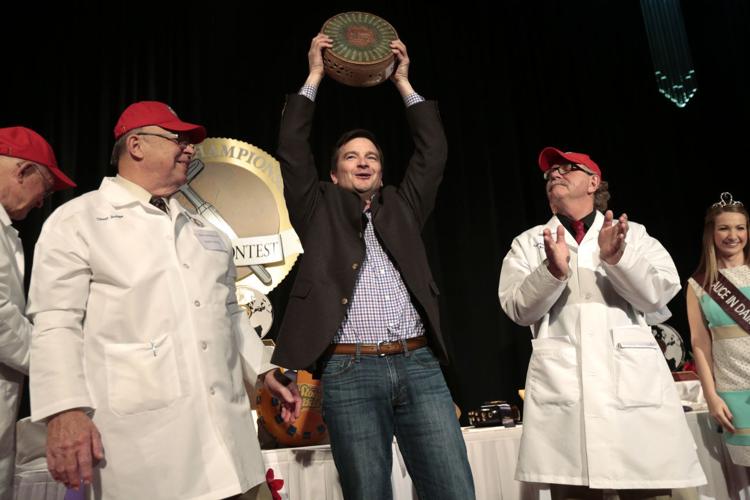 "The data points that SmartAsset studied is what gives this ranking real credence in the marketplace," said Deb Archer, president and CEO of the Greater Madison Convention & Visitors Bureau. "The nuts and bolts of winning a bid very much focuses on the attributes that they considered."
Texas had four of the top five spots on the list, which was led by San Antonio, El Paso, San Diego, Austin and Irving. Las Vegas was ranked 10th while Madison was sandwiched between Los Angeles and Colorado Springs, Colorado. Only two other Midwestern cities — Columbus, Ohio (sixth) and Omaha, Nebraska — (13th) made the top 20.
Big honor for
Wisconsin hotel
leader
Lola Roeh, general manger of the Osthoff Resort in the Sheboygan County community of Elkhart Lake has been voted onto the 2017 board of directors of the American Hotel and Lodging Association.
Headquartered in Washington, D.C., the AHLA is the sole national association representing the country's lodging industry that supports hotel owners, management companies, independent properties, state hotel associations, industry suppliers, and others. The organization represents 54,000 properties that contribute $170 billion to the U.S. economy.
"I take this as an honor for Wisconsin and the community of Elkhart Lake," said Roeh. "Wisconsin's tourism industry is a true example of what's possible in economic development and career opportunities when businesses stretch creatively, and that's the focus I'll bring to the Board."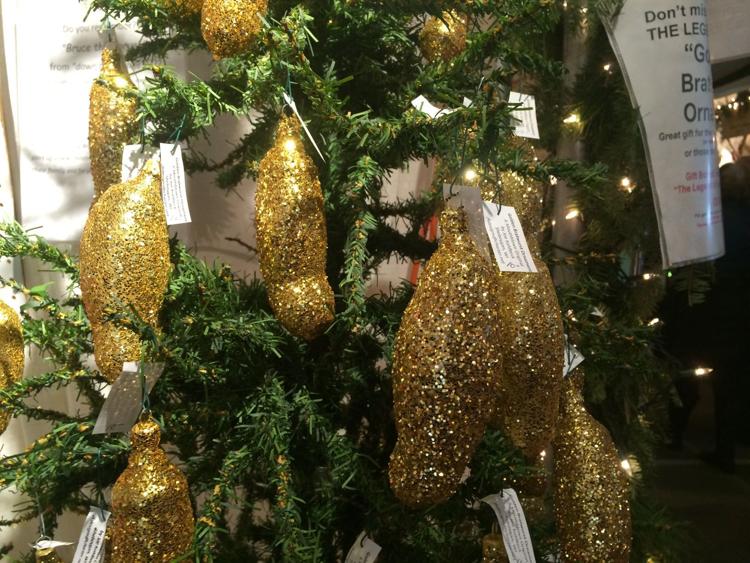 Roeh began her hospitality career more than 30 years ago at the American Club in Kohler and in 1998 was named general manager of the Osthoff Resort, where she led staff in developing a jazz festival and a highly popular Old World Christmas Market. Roeh has served as chairwoman for the Wisconsin Hotel and Lodging Association, and received the Association's Innkeeper of the Year Award in both 2002 and 2012.
She is a past chair of the Wisconsin Governor's Council on Tourism where she now serves on the marketing committee. In 2014, Roeh was honored with the state Department of Tourism's highest industry honor, the Legacy Award.