Dave Zero is growing his record store, and Gail Ambrosius has more space for her chocolate truffles.
And for Atwood Avenue, the moves are part of a continuing upgrade to the East Side corridor booming with food, entertainment, shopping and housing options.
Zero is in the process of moving MadCity Music Exchange to the former Laborer's Hall building at 2023 Atwood Ave. from its long-time location in the Gateway Mall, 600 Williamson St. The new renovated space has upgraded lighting, shelving and more space to display vinyl, CDs and even cassette tapes.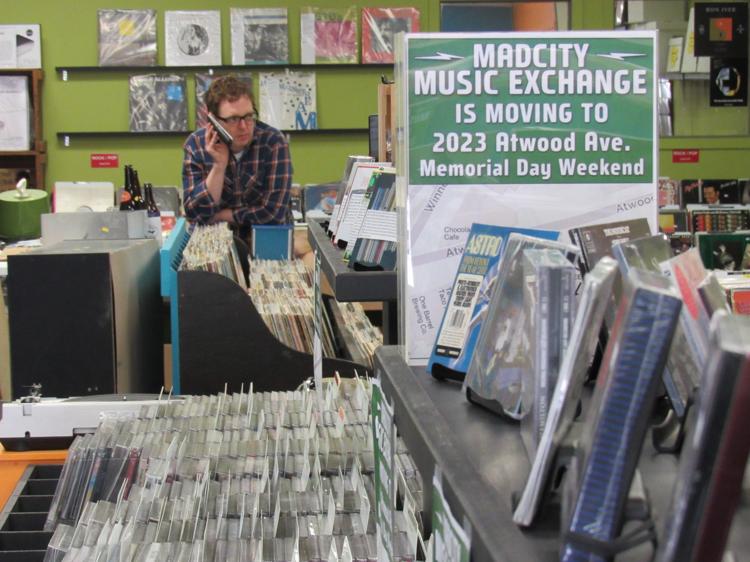 The address change for Gail Ambrosius Chocolatier is by a single digit. She's moving across the street, to the ground floor of a new three-story building with 33 apartments at 2087 Atwood Ave. The new digs, with grand views of the Barrymore Theater, measures 3,350 square feet and opened on Monday, completing Ambrosius' more-than-five-year mission to provide more space for chocolate production, packaging and customer browsing.
The moves add to a neighborhood anchored by businesses like Monty's Blue Plate Diner, Bad Dog Frida, Chocolaterian Cafe, One Barrel Brewing Co. and Tex Tubb's Taco Palace. More recent additions have included Vault Interiors, a home decor shop; a Barriques coffee; Table Wine, a shop with a curated wine selection and tasting events; and BarleyPop Tap & Shop, which opened in February with 40 taps as well as packaged beer.
"It deserves this," Ambrosius said of the additions to the growing business district. "I just think it's a great neighborhood and people want to live here."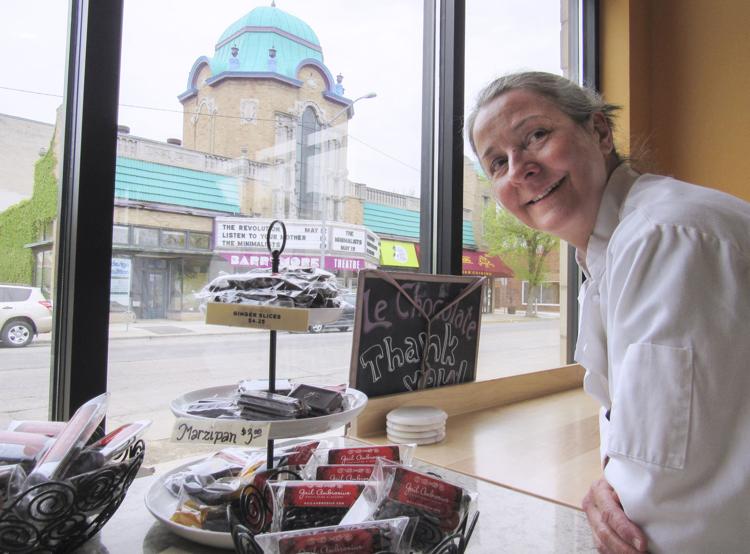 'The perfect spot'
Zero, who purchased MadCity Music Exchange in 2007, said there's much to love about his current location on the west end of Williamson Street, but the move to Atwood Avenue will bring his business closer to his customers and to more foot traffic. The new shop is scheduled to open May 27 and will become the second record store on the corridor, joining Sugar Shack Records at 2301 Atwood Ave. 
"The Gateway was a great spot, but it's kind of an island," Zero said. "I feel (with the new location) like we're really assimilating into a neighborhood."
The store was founded in 1981 on Regent Street by Gary Sohmers, the leader of the band Windjammer who later became a regular appraiser on "Antiques Road Show." Dave Benton purchased the shop in 1986 and moved it to the 1,200-square-foot space in the Gateway Mall in 1989. Zero, a native of Sun Prairie, was hired around 1996 and never left.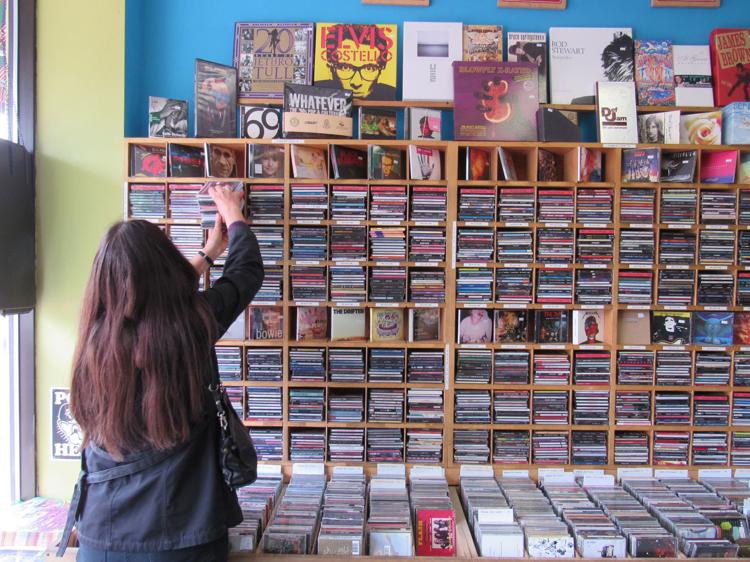 Since May 1, Zero and his staff have been packing and moving heavy boxes filled with vinyl and prepping the 1,400-square-foot Atwood Avenue space with new shelving and bins. The new location will increase the selections in the shop where nearly 70 percent of music sales are in vinyl, about 30 percent in CDs and a small percentage cassette tapes.
The old model for record shops of trying to sell dozens of copies of one album have been replaced with only a few copies of more albums, allowing for a greater selection from more artists.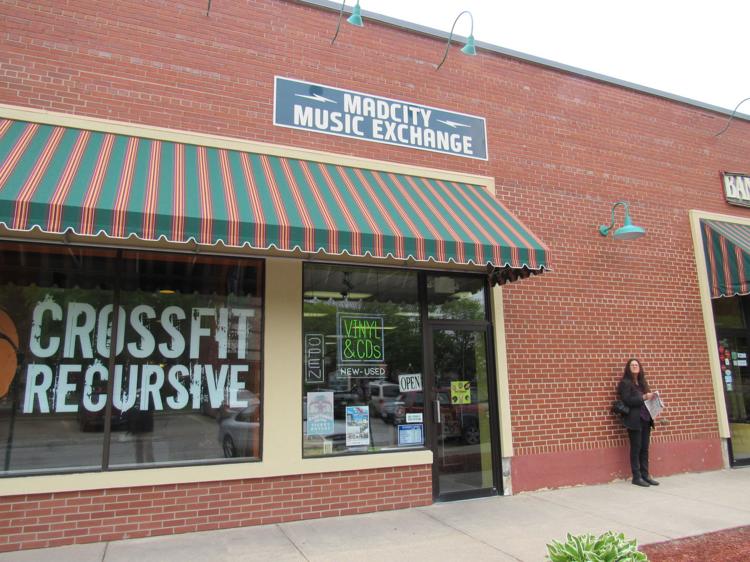 "It was kind of inevitable," Zero, 40, said of the move. "Ever since taking over the store I've always wanted to help it grow and keep it moving forward. I knew a move would be in the future and it just worked out that we found the perfect spot."
The Laborer's Hall building has been empty for about three years, according to Zero, and is next door to Tex Tubb's and across the street from the Chocolaterian. The record shop takes up about half of the 1940s era building and has includes dedicated parking spots for customers. Zero is hoping another business that meshes with his -- ideally, a vintage clothing store or a comic book shop -- takes up the remaining space.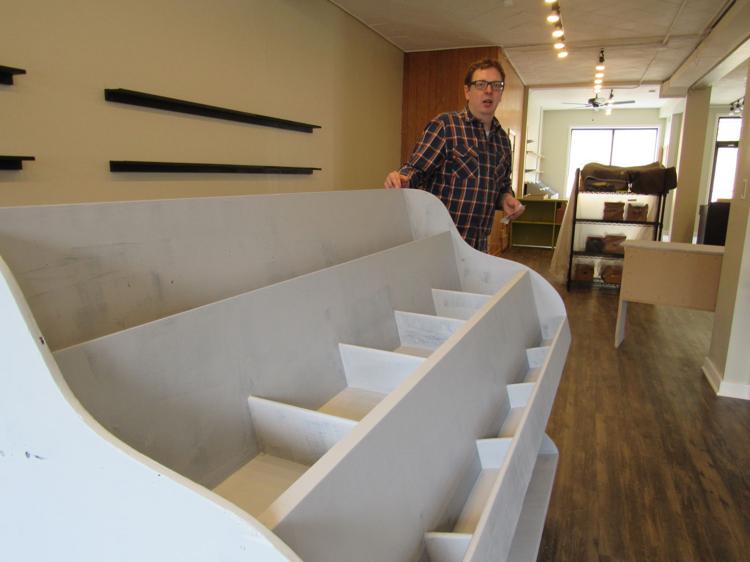 The new space is decorated with record crates and a display bin that are relics of Peaches Records & Tapes, a longtime bygone music store chain. New shelving was being painted last week by Zero's mother, Penny Scherf.
"I'm very happy he's making a move," said Scherf, 65, who lives near Olbrich Park. "It's a good time in his life to make a change. He's always liked music."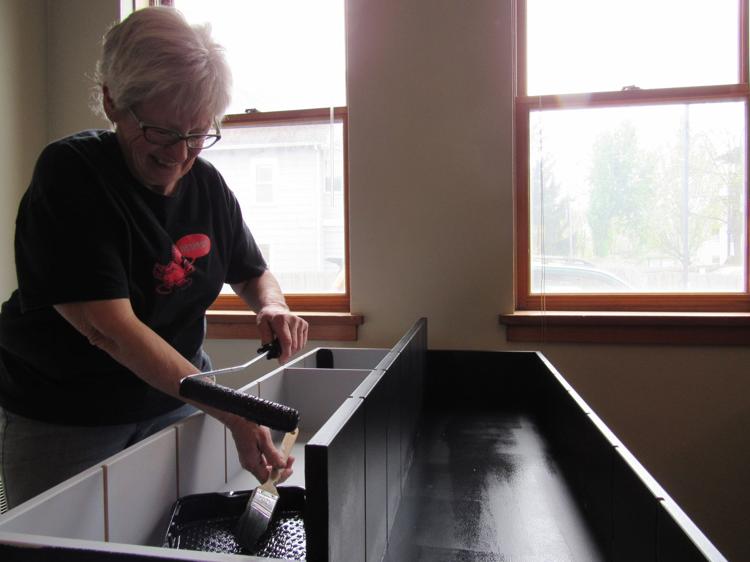 'It's worlds better'
For Gail Ambrosius Chocolatier, the new location was specifically designed for the business that Ambrosius founded in 2004 in a 600-square-foot space at East Main and First streets. She moved to a 2,000-square-foot space on Atwood Avenue in 2006 and grew the business to the point where where she was forced to use a portable PODS storage unit in the back parking lot and rent another off-site storage locker for boxes and shipping material.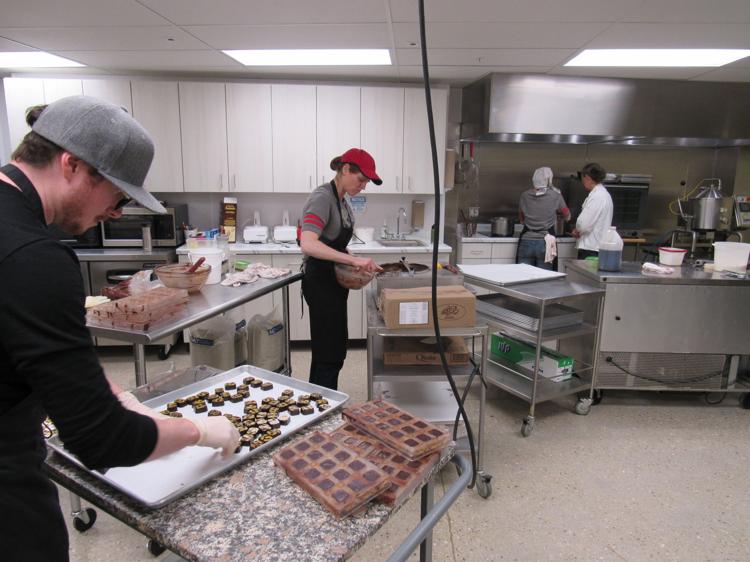 Ambrosius uses seven tons of chocolate a year, more than half from Colombia and the rest from Venezuela, Peru, Ecuador and other chocolate-centric countries. About 60 percent of her sales come through the store, 30 percent wholesale and 10 percent from online orders.
"We were just looking for something in the neighborhood and for businesses my size it's tough to find real estate in this neighborhood," said Ambrosius, who grew up as one of 10 children on a dairy farm west of Green Bay. "This is more space, in our neighborhood (and) fit all of our criteria. This couldn't have gotten any better or any closer."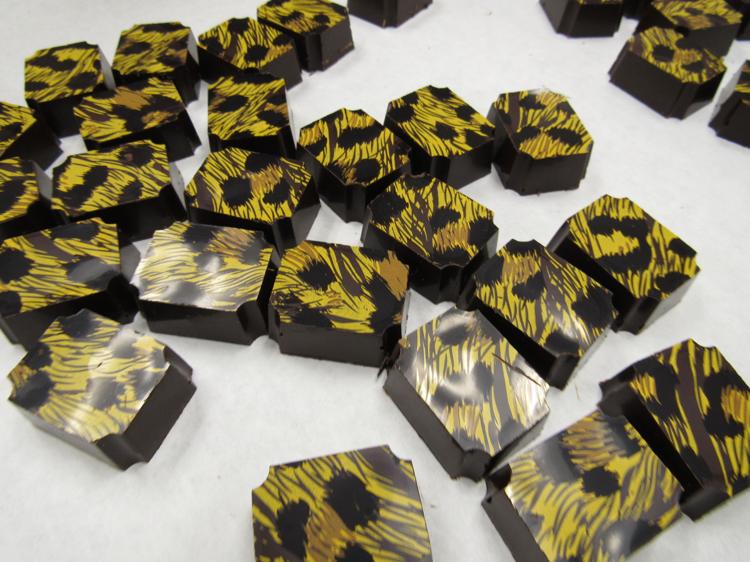 Ambrosius was introduced to fine chocolate during a high school French Club trip to Paris. She dreamed of opening a chocolate shop but ultimately became a cartographer for the state of Wisconsin. She made maps for 10 years but was laid off. That opened the door to a new opportunity and the realization of a dream that has taken her to cacao farms in Central America and South America and created a large following of chocolate lovers in Madison and beyond.
Her new space extends the dream and includes two kitchens, a pair of temperature-controlled chocolate caves and dual checkout points. There's a break room for her 15 employees, an office for three people and large windows that flood the business with natural light.
A nearly 4-foot-square window also allows visitors to watch chocolate being dipped in the ground-floor kitchen, though most of the production work takes place in the spacious basement kitchen. Back on the sales floor, there's enough room for private parties, tastings and chocolate and wine pairing events. Customers have more seating and now an option to purchase a basic cup of coffee and Rishi Tea.
"I don't want to be a cafe, but sometimes people come in and they just want to sit for a minute and it's going to be nice to offer them a drink if they want it," Ambrosius said.
This project "has been a challenge," she said. "I can't wait to be bored for a little while. It will be nice when things kind of settle down. There's just so many details to work out."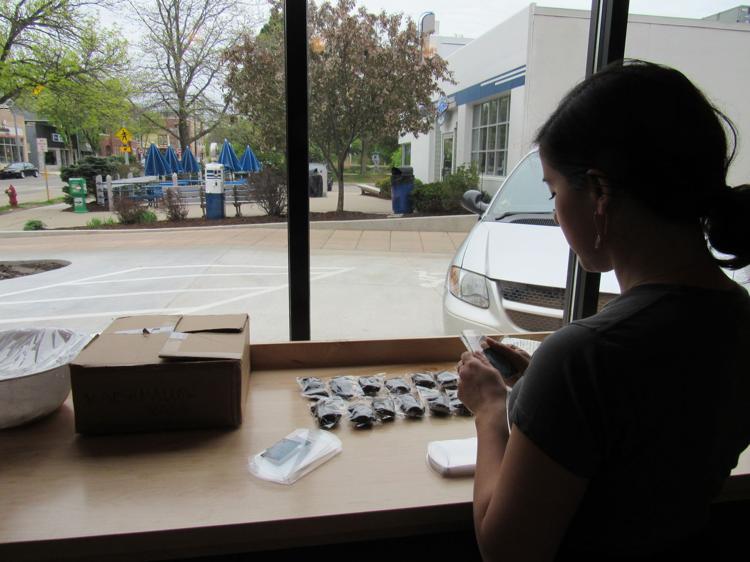 Cabinetry includes spaces that perfectly fit different-sized shipping boxes and a spacious packaging counter that overlooks Monty's Blue Plate Diner. The new truffle display case, custom-made out of maple, literally elevates Ambrosius' award-winning chocolate so employees no longer have to bend or kneel to stock and retrieve pieces of chocolate.
"It's going to be better on everybody's body," said Katharine Hillman, who has worked at the chocolate shop for six years and was wearing a "Peace, Love, Chocolate" shirt on Tuesday. "It's worlds better, just all of the amount of space we have. The flow of everything is better."