The former consignment shop has since late 2017 been home to Lake Edge Seafood Co., a shop and restaurant that offers up walleye fillets, tuna steaks, fish fries and bowls of smoked salmon bisque.
The Ben Franklin, a staple since 1959, closed last spring but the worn space has been converted to a Burn Boot Camp, a fitness facility for women.
And more changes are on the way for the more than 42,000-square-foot Lake Edge Shopping Center at the corner of Buckeye Road and Monona Drive on Madison's East Side.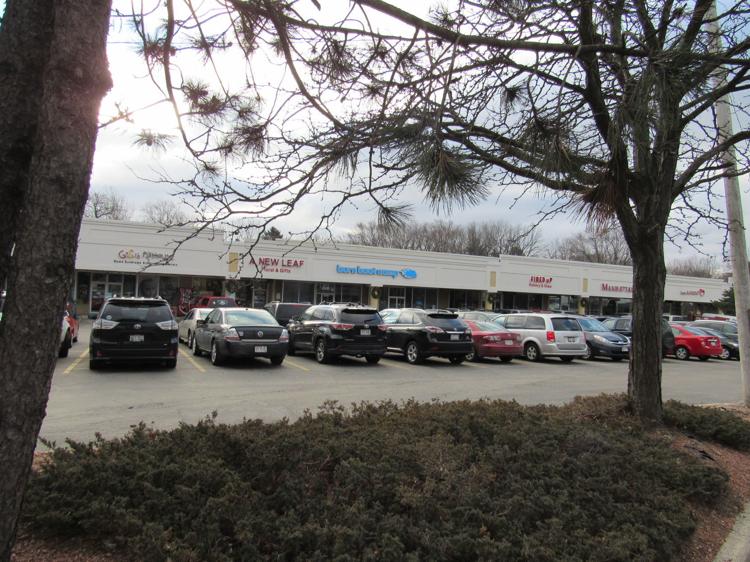 The property will get a new look this summer as Galway Companies, which purchased the strip mall just over a year ago, plans to paint and make other exterior improvements. But there will also be more new tenants, including a pet supply store with a dog daycare and grooming facilities in what had been Happy Bambino. Madison Craft & Gift Shops is going out of business and the space will be transformed into a bike shop, while Elie's Family Restaurant is scheduled to close at the end of April, opening up another space for a yet-to-be named tenant.
"We're just looking for a good tenant that complements the rest of the shopping center," said Steve Doran, a real estate agent for Madison-based Galway. "The demand for that center has been unbelievably great. There have been a lot of changes, which have all been very good changes, and the community has really embraced us."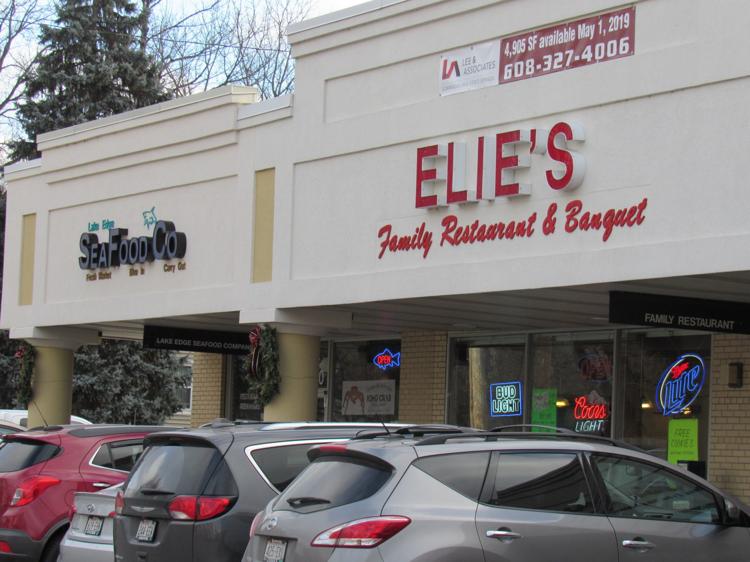 Galway is a major player when it comes to retail properties. They include several in Madison between 40,000 square feet and 50,000 square feet, like the Shoppes at East Towne Point, 4630 E. Washington Ave.; Highland Gates Shopping Center, 700 S. Gammon Road, across from Woodman's Market; Oakbridge Commons, 7810 Mineral Point Road; and Grandview Retail Centers, 6030 Gemini Drive, near the Metro Market on Cottage Grove Road.
Galway, which also owns shopping centers in Stoughton, Hartford, Platteville, Janesville, Cottage Grove and Fitchburg, has plans to redevelop the Washington Plaza Shopping Center at the corner of First Street and East Washington Avenue in Madison and is in the midst of a $40 million redevelopment project along the Yahara River at the corner of Bridge Road and Broadway in Monona. The project includes 96 apartments and 30,000 square feet of retail and restaurant space scheduled to open this summer, in addition to a 92-room Avid Hotel. Another 140 residential units could be completed by 2023, according to plans approved by the city.
The Lake Edge Shopping Center, which includes views of Lake Monona for some businesses, has been a part of the Lake Edge neighborhood for decades. For more than 10 years it has been home to Crema Cafe, where customers sit on vintage chairs around retro tables and dine on egg scramblers and blueberry oat pancakes. A few doors away, students at Paik's Martial Arts learn the finer points of tae kwon do, karate, hap ki do and kung fu, among others. There's also Manhattan Hair Design, Fired Up Pottery, New Leaf Floral and GiGi's Playhouse, an achievement center for those with Down syndrome.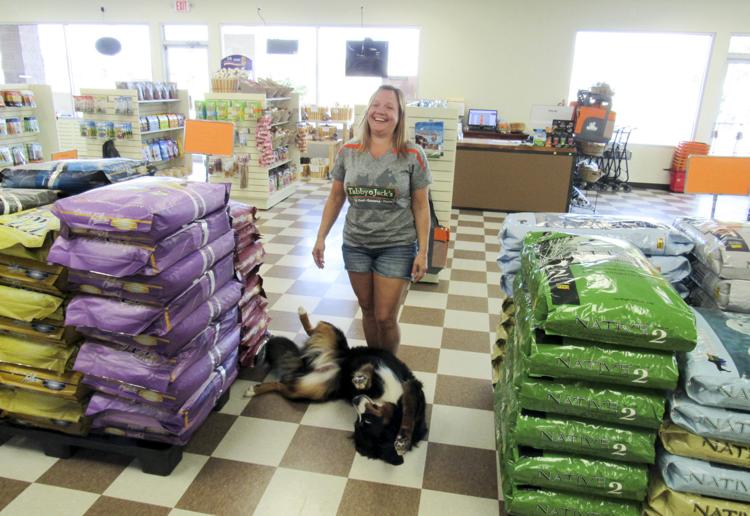 Fourth location for Tabby & Jack's
By this spring, Tabby & Jack's, a locally owned pet supply store, will take over the space of Happy Bambino. It will become the fourth location for the company that is owned and operated by Michelle Lonergan, who opened a store in Stoughton just over a year ago in a shopping center along Highway 51 also owned by Galway. So when Happy Bambino announced last year it was closing, Doran approached Lonergan about opening a store in Lake Edge.
"When he proposed it to me, I couldn't resist," Lonergan said. "I've always had my eye on that complex. It's so busy and is in the middle of everything."
Lonergan founded her company in 2007 on Struck Street near Woodman's Market on the West Side but a year later moved the business to a 3,700-square-foot location at 2970 Cahill Main in Fitchburg. In 2011, Lonergan opened a store on Capitol Square but closed it in 2014 just as she was opening a location at University Avenue and Park Street in Middleton. The Stoughton store opened in September 2017.
The stores are stocked with high-end pet food that includes refrigerated and frozen raw products designed to improve the health of animals. The stores also include a full range of pet supplies such as leashes, beds, chews and other amenities, and have spaces to reduce pets' stress while they're groomed.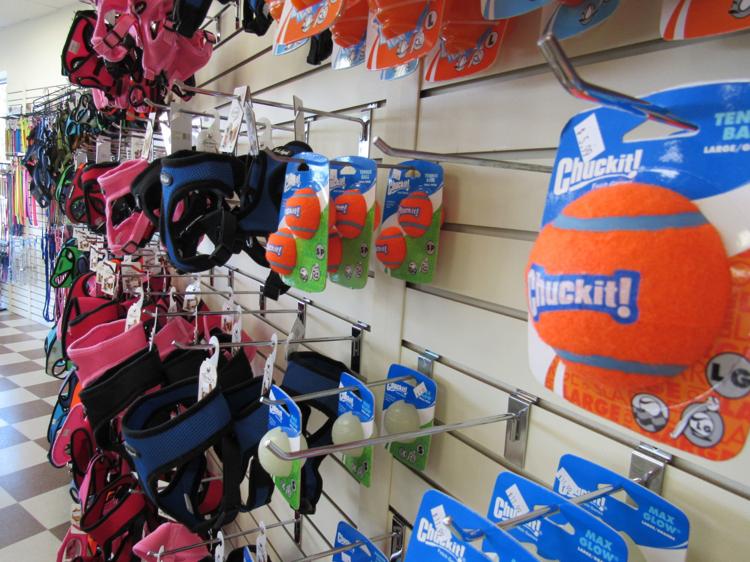 But unlike her stores in Stoughton, Fitchburg and Middleton, which range in size between 3,700 and 5,100 square feet, the Lake Edge operation will be housed in a nearly 5,000-square-foot space but use only 2,000 square feet for retail sales. The remainder will be for a dog daycare and holistic grooming and bathing rooms. The daycare will be divided in to two rooms, one for small dogs and the other for larger animals. Each will have room for about 15 dogs. The facility also includes two grooming rooms with two tables each and another room for bathing.
"We're trying to move with the times," Lonergan said. "We're going to have a bigger focus on services with so much of retail going to online. I just think there's a huge need for pet services."
Crafters looking for new spaces
Next door to what will be Tabby & Jack's, Madison Craft & Gift Shops is closing. The store, with more than 100 booths that are typically rented by crafters and artisans for about $50 a month without consignment fees, had been owned by Diane Goetz but was purchased by Jan Neitzel in 2016.
Shelly McClure, who turns household items into owls but was running the cash register last week, said that Neitzel did not want to commit to a long-term lease. The closing on Jan. 27 means that vendors in the shop are looking for other outlets to sell their products in Madison, Monona, Janesville, Wisconsin Dells and even Oconomowoc.
"Locally, there aren't many options," said McClure, who lives in Janseville and is moving her work to Angie's on Main in Janesville. "Business has been great, but things change. There's not many of these places left. It's a shame it's going away."
Slow Roll Cycle
In its place, however, will be Slow Roll Cycle, a bike shop owned and operated by Dan and Stacy Dacko with a focus on mountain bikes. The couple live nearby and are both passionate about the sport.
Stacy works at the East YMCA while Dan, who is vice president of Capital Off Road Pathfinders, a mountain biking advocacy group, has been in the bike industry for more than 20 years. He began by working at bike shops while at UW-River Falls and then came to Madison in 1999 to work at Planet Bike. He went to Trek in Waterloo in 2006 and then in 2012 took a job with Envelo of Madison as the marketing manager of North America for SR Suntour, a company that makes bike suspension systems.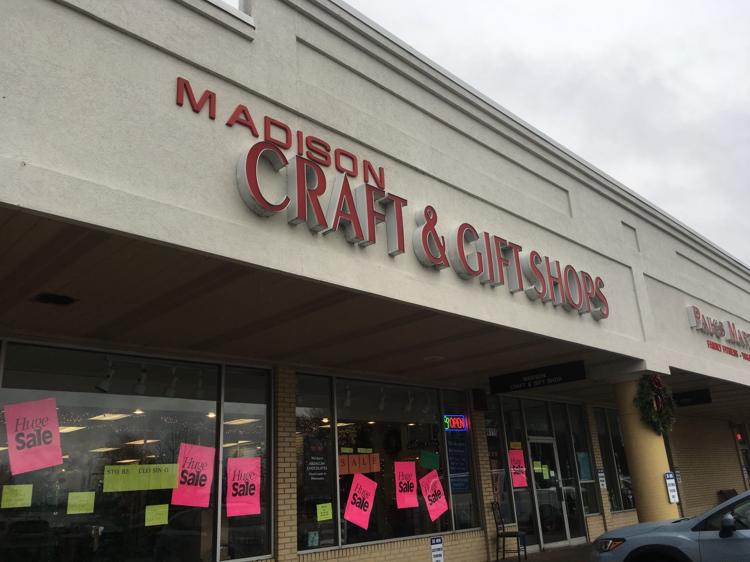 About 80 percent of the bikes in the Dackos' 4,700-square-foot bike shop will be from Giant, while about 35 percent of the bikes in the shop will be mountain bikes. The Dackos also plan to carry a line of electric bikes and bikes in a range of prices and styles. Craig Watson, a bike fitter, will operate out of the store three days a week and the shop will help fill a void since the closing of Village Pedaler in nearby Monona more than five years ago.
"It's something my wife and I always wanted to do and it presented itself nicely," said Dan Dacko, who grew up in Minneapolis. "It's a good space and it's well connected to the community."