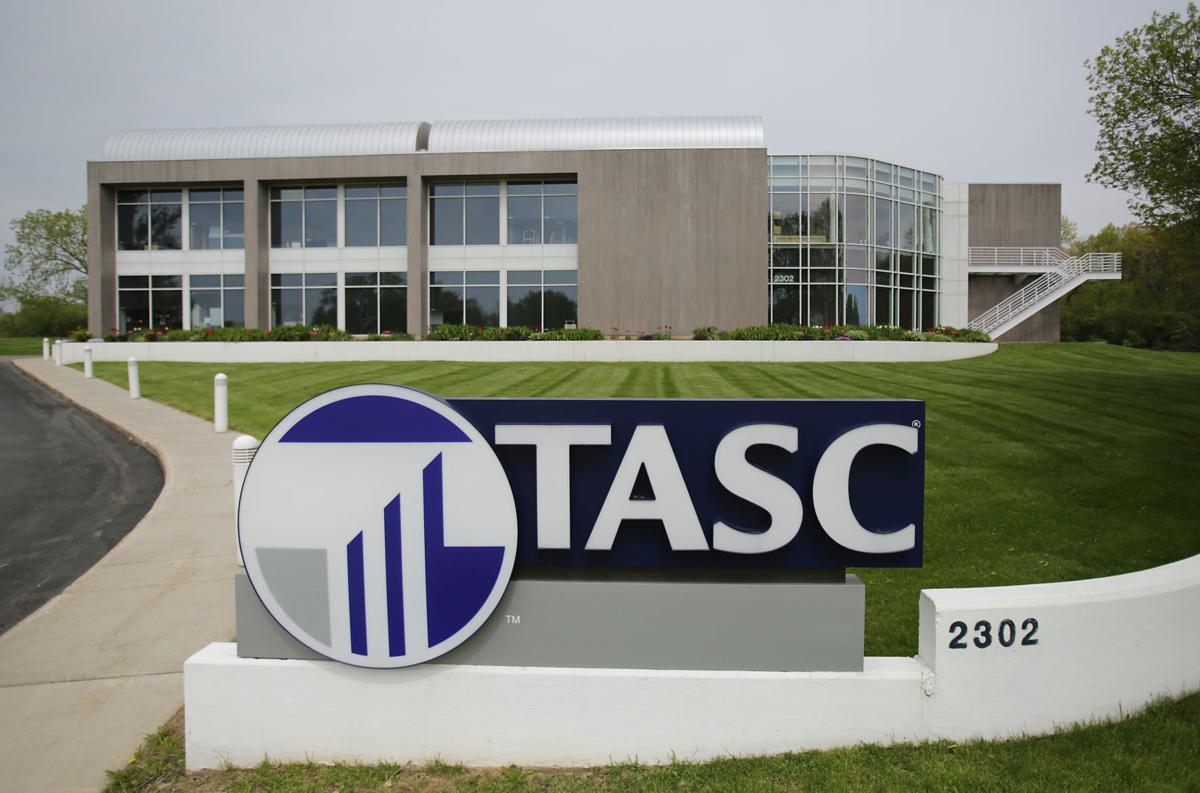 If workers could set aside money from their paychecks to donate to charity the same way they contribute toward a child's day care expenses — through a pre-tax payroll deduction — would they be more likely to give?
Dan Rashke, CEO of TASC, Total Administrative Services Corp., at 2302 International Lane, thinks the answer is a resounding "yes."
Rashke said the change could send billions of dollars to nonprofits.
That's "billions, as in 'boy,'" he stressed.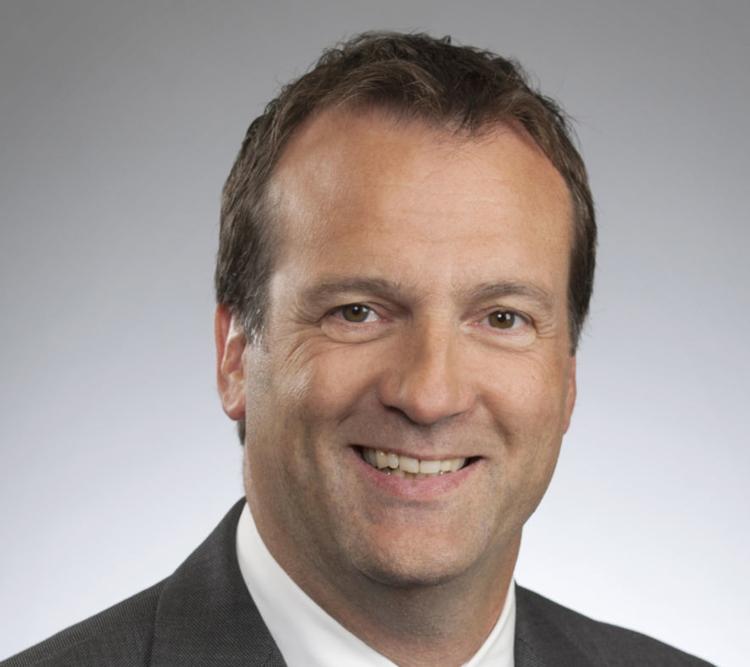 Rashke is behind an effort to get Congress to pass a bill that would allow for a charitable checkoff through a "flexible giving account."
It would let employees put up to $5,000 a year of their pay, pre-tax, into an account that would go to the charities of their choice.
Americans are generous and want to help people in need, Rashke said, and they might be more willing to give with a new type of tax break, now that tax reform raises the financial bar on those who are able to itemize deductions and therefore benefit from charitable contributions. Studies have shown that because the standard deduction for filers was raised for this year, fewer than half as many taxpayers will qualify to itemize compared with last year.
The bill, called the Everyday Philanthropist Act, "democratizes giving for an employee," Rashke said.
He said the gist of the idea is a system of shared responsibility: Employers create a platform for donating and employees will contribute to nonprofits. The employees benefit by reducing the taxable part of their paycheck, and with smaller taxable income paid out, employers pay lower payroll taxes. And the charities fill their coffers, Rashke said.
The government benefits, too, he said. "If you create more giving, the demand for more social safety nets (provided by the government) would be reduced," Rashke said.
The Everyday Philanthropist Act was introduced in the U.S. House of Representatives in July with six co-sponsors — three Democrats and three Republicans — including Rep. Mark Pocan, D-Black Earth. Rashke said he hopes it will be introduced to the new Congress by March.
Pocan has said the bill is good for charities, taxpayers and employers. "This is exactly the kind of common-sense legislation Congress should be rallying around, and I'm thrilled to support it," he said earlier this year.
As soon as the new Congress convenes in January, "We will work to get the bill reintroduced in the House and get a complementary bill in the Senate," Rashke said.
He said the measure could become law in any of four ways: On its own, as part of a tax reform measure, in some kind of budget bill or tacked onto another bill.
The Greater Give
Before the Everyday Philanthropist came The Greater Give.
The Greater Give is a nonprofit that Rashke and his wife, Patti, set up in 2017 to start their plan to encourage more people to donate to nonprofits.
Getting Congress to pass the Everyday Philanthropist bill is the primary push of The Greater Give. It's also a resource to help employers learn how to open their minds and their books to allow more of their workers to participate.
The idea of making it easier to give from the workplace is not a new one for Rashke.
It was in 2008, at a lunch for some of TASC's biggest United Way donors, one of the employees suggested it would be nice if making charitable contributions were as easy as funneling money, pre-tax, toward day care or health care.
"At a State Street pasta restaurant, we drew it out on a napkin," Rashke said.
The concept was set aside, though, as TASC — a company started by Rashke's father in 1975 that manages employee benefit programs nationwide and has annual revenue of more than $100 million — sought and won a five-year, $58 million contract to handle the Combined Federal Campaign, a program that lets U.S. government employees use a check-off plan to donate to charity directly from their paychecks.
TASC took over the Combined Federal Campaign program, which uses post-tax dollars, starting in 2018.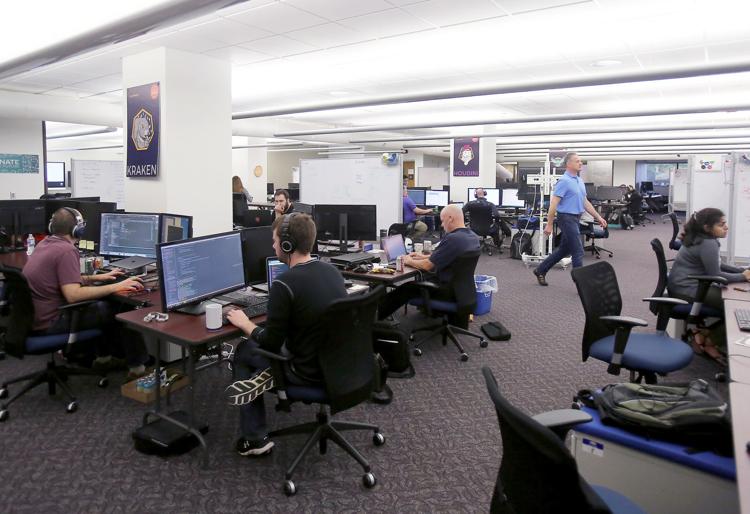 Rashke, 54, said he and Patti now have dusted off their idea of pre-tax donations from all workers.
"What I'm after is a more supportive and caring community," he said. "Studies show that if I give, I'm happier. And studies show that if I'm happier, I'm more productive.
"Who wouldn't want a happier, more productive, more economically viable society and have it be more supportive and caring?" he said.
Rashke already emphasizes the importance of helping others by giving TASC employees paid time off to participate in volunteer activities. The program started at 32 hours a year in 2010 and grew to 40 hours a year off in 2015 at TASC's 40th anniversary.
In 2018, about 45 percent of the company's 950 employees, 575 of whom are in Wisconsin — primarily Madison — volunteered a combined 5,500 hours in their communities, with services that included tutoring children, delivering meals to homebound people and sitting on nonprofit boards of directors, Rashke said. One employee spent the week on a mission trip to Haiti, he said.
"Patti and I ... have always felt it's not only important to fund the needs in the community, it's important to create more giving," said Rashke. "If you can create more resources or compel greater giving, that makes a lot of problems go away."