Lost Boys Interactive, a video game studio based in Madison, launched in 2017 with two co-founders who named their company to capture the mythos of the Lost Boys of Neverland.
The studio has now established itself as not only a large part of the Madison region's video game enclave, but a major industry player with 350 employees in 36 U.S. states, said CEO and co-founder Shaun Nivens.
The company, which has a studio on the West Side, saw 1,255% revenue growth between 2021 and 2022 alone. It has helped gamers around the world explore new worlds, win epic battles, meet dynamic characters and embark on wild adventures by working on popular titles like "Call of Duty Online" and "Tiny Tina's Wonderlands," a spin-off of the "Borderlands" series.
Chief visual officer and co-founder Mark Stefanowicz called the studio's daily work "magic, mischief and mayhem."
Lost Boys Interactive has developed games across other genres, too, including sports and sandbox, or games that allow a great degree of interactivity for the player.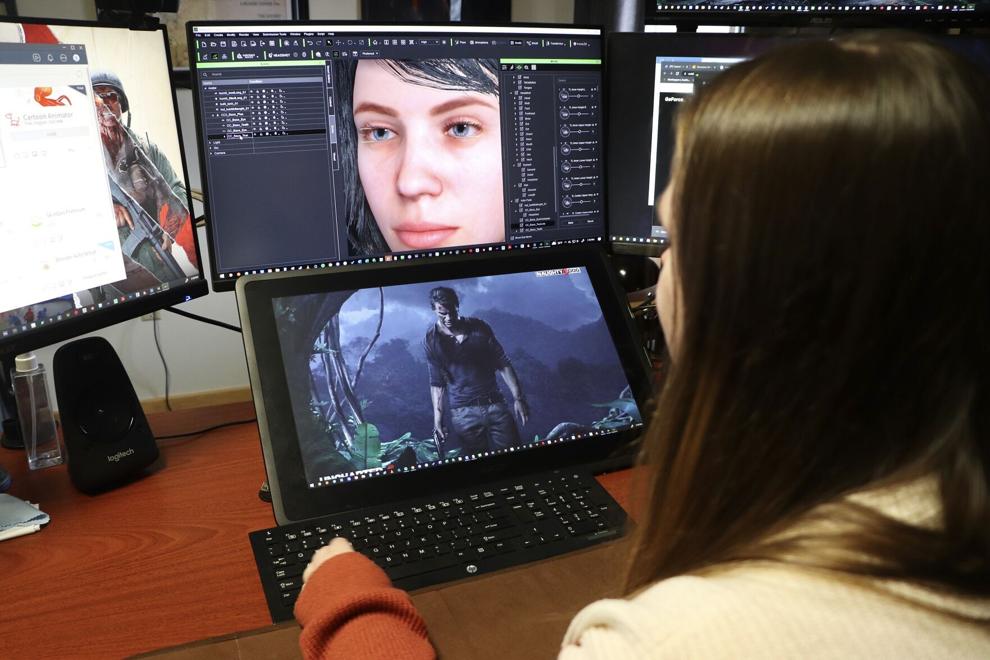 Last April, the studio's growth really took off when it was acquired by Gearbox, an indie interactive entertainment developer and publisher in Texas with 1,300 employees. Gearbox is owned by Embracer Group, a Sweden-based video game and media holding company.
The deal's financial details were not disclosed, but it came as consolidation has been an increasingly common trend in the video game industry. Embracer itself makes up about a "fifth" of the sector, Nivens said. Lost Boys Interactive's rapid expansion also comes as the tech industry at large grapples with layoffs and other economic hurdles.
"We connected with Gearbox at a conference," said Nivens. He said the Texas company gives Lost Boys Interactive the manpower and resources to work on more expansive projects and allows the studio to maintain full control over operations. "They were our style," he said.
Both companies also value hiring employees that are full-time and paid a fair wage, Nivens said. That's because it's a frequent industry practice for video game studios to hire contractors to save money, he said. Employers are not legally obligated to offer contractors benefits like health insurance.
"We feel it makes better games," he said, adding that Lost Boys Interactive is set to hire at least 300 more employees within the next year.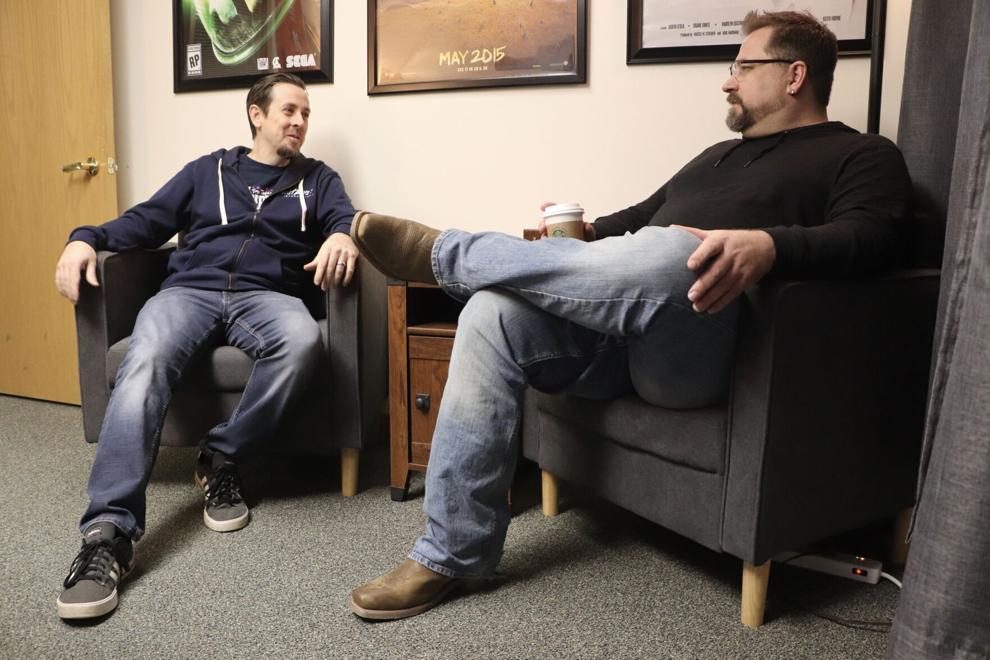 Humble beginnings
Prior to the studio's launch, Nivens and Stefanowicz had just parted ways with their previous employer, PerBlue, a local studio that makes mobile games such as "Disney Heroes."
It was their combined passion for art and storytelling through video games, that motivated Niven and Stefanowicz to team up and create their own enterprise, Nivens said. Stefanowicz is a former Disney studio art director, and Nivens has an extensive software engineering background.
In a "pretty precarious start," the studio's only investment funding ever was the $50 it borrowed to open its first checking account, Stefanowicz said with a laugh. From there, the team used their already established business ties to pick up development gigs and hire workers wherever they could.
The studio scored its first "big" gig with with PUBG, maker of battle royale title PlayerUnknown's "Battlegrounds," which needed an engineering team to aid in the creation of an up-and-coming video game, Nivens said. PUBG operates a studio in Madison.
It's common for several companies to have a hand in developing one video game, he explained. Lost Boys Interactive has until now mainly functioned then as a co-development studio to fill staffing gaps for clients.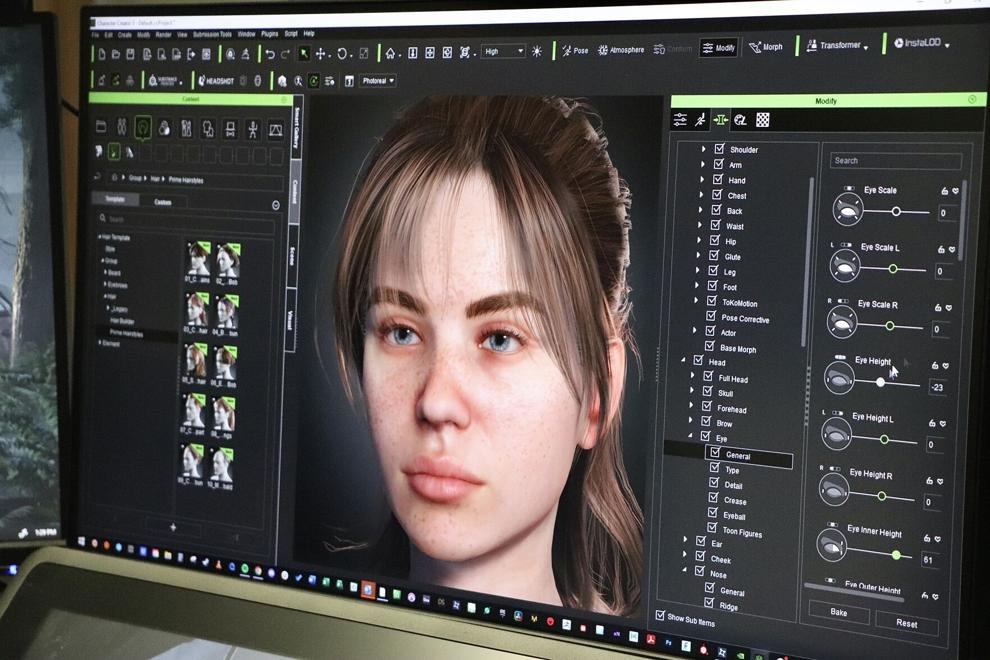 Video game design is a complex and expensive process involving computer programmers, software engineers, graphic artists, animators, workers who play video games to test for glitches and more, he said.
Nivens said the studio — with Gearbox's support — intends to act on a longtime goal: Develop internal video game ideas and projects.
A new norm?
Consolidation is likely becoming the norm for the video game industry, explained Madison Region Economic Partnership enterprise development director Craig Kettleson, who has researched the sector extensively.
Microsoft attempted its largest-ever acquisition of California-based game developer Activision Blizzard (parent company of Madison-area studio Raven Software) in early 2022, which was challenged last December by the Federal Trade Commission. That deal is worth almost $70 billion.
The FTC said in a December statement that the Activision deal could enable Microsoft "to suppress competitors to its Xbox gaming consoles and its rapidly growing subscription content and cloud-gaming business."
Kettleson said he's in favor of that deal, adding that it could theoretically bring more money and workers into the region, as well as elevate Madison as a destination for new game development studios. Nivens agreed with Kettleson's sentiments in a separate interview.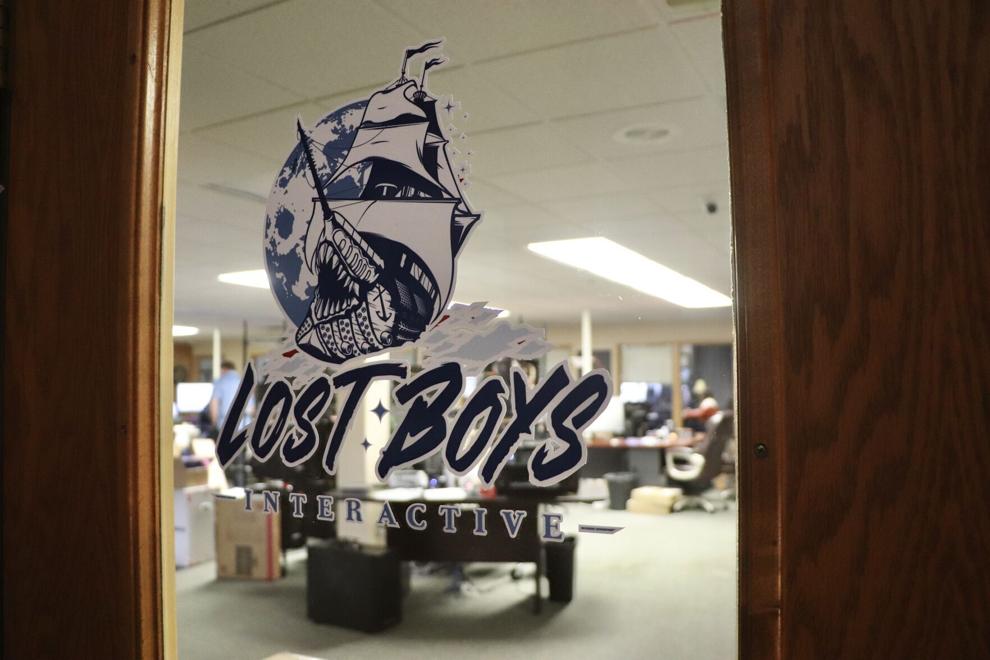 "I think its good for the industry," Nivens said. "When large corporations like that are spending large amount of money to consolidate, that raises all boats. The bigger and more studios you have, the more likely you are to create offshoots, forge new paths and create crazier (video) game ideas that the mainstream wouldn't invest in."
Microsoft already has ties to the area through Bethesda, a game-development studio that owns a location in the city. The tech giant bought Bethesda in 2020 for $7.5 billion.
What Microsoft and other tech giants like Sony are after is titles, Kettleson said. Both companies already make the Xbox and Playstation gaming consoles, respectively.
Purchases of video games soared during the pandemic, so much so that analytics company Newzoo forecasted that in 2020 the sector would grow to $217.9 billion by this year.
Lockdowns lift
Newzoo has since released numbers showing that the video games market saw a slight decline in 2022 compared to 2021 — from $193 billion to $184 billion.
That was mainly because people spent less on mobile games in 2022 as "the world opened again after two years of lockdowns, and people's disposable income became increasingly strained by inflation," Newzoo said.
And Microsoft's highly anticipated purchase of Activision comes not only with scrutiny by various government agencies, but as the overall tech industry faces layoffs. Microsoft announced it would layoff 10,000 employees, including some workers at Bethesda.
---
Emilie Heidemann picks her 5 favorite 2022 stories
"The storm will abate, and the sun will rise again."
That was a quote I read recently. It's was written by a renowned psychiatrist who actually practices locally.
It's hard not to get caught in the throes of all the headlines and wonder what the world is coming to. Even for me – an anxious and introverted pessimist-who-is-secretly-an-optimist with high hopes that, while the world may seem bleak at times, things will eventually get better.
There are still pockets of joy even in the deepest pits of fire.
I never envisioned that my journalism career would entail weathering an ongoing pandemic whose affects are likely to be felt for decades to come. For one story this year, I drove for miles as cars lined up outside a pharmacy waiting for a COVID-19 test amid a shortage caused by the omicron variant. 
Eventually, that shortage eased. And more is now known about the once mystery virus that had everyone fearing an apocalypse was imminent. 
Soon after, with a colleague and friend, we highlighted the problems plaguing Wisconsin's childcare industry as exacerbated by pandemic.
Since then, various organizations have sought ways to better support parents and providers with more work to be done. Sometimes, it takes work to make things better.
I covered the city of Madison's effort to better support businesses owned by people of color last spring. I recall one of my sources texting to tell me I had created "art" once the story published. Efforts continue.
Additionally, I wrote about how a local uptick in unionization rates (that's continuing by the way) was reflective of a national trend, and how the Dane County employers were jumping on the bandwagon to support workers with children despite no federal guidelines for doing so. 
There are still no federal guidelines in December 2022, but the story did inspire a well-written column by the Wisconsin State Journal's editorial board.
Solving some problems may have to start with new knowledge and awareness, just like storms always start with lightning, and then cracks of thunder. 
The clouds always pass with time. And the sun comes out again.
That's my personal theme for 2022. Enjoy the below collection.