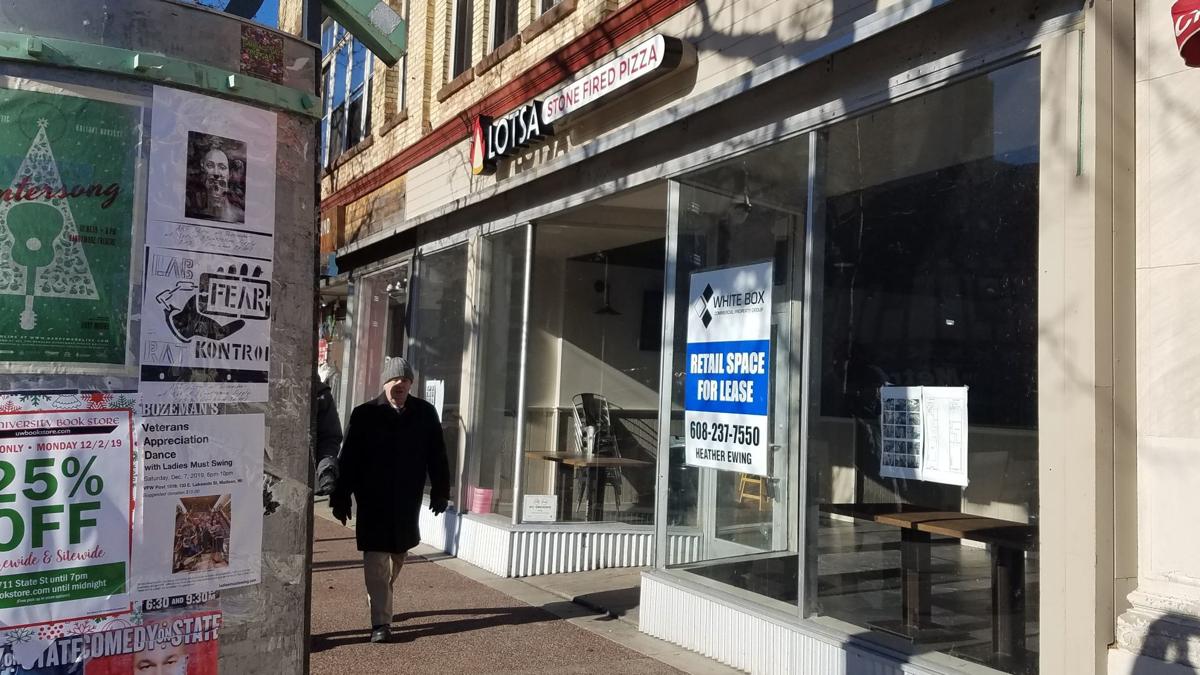 It's no secret that Madison is growing. New, taller buildings are replacing old structures, and Madison residents continue to see increased rent payments and home prices. But while homes are in constant demand, commercial space has been languishing without tenants.
Vacant storefronts come from a myriad of reasons combined, developers and real estate agents say. Primary factors include rent prices — which some developers say can't reasonably be lowered — location, lack of parking and other vacant units nearby.
Madison's Planning Division pushes or even requires many high-profile developments including the Peloton, 1008 S. Park St. and the James, 432 W. Gorham Ave. — both primarily apartment buildings — to include commercial space on the first floor. Madison's Planning Division director Heather Stouder said this is done in an effort to "activate the street," or promote pedestrian traffic. She said pedestrians feel more comfortable walking down a major thoroughfare when there aren't residences on the first floor abutting the sidewalk.
Although this policy for first floor commercial space has loosened in the last couple years, some developers say it is too strict.
"They want to insist on putting retail on the first floor of every building, but that doesn't work," developer Terrence Wall of T. Wall Enterprises said.
Under the current policy, developers have to build the space, even if they don't have commercial tenants lined up. Wall, who is building the Peloton, said that space could be better utilized by adding amenities for residents, such as lounges or workout areas, which would still have the benefit of making an area more walkable.
"The reason we still do push for it is that we want to do things right as we're developing," Stouder said.
Developers should be given more leeway on what is built because the developers know what will work in a neighborhood, said Susan Springman, a senior project manager with Mullins Group.
Hard to lease
Many Madison developers have struggled to lease the required commercial units, sometimes leaving storefronts vacant for years.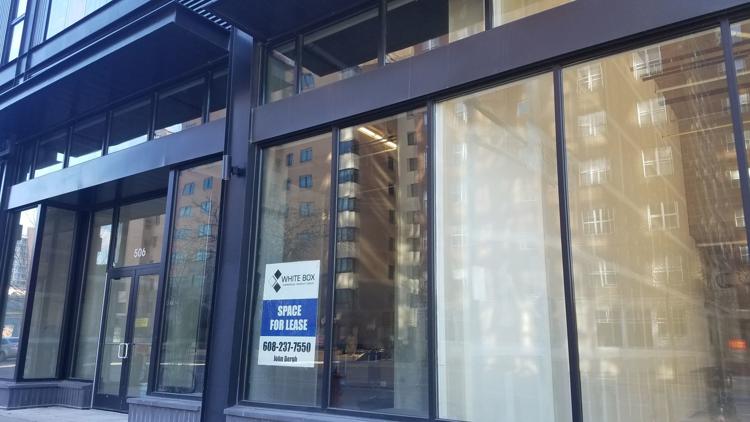 Stouder said the Planning Division and Plan Commission will be re-examining and potentially amending the zoning ordinances in the coming year. The current zoning code was adopted in 2013.
One reason buildings struggle to find commercial renters is competition, said John Bergh, owner of White Box Commercial Property Group. The current high vacancy rate on State Street has made it harder for some of Bergh's clients just a block or two off of State Street. Because State Street has a higher population density of professionals, residents, students and visitors who walk down the street to shop, eat and use various services there — which makes it more attractive to many businesses seeking commercial leases.
If an area doesn't already have pedestrian traffic, buildings need to offer more parking onsite, which can be overly expensive for developers, Bergh said.
When Bergh is working with retail clients to find them locations, he said he encourages owners to pay for the spaces that will make their business successful — ones that would bring in more traffic and more sales — rather than the ones that cost less.
Difficult realities of small business
The realities of small business retailers also make it difficult to find commercial tenants. Fewer new local retailers are opening brick and mortar stores, and many have closed in the past two decades.
Springman said she hasn't fielded any inquiries from a new retailer in her decade working at Mullins Group.
Carol "Orange" Schroeder, owner of Orange Tree Imports, 1721 Monroe St., and the author of "Specialty Shop Retailing," said her business has been able to survive for more than 40 years because of a unique array of items, personable staff and the experience.
She also benefits by being located near other stores and restaurants where people spend time popping into various shops. People are more willing to pop into a store next door than they are to drive to a new location with no other draws nearby.
"I think that walk-by traffic, unless you have a very specialized business, is very important," Schroeder said.
Currently, there are fewer people starting brick-and-mortar retail stores, Schroeder said, and younger generations are not always taking over their parents' stores when they retire.
"Younger people can't get started and older people can't find someone to take over the store," Schroeder said. "That is definitely a reason for the decline in the numbers."
Rent prices
Rent prices for commercial spaces may be a barrier to retailers opening up stores, Bergh and Springman both said, but rent is also used as a scapegoat for businesses that go under.
"If someone can't afford rent, do they really have enough capital to be sustainable?" Springman said.
Schroeder also said that rent is not the sole cause a business closes, although it can be a factor.
Rents in newer buildings are often higher as developers also use commercial rent prices to recoup parts of construction cost. If the developer lowers those rent rates to be more attractive to businesses, the developer may have to shift the payment of construction expenses to the residential units, Springman said.
The business news you need
With a weekly newsletter looking back at local history.