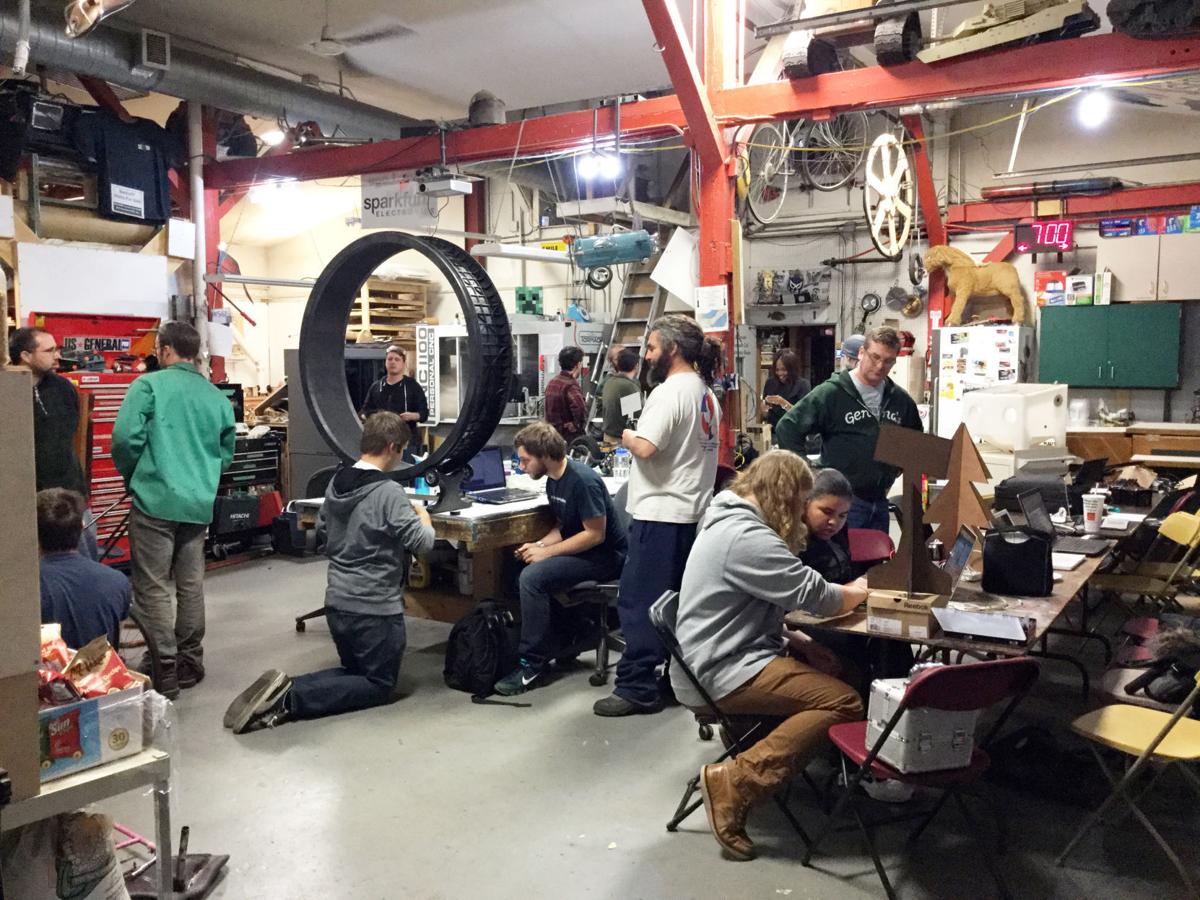 Calling all "half-baked" ideas: Build Madison, a 24-hour exercise in creativity for thinkers and tinkerers to turn their ideas into reality in a single weekend, kicks off Saturday morning.
This will be the seventh year for the "create-a-thon," taking place Saturday and Sunday at the Sector67 maker space, 2100 Winnebago St.
Inventors will gather on Saturday morning, explain their concepts, form teams and work on projects, then present the results at noon on Sunday.
Last year, the projects included a table built out of copper pipes, a motorized skateboard, a tracking system for high-altitude balloons, a stained-glass window and an exercise wheel for cats, said Chris Meyer, Sector67 co-founder.
Fifty to 80 people usually attend, Meyer said.
"We have high school students every year, folks in college, people who are retired," he said. "It is a whole menagerie of ages, which is fun."
Last year, about 60 people participated, in 12 teams.
"Some of it is targeted at starting a business; other people are targeted at having fun," Meyer said.
The event is free and is coordinated by Capital Entrepreneurs.