Looting and vandalism combined with weeks of reduced or no sales due to the COVID-19 pandemic have handed State Street businesses a crushing blow.
A survey by the Central Business Improvement District of 100 of the 152 businesses on State Street has revealed that 40 of those businesses are unlikely to reopen. The number could be greater, however, because the survey is not yet complete; it is expected to be finished this week, Tiffany Kenney, the BID's executive director said Saturday.
"It will be devastating. It will change us," said Kenney. "It's really a complex story and hard to make just about this one time," she said, referring to the criminal damage.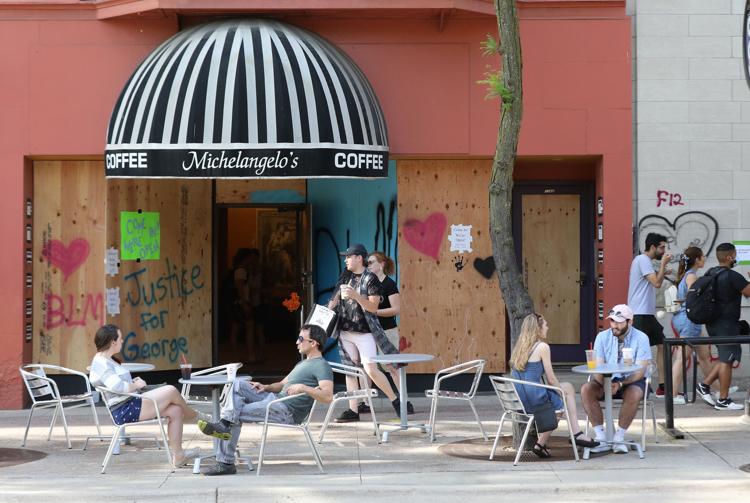 The survey began June 1 and queried business owners on the extent of the damage and loss of inventory, insurance coverage and their outlook for the future.
Damage so far has ranged from around $500 to several hundred thousands of dollars. Some businesses sustained only broken windows during recent protests over the police-involved death of George Floyd in Minneapolis. But most have seen sales plummet from both COVID-19 and from their closure following vandalism. Some have seen virtually entire inventories taken during the looting.
About 90% of the merchants surveyed said they were insured, but the degree of protection varied, Kenney said. Many have said their loss-of-business insurance did not cover losses due to the pandemic but will cover lost sales due to vandalism that forced closure. Deductibles vary by business and insurance carrier, and some businesses will be covered more than others while some had provisions for city-issued curfews. All of those could be determining factors on whether to reopen.
"We're trying to figure all that out because a lot of our small businesses took out (minimal policies), whatever they could do to make it as affordable as possible while still protecting the business," Kenney said. "We're really trying to gauge all of that."
Formed in 1999, the BID is an assessment district encompassing State Street, Capitol Square and most of the 100 blocks of streets in the immediate area.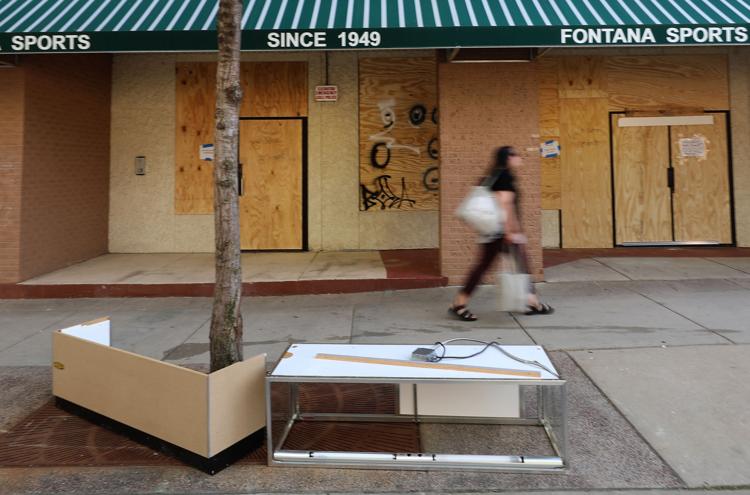 The BID uses its funds for marketing, business recruitment and retention; art, holiday lights and flower planters, and an Ambassador program. The BID organizes the Madison Night Market and consists of about 390 businesses, with 152 of those on State Street.
Of those, 59 are classified as food and drink establishments, 54 are retail and 39 are service-oriented businesses such as fitness centers, hair salons and waxing facilities, Kenney said. The majority (107) are locally owned, 14 are nonprofits, eight are part of regional chains and 23 are part of national chains.
Typically, the BID has about a 10% vacancy rate. In May 2019, there were 39 vacancies, and in May 2020 there were 34 vacancies. That number is certain to rise, and it's unclear how long it will take for State Street to get back to its former self. Kenney said she has already heard of new businesses that were considering leases but have pulled out of negotiations with Downtown landlords.
"One of our biggest challenges already is that we did not have a large lineup of people who wanted to open small retail shops," Kenney said. "So I don't know how we'll fill it in."
Photos: Downtown Madison businesses bearing brunt of community outrage