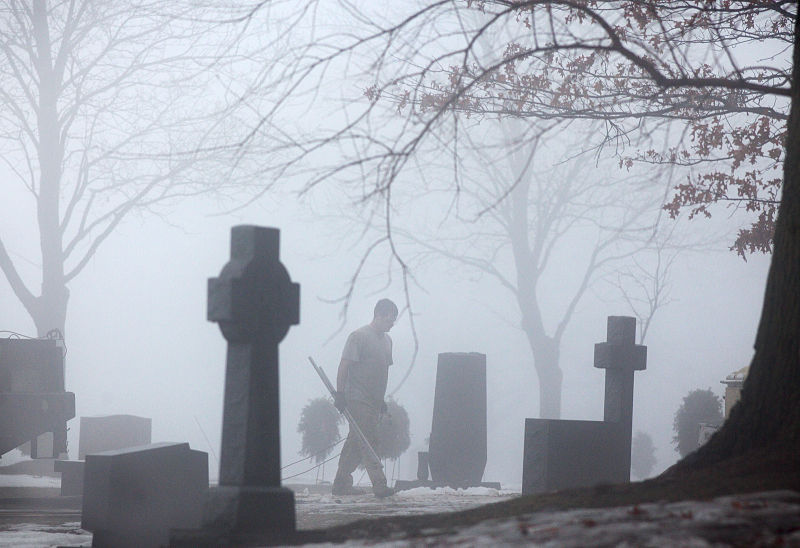 The court-appointed receiver for the financially-troubled Wisconsin Funeral Trust has requested permission to sell the trust's Requia Life Insurance Corporation.
John Wirth said he wants to sell the company for $2.3 million to the Funeral Directors Life Insurance Company of Abilene, Texas.  In a statement Monday, Wirth said "this is the right move for both the Wisconsin Funeral Trust and Requia, and that's why we're asking the court to approve the purchase agreement."
Proceeds from the sale are expected to be used to address a $23 million short fall in the trust, which was taken over by a receiver last September.  State investigators uncovered millions of dollars missing from the trust, which ran a financial instrument for the Wisconsin Funeral Directors Association.  The trust sold policies to cover funeral expenses and promised certain returns and safe investments.
The WFDA's Wisconsin Funeral Trust in 2009 set up its own insurance company, Requia Life Insurance. Requia underwrote life insurance policies sold to funeral customers as an alternative to investing in the trust, according to an affidavit filed by Department of Financial Institutions' investigator Scott Conwell.
A separate entity, Wisconsin Funeral Director Services, a for-profit corporation, was established to provide services to the trust. The trust then paid royalties to the service company for use of the association's logo, name and membership list, an amount totaling $460,632 for 2010 and 2011.
It was during a routine audit of Requia in November, 2011, that the Office of the Commissioner of Insurance raised concerns about the funding level of Requia's parent company.
Last month Wirth said he was close to selling Requia, which had a stated value of $4.2 million and 2,100 policy holders.
Kris Seale, president of the prospective buyer, said in a statement that Requia policyholders will "experience no changes to their pre-arranged funeral plans or the terms of their insurance policies or annuity contracts."
Wirth's request to the Dane County court was to finalize the purchase agreement, which he said he hopes to complete by April 1.