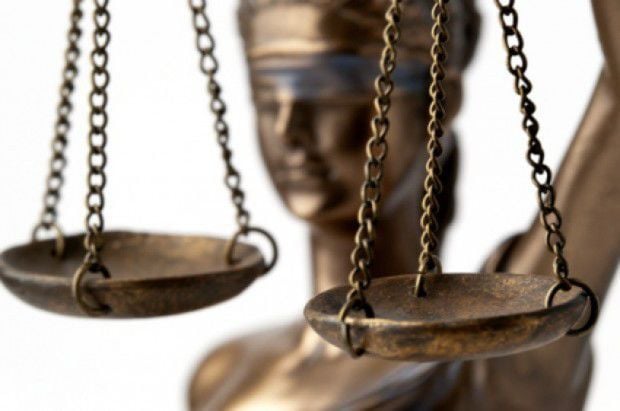 State courts and tenant advocates are reporting a sharp increase in eviction filings this week after a two-month statewide moratorium on evictions amid the COVID-19 pandemic expired Tuesday.
"Our phone is ringing off the hook now," said Heidi Wegleitner, a Dane County Board member and attorney who works on behalf of tenants at Legal Action of Wisconsin.
Legal Action attorney Chris Donahoe said that based in part on the state Department of Workforce Development's failure to get unemployment checks to hundreds of thousands of laid-off workers, there could be some 40,000 households behind on rent in June. Online court records show there were 2,455 evictions cases filed in June 2019.
Democratic Gov. Tony Evers' order halting evictions was signed March 27, replacing a pair of Dane County judicial orders that had the same effect locally but expired on April 17.
State court records show landlords largely abided by the moratorium, filing only six evictions claims statewide in the first full week of April and only 11 in the first full week of May. Only one was filed in each week in Dane County. That compares to 360 statewide and 31 in Dane County in the corresponding week in April 2019, and 416 and 22, respectively, in the corresponding week in May 2019.
On Wednesday alone, nine were filed in Dane and 105 statewide. If those numbers prove indicative of filings in the coming weeks, the state would be on a pace for more than 3,100 evictions in June, including 270 in Dane County.
Under the federal $2 trillion coronavirus relief package known as the CARES Act, landlords cannot try to evict tenants from federally subsidized units, such as those financed with tax credits or paid for with Section 8 vouchers, until late July, and they can't assess late fees during the moratorium period.
A state rule that took effect in April also bars landlords from charging late fees for 90 days after the May 11 end of the state's declared public health emergency.
Evers and Dane County last week announced separate CARES Act-funded rental assistance programs. The state plans to provide $25 million in help to people who lost income because of the pandemic and who have household incomes at or below 80% of the county median income in the month of or prior to the application date. Between 2014 and 2018, the median household income in Dane County was $70,541, according to the U.S. Census Bureau, with 80% of that being $56,433.
If approved, applicants would receive assistance of up to $3,000 in rental payments, security deposits or both.
The county's $10 million program is intended to help nearly 9,000 residents. Applicants must prove economic hardship and have a statement from the landlord that rent is overdue.
Applications for both programs are expected to open next month through Community Action Coalition for South Central Wisconsin, for the state program, and the Tenant Resource Center, for the county program.
Meeting halfway
If the eviction moratorium has been a relief for out-of-work tenants, it's also put some landlords at risk.
Milwaukee-based attorney Tristan Pettit said that among the property owners he represents, the "smaller mom-and-pop type landlords were impacted greatly and some may not survive," but "many of my larger landlords and property manager companies were pleasantly surprised that the majority of their tenants were able to continue to pay rent or make mutually agreeable repayment arrangements."
Chris Mokler, director of legislative affairs for the Wisconsin Apartment Association, said landlords have been getting between 88% and 91% of their rents, which is down from what they usually get.
"The key is communication," Pettit said. "Many of my clients do not want to evict their tenants and they are willing to work with them. But if the tenant doesn't contact the landlord or manager and have not paid rent, then evictions will be filed."
No more emergency
Citing antiquated technology, a lack of staff and the huge increase in joblessness, DWD officials on Wednesday said it could be October before some 700,000 pending unemployment claims are paid.
Evers' spokeswoman Melissa Baldauff said "unfortunately, the governor cannot extend or reissue the eviction and foreclosure moratorium order since it requires a public health emergency" and "Republicans in the legislature have said they are not willing to extend the public health emergency."
Concerned about COVID-19?
Sign up now to get the most recent coronavirus headlines and other important local and national news sent to your email inbox daily.