Chippewa Falls-based supercomputer company Cray Inc. on Tuesday announced a large partnership that is expected to debut the world's most powerful computer in 2021.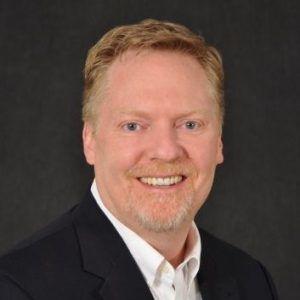 The new system, named Frontier, is based on Cray's Shasta supercomputer architecture and their Slingshot interconnect and is expected to have the performance of the top 160 fastest supercomputers in the world combined, according to their announcement.
This is the third major contract award for the Shasta architecture and Slingshot interconnect, with previous awards for the National Energy Research Scientific Computing Center's NERSC-9 pre-exascale system, and the Argonne National Laboratory's Aurora exascale system.
It is being developed with the U.S. Department of Energy at the Oak Ridge National Laboratory in Tennessee and valued at more than $600 million.
The system, according to the developers, is hoped to provide performance of more than 1.5 exaFlops. An exaFlop is a billion billion — a quintillion — calculations per second.
According to Cray, Shasta supercomputers are set to be the technology underpinning of the exascale era (computers systems capable of at least one exaFLOP), which is characterized by a deluge of new data and a convergence of modeling, simulation, analytics and AI workloads.
To enable this fusion of workloads to run simultaneously across the system, Slingshot was designed to incorporate intelligent features like adaptive routing, quality-of-service and congestion management.
Frontier will utilize Cray's new Shasta system software for monitoring, orchestration and application development to provide a single developer interface across the system.
Steve Scott, chief technology officer at Cray, said in the announcement that the exascale systems require a complex balance of computing, interconneting, and software capabilities to enable HPC and AI applications to execute simultaneously and with optimal performance.
"This poses a number of architectural challenges … ranging from the development of new high density compute infrastructure, to modernizing developer software for the creation of extreme scale, data-intensive applications," Scott said.
"Delivering these technologies for Frontier is incredibly exciting, as they will also become standard product offerings from Cray, enabling us to deliver enhanced performance and productivity to businesses large and small."
To further accelerate user adoption of the system, a Center of Excellence will be established by Cray and Oak Ridge National Lab to drive collaboration and innovation, and to assist in the porting and tuning of key DOE applications and libraries for the Frontier system.
The Department of Energy also spoke enthusiastically about the project in their own announcements, saying it will "accelerate innovation in science and technology and maintain U.S. leadership in high-performance computing and artificial intelligence."
Department of Energy secretary Rick Perry said in the announcement that by promoting technology like Frontier, Americans will directly benefit.
"Frontier's record-breaking performance will ensure our country's ability to lead the world in science that improves the lives and economic prosperity of all Americans and the entire world," said Perry said.
"Frontier will accelerate innovation in AI by giving American researchers world-class data and computing resources to ensure the next great inventions are made in the United States."