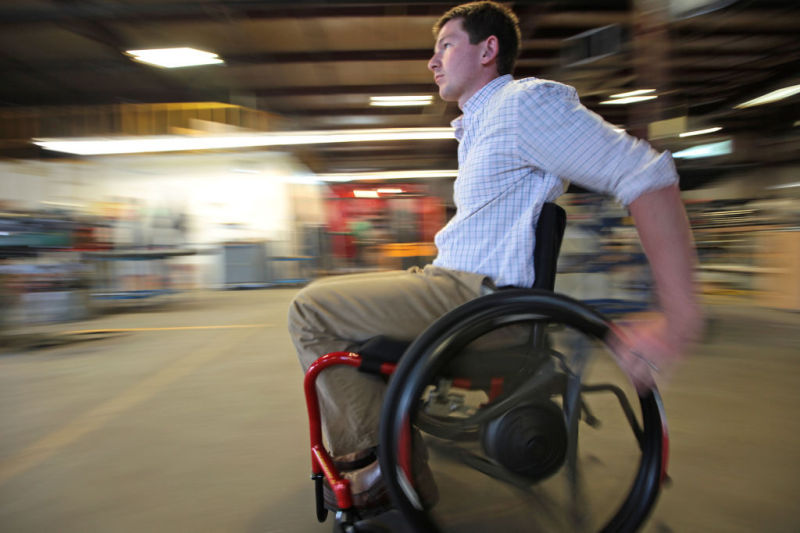 If Fitchburg life sciences products company Promega Corp. is one of the grandfathers of the Madison area's biotech industry, and electronic health records developer Epic Systems Corp., Verona, is the trigger for a growing health information technology cluster, then Sonic Foundry deserves credit as a nexus of all sorts of entrepreneurship.
That was the idea behind a presentation of the Wisconsin Innovation Network (WIN) on Tuesday, featuring former Sonic employees who, among them, have started at least seven new companies.
Sonic Foundry got its start in Madison in 1991; its first product was Sound Forge, a software program to create music and sound effects on personal computers using Microsoft Windows. It rode the high-tech heyday of the late 1990s and staged an initial public stock offering in 1998.
After the dot-com boom went bust, Sonic Foundry sold its audio and video production software to a division of Sony Corp. and transformed itself into a company whose Mediasite technology streams presentations online and archives them, primarily for use by colleges and universities.
At its peak, the company had 400 employees. Now, it has 115, about 85 in Madison, at 222 W. Washington Ave.
And some of those employees who were key to the company's success have gone on to start their own businesses:
• Rimas Buinevicius, chief executive and chairman from 1997 to 2011, is now CEO and co-founder of Rowheels, a Madison company developing a new type of wheelchair. Buinevicius also is managing partner of Madcelerator, a Madison early-stage business accelerator he co-founded.
• Roy Elkins, vice president of sales and marketing from 1997 to 1999, is CEO and founder of Broadjam, a Madison company that helps independent musicians market their songs and has about 150,000 members.
• James Dias, vice president of sales and marketing from 2001 to 2005, is CEO and co-founder of Wellbe, a Madison health IT company whose Guided CarePaths are online tools to prepare patients for surgery and keep them on track as they recover. The young company's CarePaths are in use at four hospitals.
• Chris Cain, general counsel for Sonic Foundry from 2000 to 2002, is co-founder of Catapult Chicago, a Chicago technology accelerator program. He also is a partner in Foley and Lardner's Chicago and Madison offices.
• Jason Weaver, a former product manager for Sonic Foundry, invented the technology platform and was CEO at Shoutlet, a Madison company that deals with social media marketing. More recently, Weaver started Spendship, a Nashville, Tenn., firm that ties social media with consumer product rewards.
• Monty Schmidt, Sonic Foundry co-founder and chief technical officer until 2011, has been involved in mentoring young entrepreneurs. He recently founded wuntusk, a Madison company devoted to crypto-currency technology such as bitcoin.
"Sonic Foundry was a tough environment, but it was rewarding working with the brightest group of people, for about 20 years. I never, ever had a 'Monday' at Sonic Foundry," Schmidt said.
About 50 people attended the luncheon event at the Sheraton Madison hotel.
WIN is part of the Wisconsin Technology Council.