Blexx Technology, a company started by a 21-year-old UW-Madison student with a new tool to dispose of used hypodermic needles, picked up the top prizes at the Elevator Pitch Olympics on Thursday.
Blexx got the judges' No. 1 ranking and won the "people's choice" award in the event, a high-speed pitch contest that gives entrepreneurs 90 seconds — about the time it takes to ride an elevator — to explain their startups.
Erin Tenderholt, Blexx CEO and co-founder, told the audience of investors and entrepreneurs that Americans discard 7 billion hypodermic needles a year and current collection methods are "costly, unsafe and terrible for the environment."
Blexx has invented a device that looks like an elongated pencil sharpener. A used needle, inserted into a hole in the device, "disintegrates" in less than one second, Tenderholt said.
Blexx was one of 16 young companies picked to make the quick-fire presentations, and they covered a broad range of industries.
Ben Curtin said his company, Floa Ingles, is developing a series of animated, interactive videos to help Spanish speakers learn English, based on the story of a college student who leaves Mexico City for Chicago.
The idea is to "make language learning fun," said Curtin. "It's an addictive series that people will binge use."
Ohana Vaccines is working on a treatment for patients with a recurrence of prostate cancer. David Lubaroff, professor emeritus at the University of Iowa's Holden Comprehensive Cancer Center, said many patients are cured through the initial treatment. But for patients who get a recurrence, "there is no cure."
Lubaroff, founder and chief scientific officer of Ohana Vaccines, said his company is developing a drug that will prompt the body's own immune system to fight the disease and will soon submit a request to the Food and Drug Administration to start clinical trials. He said Ohana is trying to raise $4 million to get through the first rounds of testing.
Greg Aretakis made a pitch for Midwest Express, the airline he and his partners plan to revive. "Business travel has gotten expensive and it's very inconvenient," Aretakis said. He said for $8 million, "we can actually have airplanes in the sky ... And yes, there will be a cookie."
PumpFive Fuel Delivery Service bypasses the need to stop at a gas station when the tank is running dry. Buying a membership through the company's app lets a customer order and schedule a fill-up with gasoline or diesel fuel, said CEO Talethea Thompson.
"We'll go wherever their vehicles are parked and fill the tank," she said. Currently serving the Milwaukee area, Thompson said the business is growing and she needs $65,000 to buy more trucks.
The second-place winner of the pitch competition was UCHardChip, with smart protective gear for construction workers, equipped with sensors and two-way communication. "I want to make sure everyone gets home safe, every night," said co-founder Ulysses Dinkins.
SourcingUSA came in third, with a system for matching up companies with manufacturers that can meet their needs.
The winners receive trophies and bragging rights and, if they're lucky, interest from future investors.
Attracting investors
Blexx's Tenderholt was quickly approached after the contest by several investors who showed an interest in hearing more. "I can't tell you guys how much this means to me," she said, beaming.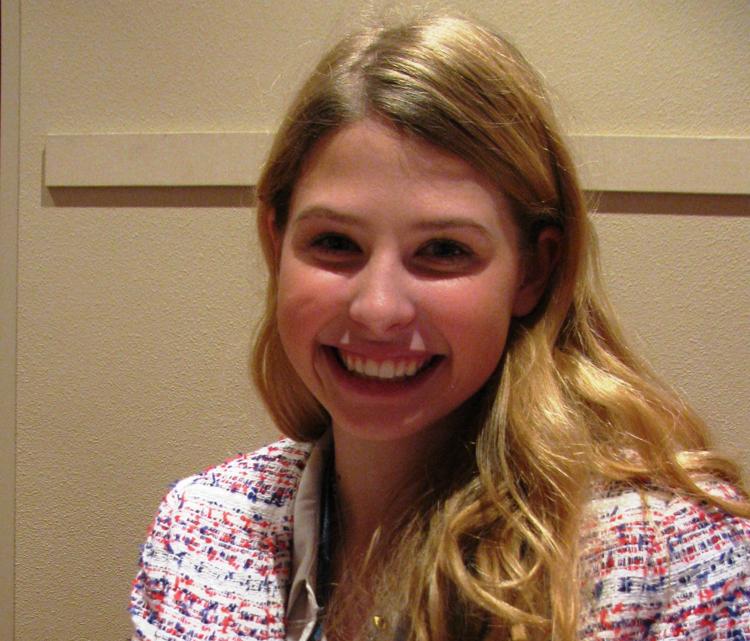 Tenderholt said a family friend in Rhinelander, who has diabetes, invented the needle-destruction device, which can work either by battery or electricity. Tenderholt, a senior at UW-Madison with a double major in risk management and entrepreneurship, said she started the company two years ago and is still working on prototypes.
Lorrie Keating Heinemann, president and CEO of the Madison Development Corp., said she expects the nonprofit to step up its lending to promising young companies.
"We've met some amazing companies today," she said. "There is a tremendous pipeline here."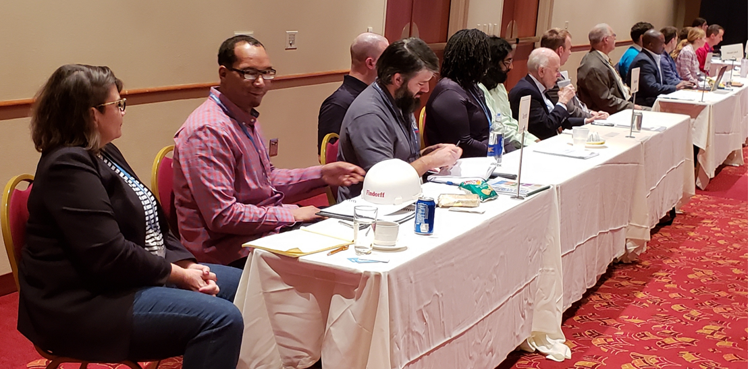 The Elevator Pitch Olympics closed the two-day Early Stage Symposium, presented by the Wisconsin Technology Council at Monona Terrace, that drew about 525 people.
Two dozen additional technology companies from around the Midwest made longer presentations on Wednesday.
Keynote speakers at the conference included UW-Madison graduate Aaron Kennedy, founder of Noodles & Co., and Kelly Fitzsimmons, co-founder of Custom Reality Services, a virtual reality production company whose first project, "Across the Line," premiered at the 2016 Sundance Film Festival.
Terry Sivesind, who has co-founded six Madison-area life sciences companies and mentored countless entrepreneurs, received the "Excellence in Entrepreneurial Education" award, and John Neis, executive managing director of Venture Investors, was inducted into the Wisconsin Investors Hall of Fame.