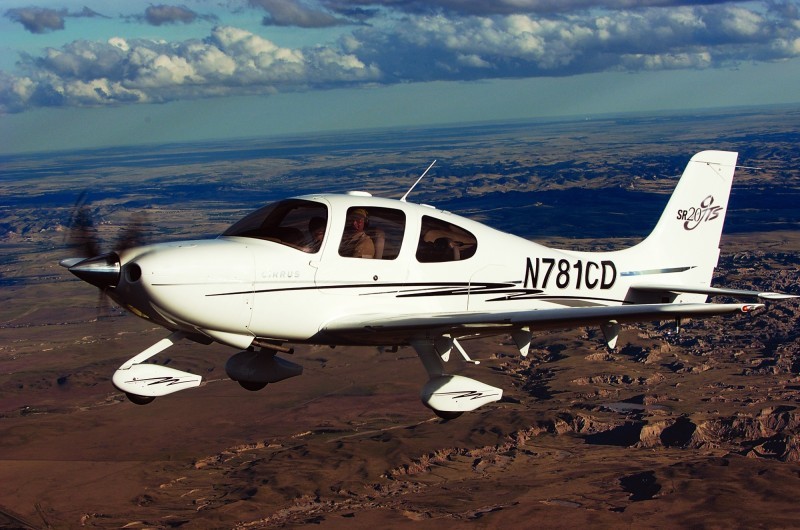 Imagine two aircraft manufacturers — one in Superior, the other in Duluth, Minn. — each fighting for market share in the corporate travel business.
And both companies were founded by brothers who built their first airplane in a vacant dairy barn in Baraboo in 1984 but who are now competing following a dispute over plans for a new corporate jet.
Curious, yes, but that's the result of the announcement Monday that Kestrel Aircraft Co. was planning to locate a $120 million facility in Douglas County on the Wisconsin-Minnesota border.
The hope is that Kestrel will eventually employ 600 people building a new single-engine plane that can carry six to eight passengers in style. State and local officials are promising some $100 million in loans, incentives and tax credits — if Kestrel follows through on its end.
The brothers eventually located their company, Cirrus Aircraft in Duluth and eventually passed Cessna in the number of four seat airplanes sold. At its peak in 2007, Cirrus employed about 1,350 people in Duluth and Grand Forks, N.D. but that number has slipped under 700 amid a decline in plane orders during the recession.
Alan Klapmeier was CEO of Cirrus before being fired in 2008. He and another Cirrus director, Ed Underwood, also left the board after being snubbed in an attempt to buy the new jet aircraft business, which Cirrus is hoping to bring to market by 2013.
The elder Klapmeier eventually landed in Maine where in 2010 he announced plans to build a new airplane at the recently closed Brunswick naval air station.
Klapmeier had been looking to get development assistance from Maine but was unable to craft a financing deal there.
"Some of the pieces did not materialize as expected," Klapmeier says in a report for Flightglobal, an industry publication. "If their part didn't get done -- then our part didn't get done. We decided in September, since it didn't look like (their part) would get done — we began responding to people who were asking. Superior was very proactive."
The deal with Wisconsin includes $30 million in federal New Market Tax Credits delivered through the Wisconsin Housing and Economic Development Authority, $20 million in loans and credits from the Wisconsin Economic Development Corporation and another $5.5 million in TIF and low-interest loans from the city of Superior.
Kestrel will need to make about $40 million in capital improvements and $4.7 million in job training to tap into those incentives.
"In the end, the dollars were not different; the uncertainty was different," Klapmeier says in Flightglobal. "In Maine, they were trying to put together (financing) parts that would line up; in Wisconsin, they had the authority to get the pieces done."
State officials say they have been working with Kestrel since a meeting at the EAA AirVenture show in Oshkosh in July and the discussions got serious in September.
So does that mean the jobs announcement was timed to get a positive headline for Walker during the week when petitions for his recall were being delivered to election officials?
"Not at all," says Paul Jadin, who heads the Wisconsin Economic Development Corporation, the quasi-public entity created by Walker to replace the job-creation wing of the former Department of Commerce.
In fact, Jadin says officials in Superior and Douglas County had wanted to make an announcement for the past two months, but the final pieces didn't fall into place until late last week.
"On Friday, they were asking me if I could get the governor up there on Monday and I said, 'No way in hell,'" says Jadin.
But the governor did make an appearance Monday before returning to Madison for the Martin Luther King Jr. commemorative events at the Capitol.
It might be several years, however, before any Wisconsin-built Kestrels roll out of the assembly plant. Klapmeier has cautioned that certification of the Honeywell TPE331-14GR-powered single-engine turboprop might be three years out. The company is not yet taking orders.
"Alan Klapmeier and his Kestrel team have a vision for their company, and I am delighted that they have decided to land their vision here in Superior," Mayor Bruce Hagen said Monday.