When Jason Hajdik was a student at Texas A&M in the late 1990s, he was the guy who stood out because of his choice of beer.
While most were gulping down cans of Lone Star, Hajdik had a Shiner Bock in his hand.
Of course the beer choices since then have exploded but Hajdik still wants to stand out and share his passion for craft beer. That's why the software developer has teamed with business partner Brandon Dorman to open a stylish beer bar on one of the city's most gastro-centric corridors.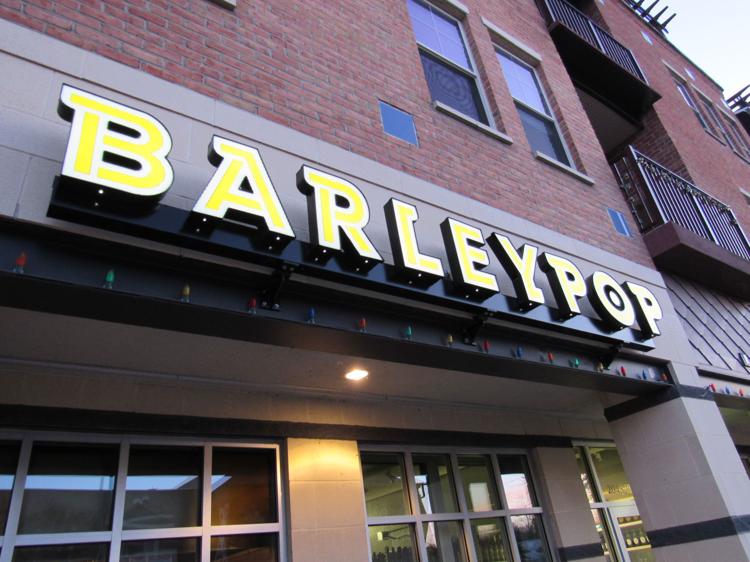 BarleyPop Tap & Shop, 2045 Atwood Ave., features 40 taps, an 18-foot-long bar made from birch and a seven-door cooler jammed with six packs of local and national craft beers along with a small selection of old-school offerings like Pabst Blue Ribbon, Hamm's (the beer refreshing) and Miller High Life. There are shelves filled with single bottles of beer for custom-six packs, a wide selection of bombers while empty growlers and crowlers wait to be filled and taken home.
Wine and mixed drinks are absent. Instead, it's all about the beer, but not all beer.
"We've tried to take a curation approach to it," Hajdik said. "We're just not dumping in everything because you can't anymore. And frankly, we don't want to because, let's be honest, when you have a thousand beers out there there's a lot of junk."
The 1,800-square-foot shop that opened last week is in one of the city's trendiest neighborhoods. The offerings include two brewpubs, One Barrel Brewing Co. and Next Door Brewing Co.; a number of bars and restaurants; the Barrymore Theater; the Chocolaterian Cafe, and a Barriques. Later this year, Gail Ambrosius Chocolatier is scheduled to move out of its shop at 2086 Atwood Ave. and into a new and larger space across the street, further enhancing the offerings.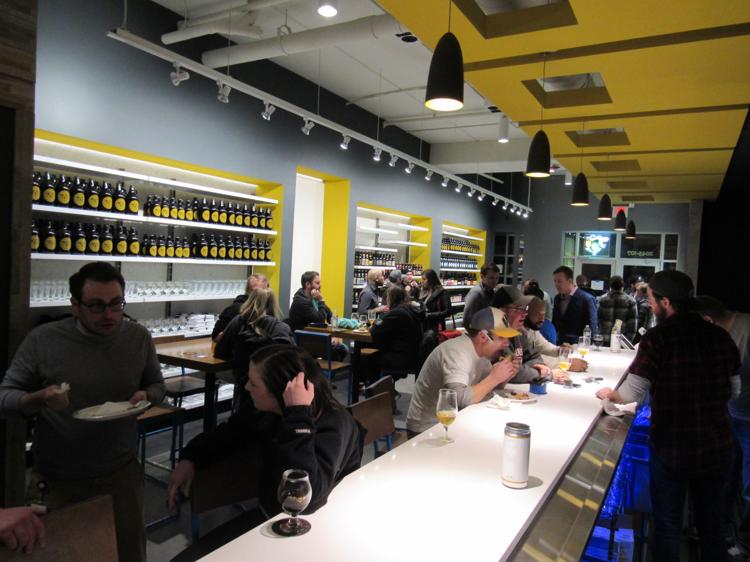 BarleyPop is also just a few doors down from Table Wine, a wine shop at 2045 Atwood Ave. that opened in December 2015. The shop sells wine by the glass, has over 250 different bottles of wine and over 70 different beers. Molly Moran, who opened the shop with her husband Conor Moran, said the addition of BarleyPop, while offering some competition, is good for the neighborhood.
"It just means more people are on our block," said Molly Moran, who was a beer buyer for Steve's Liquor for four years. "Events are the cornerstone of our business."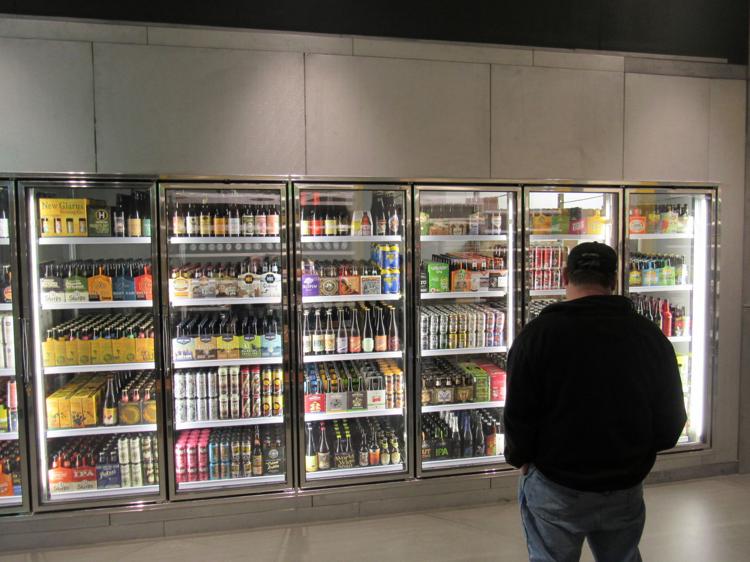 Hajdik was living in Texas but when his wife took a teaching job at UW-Whitewater, the couple moved to Madison in 2011. Hajdik and Dorman have been working on BarleyPop for more than a year and a half. The idea was spawned after visits to similar businesses in San Diego and Seattle. But while Trixi's Liquor in April opened Growlers to Go-Go adjacent to the liquor store at 2929 E. Washington Ave., BarleyPop offers a different and larger setting along with more taps.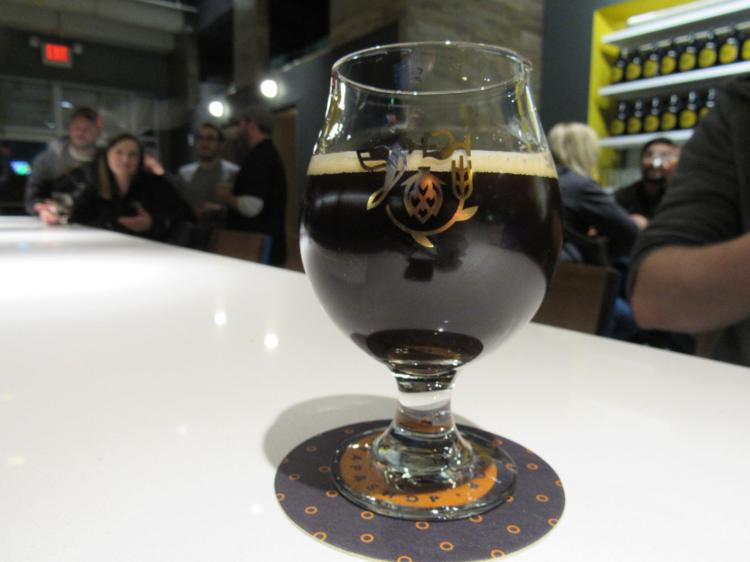 "I really like beer and I've always been interested in doing a retail business but never found the one that scratched my itch, and this really grabbed me," Hajdik said. "It's a well established neighborhood and has its own vibe and there's a lot of new things happening. It's a nice tight-knit community. This is turning into Madison's beer row, and it has a lot of potential."
Chamber VP recognized
Kevin Little, vice president of the Greater Madison Chamber of Commerce, has been named as one of the Development Counsellors International "40 Under 40" for 2017. The list is composed of 40 people from across North America who have achieved success in economic development before turning 40 years old.
Little leads the Chamber's external relations, including its political advocacy, economic development, communications, programming and events. He has also served as the Chamber's Director of Public Policy and Managing Director of Economic Development.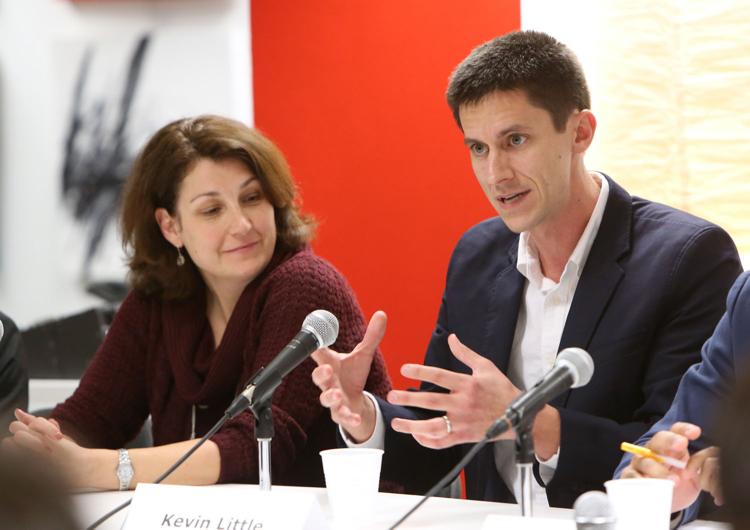 Little is the third person from Wisconsin to make the biennial list. In 2013, then-Ald. Scott Resnick was honored for spearheading just the second open data ordinance in the nation, and in 2015, Todd Battle, president of the Kenosha Area Business Alliance, was recognized for his role in bringing 4,000 jobs, $800 million in capital investment, and 7 million square feet of development to the Kenosha area.
Little's accomplishments have included initiatives like Accelerate Madison and HealthTech Capitol and programming the annual Pressure Chamber pitch competition. DCI specializes in economic development and tourism marketing and has worked for more than 400 cities, regions, states and countries since it was established in 1960
Madison tops U-Haul list
More people are moving into Madison than leaving the city, according to a migration report by U-Haul.
The truck and trailer rental company says Madison is at the top of its list of growth cities for populations of more than 50,000 people. Madison rose three spots from its 2015 ranking with Austin, Texas, ranked second and Boise, Idaho, third.
U-Haul locations in Madison saw 53 percent of one-way truck rental customers coming into the city as opposed to leaving. Madison had a 1 percent increase in one-way truck arrivals year-over-year, while departures dropped 2 percent over the same span. Growth rankings are calculated by the net gain of arriving U-Haul one-way trucks over departing one-way U-Haul trucks for the calendar year, according to the company.