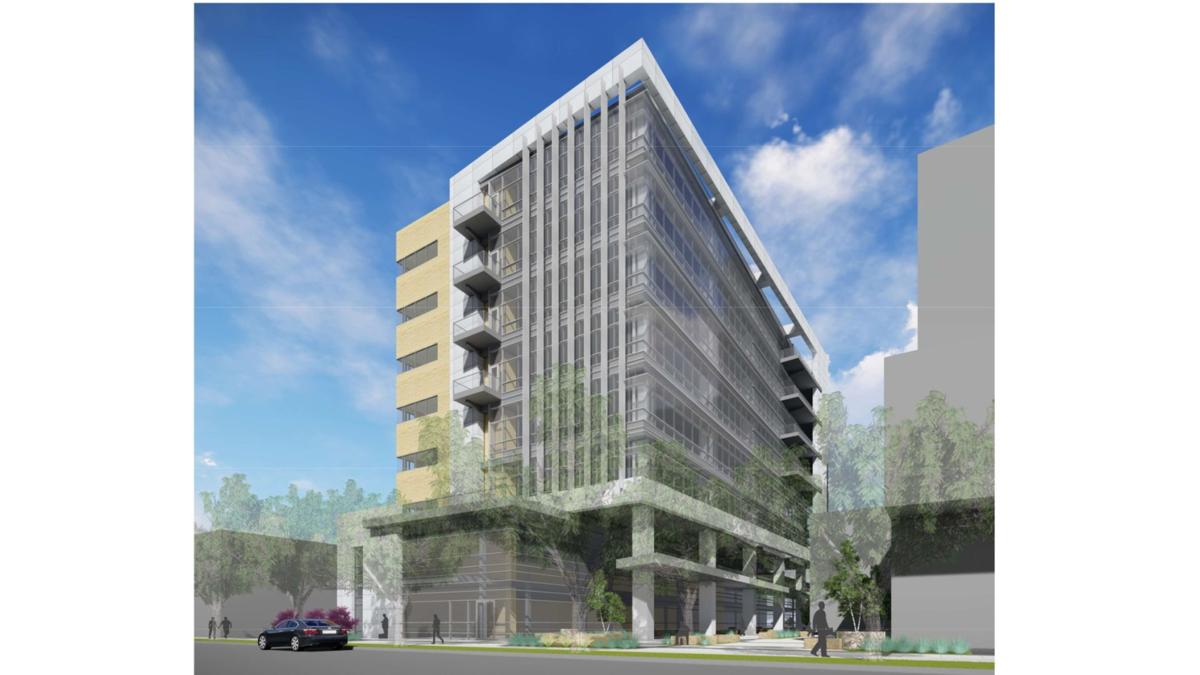 StartingBlock, the proposed entrepreneurial hub planned for the Near East Side, has raised the $3 million it needs to move forward, supporters said Wednesday.
"It's time to get this building built," said Scott Resnick, StartingBlock executive director.
Envisioned by a group of entrepreneurs and community leaders in 2012, StartingBlock has gone through numerous development concepts, site possibilities, and occupant prospects over the past few years.
The final plan will make it part of "The Spark," an eight-story building that American Family Insurance Group will build in the 800 block of East Washington Avenue.
American Family is investing in the project by providing StartingBlock with 50,000 square feet of space on the lower floors of the building.
"We have embraced StartingBlock as part of a spirit of innovation for our customers," Jack Salzwedel, American Family chairman, CEO and president said in a news release.
The city of Madison has allocated $1.5 million for the project. Other contributors include Madison Gas & Electric; a grant from the Wisconsin Economic Development Corp.; and about 80 foundations and organizations from around the state, Resnick said.
StartingBlock will provide office and co-working space, educational programs and community events. The Madison and Milwaukee business accelerator, gener8tor, will be housed there as well as Capitol Entrepreneurs, a business mentoring group, he said.
Original plans called for Sector67 to be a key anchor for StartingBlock, but the East Side maker space pulled out of the arrangement earlier this year, saying the contract was too expensive.
Instead of a prototyping lab, the project will likely have a light production space that would let young companies get their first shipments out to customers but not meant for long-term manufacturing, Resnick said.
He said more than two dozen startups have shown an interest in moving into StartingBlock, including some now housed in the Network 222 building, 222 W. Washington Ave., and the AT&T building, 316 W. Washington.
"Some of these companies may consider moving," Resnick said. "I would expect a certain amount of excitement around the StartingBlock project."
StartingBlock's exact space within The Spark has not been determined yet but will probably encompass "the first few floors," American Family spokeswoman Linda Wagener said. American Family has said it also will occupy part of the building, but Wagener said it's not clear yet if that will happen right away or if the space will be leased.
"It will cost-effectively create work space for future growth," Wagener said.
Groundbreaking could be held by the year's end, and construction will take 13 months to complete, Resnick said.
Cost of the entire building project was not immediately available. Plans are for Gebhardt Development to build an adjacent office building with commercial space and a performing arts venue. A 600-stall parking ramp will be built on Main Street, nearby, said Resnick.
Mayor Paul Soglin praised the joint effort. "When the public and private sectors work together, we can accomplish amazing things, and this effort on StartingBlock is an example," Soglin said in a news release.