LAKE MILLS — The owners of a new dairy hope to buy land in Jefferson County soon so they can build the largest goat-milking operation in the United States and one of the largest in the world.
The plan for the 9,000-goat operation, which would include 7,000 milking does and 2,000 kids, aims to address a big shortage of goat milk in Wisconsin that is limiting production of the state's burgeoning goat-cheese industry, said Kenn Buelow, one of the co-owners of Drumlin Dairy.
"We're trying to fill that need and do it as economically, efficiently and as environmentally consciously as possible," said Buelow, of New Holstein, who also is co-owner of Holsum Dairies, a dairy cow operation in Calumet County that has been lauded for its sustainability programs.
The operation will house 9,000 goats because the managers want to maximize the potential of its milking parlor, which can milk 7,000 goats three times a day, Buelow said. He added that he was looking at "a couple of possibilities" to buy a roughly 250-acre site in Jefferson County and hopes to have a farm operational by March 2017.
But some residents in the county are skeptical of Drumlin's proposal and fear that it could create health hazards, odor and traffic problems, adding to woes created by some of the state's largest chicken operations that are located here. That's what caused landowners to back out of a deal earlier this year that would have placed the operation in the town of Aztalan, said Anita Martin, a leader of Lake Mills' Citizens for a Better Environment.
"People need to take a step back first before approving anything and allowing something that big to move ahead," Martin said.
Big, but a good neighbor?
If built, the Drumlin goat operation would dwarf all goat operations in the United States, according to numerous sources. But it wouldn't match a 10,000-goat operation in the Shaanxi province in southwest China that is expected to expand to 100,000 goats in a few years, said Beth Miller, a board member of the International Goat Association who toured that facility recently.
Despite its size, the proposed Drumlin goat-milking operation needs only to meet county standards for approval rather than the more rigorous water, soil and siting standards set for larger dairy farms known as concentrated animal feeding operations (CAFOs). While the state defines a CAFO as any operation with more than 1,000 animal "units," one unit is the equivalent — in production of milk and waste — of one steer or cow. Under state rules, 10 goats constitute one animal unit, meaning the Drumlin operation would be the equivalent of 900 cows.
"That bothered me. It concerns me that if (Drumlin is) going to that level, why not go further and get fully regulated?" Martin said. "It's doubtful they will do the voluntary things that otherwise would be required, like being subjected to public review from time to time."
Buelow said he wants the goat operation to be a good neighbor and said it will meet all of the state's CAFO water, soil and siting standards, adding that its environmental impact will be about the same as a 500-cow dairy. "And there are lots of dairies that size all around us," he said.
Drumlin will be similar to Holsum Dairies' two operations in Calumet County that have participated in the state DNR's Green Tier program and have maintained environmental management systems that go well beyond standard requirements, Buelow said. The company has also received two national sustainability awards.
The Drumlin operation will have about 14 full-time employees and will hire extra help during kidding season, Buelow said.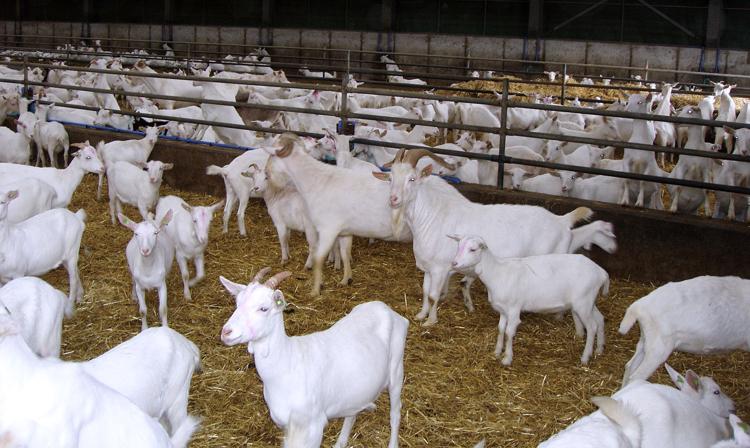 Wisconsin has the country's most milk goats (44,000), but it's producing less than 60 percent of the volume of goat's milk needed by the state's goat cheese industry, Buelow wrote in Drumlin's application for a conditional use permit with Jefferson County for the town of Aztalan site. Buelow said goat-cheese producers use frozen goat cheese curds imported from Europe to make their cheese when they can't get goat's milk locally.
Milk production at Drumlin will reach an estimated 25 tons a day, according to its application.
'A growing industry'
Dan Considine, the owner of Sunshine Farms goat dairy operation in Portage, who said he milked around 250 goats for 30 years before trimming his herd to 100 recently, believes the past few years have been the best in the history of the goat dairy business.
"No doubt about it. We've had a growing industry since the early '80s. It was growing but it wasn't translating into more money until around 2010," he said.
Goat-cheese makers are enjoying profitable years, too. Production is growing 10 to 20 percent every year, but those numbers would be higher if they had more milk, said Shannon Adams, office manager for Mt. Sterling Cooperative in Vernon County. "We beg our farmers to milk more goats."
Montchevre-Betin Inc., the country's biggest goat-cheese processor, collects 100 million pounds of milk annually from dairy goat operations in Wisconsin, Illinois, Iowa, Minnesota and northern Missouri to make its cheese in Belmont, said president and co-owner Arnold Solandt. He said the company still falls 20 percent short each year of what it needs.
Solandt loves the idea of having a large milk producer nearby, though he prefers to work with smaller farms.
"I know Kenn well and I think what he's trying to do is great," Solandt said. "We need more milk. I think it will be OK. I have never seen an operation that large. But I know they work and I know they are awesome. I'm all for it as long as the animals are well treated and well fed."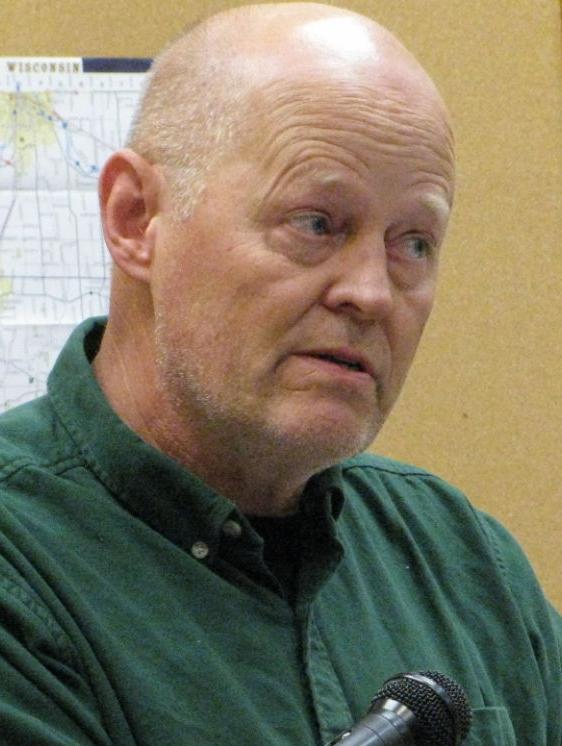 The goats would be housed inside a nine-acre facility containing nine pens, according to Drumlin's application. There would be no stall dividers so the goats could move freely inside the pens. The bed packs would use chopped straw as bedding and add approximately two pounds of straw per day for each goat. And, since goats don't tolerate cold temperatures as well as cows, there would be significantly more insulation in the roofs and walls as well as soil sloping up to six to seven feet on the outside of the walls, the company's application to the county said.
Manure would be composted on the site, and the siting plan would have appropriate environmental precautions, Buelow said. For instance, he said the manure would be covered to avoid runoff during wet weather.
Considine, who is also president of the Wisconsin Dairy Goat Association, was not concerned about the composting.
"A goat consumes one-eighth of what a cow consumes, and their waste is fairly dry. That's a really big difference there. So composting is a reasonable approach," he said.
Small farms preferred
While Considine also said he prefers smaller goat farms because he likes to get to know the animals, he thought a much bigger farm could work if the right managers are hired and the operation is set up correctly.
"The biggest thing for me is the labor. Goats are much more labor-intensive than cows," said Considine. "I also think keeping them inside all the time is a bad idea. I just think they're healthier if they are outside."
Buelow said the operation will follow standards found in the best goat operations in the Netherlands, including its per-goat living space requirements. Yves Berger, a sheep researcher for UW-Madison who toured the Netherlands' biggest goat operation recently, said he was impressed.
"Because of its impressive cleanliness, its high level of hygiene and apparent well-being of the 6,000 goats, we were encouraged in the idea that it is possible to have a large number of animals and have the facilities and animals looking very good," Berger said.
But the Netherlands also had a bad outbreak of Q fever, a disease that can be spread from animals to humans by inhaling dust contaminated with the bacteria Coxiella burnetii. The Dutch outbreak was traced to a goat milking operation sickened 4,000 people and killed 14 from 2007 to 2010.
Q fever outbreaks in goat herds in the United States and elsewhere create "minimal problems at the worst," said Rachel Conway, the supervisor of the Dairy Goat Research Facility at the University of California Davis.
Martin said Q fever was her biggest concern about having a large goat operation in Jefferson County, especially after hearing Buelow say his farm would have three birthing seasons per year and planned to compost the manure.
She said both problems could increase the levels of bacteria-contaminated dust.
Considine said goat farmers monitor their herds closely for Q fever because it's difficult to detect.
"It's something you have to be on top of and I'm sure they'll have to pay even closer attention to it just because of its size," Considine said.
Conway said the Q fever outbreak in the Netherlands became deadly only because the sick goats were housed in multi-story buildings directly across a two-lane road from a big apartment complex.
"Everyone was exposed so that was poor planning on their part," she said. "Fortunately, we handle it differently here."