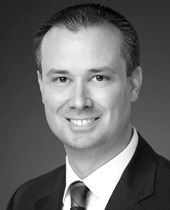 Madison, Wisconsin - State Bank of Cross Plains (SBCP) has hired Marc McMerty to join its new Loan Production Office (LPO) on Madison's East Side as Assistant Vice President-Commercial Relationship Manager.
As a commercial relationship manager, McMerty is equipped to handle the needs of larger commercial and industrial loans in addition to standard business banking services, such as:
*Machine and equipment loans
*Dental and medical equipment loans
*Mortgages for new buildings and/or corporate headquarters
*Funding for complex development plans
"Every business is run differently," McMerty explains. "I find the differences in business types, business owners, and business strategies really interesting, and I like finding ways to support those unique needs. I consider it a privilege to play some small part in their success and enjoy connecting businesses to other partners who can help each other grow together."
With a Bachelor's degree in Finance and a minor in Marketing, McMerty brings more than a decade of banking experience to SBCP's Loan Production Office. In addition to being active in the East Side area as a United Way of Dane County volunteer, McMerty also serves as a member of the Gio's Garden Board of Directors. He coaches for McFarland Soccer Association and volunteers for McFarland Youth Hockey Association.
Located at 2418 Crossroads Drive, State Bank of Cross Plains opened the Loan Production Office in February to give business and mortgage customers on Madison's East Side and throughout Dane County more convenient access to application services for mortgages, as well as commercial and industrial business loans. As a dedicated LPO, this office cannot accept payments or deposits.
SBCP's Loan Production Office is staffed by bankers who live in and service Madison's East Side community, providing knowledge and expertise specific to the area's growth and development. McMerty joins SVP-Commercial Relationship Manager Stanley Koopmans and AVP-Mortgage Loan Officer Cindy Mack at this location.