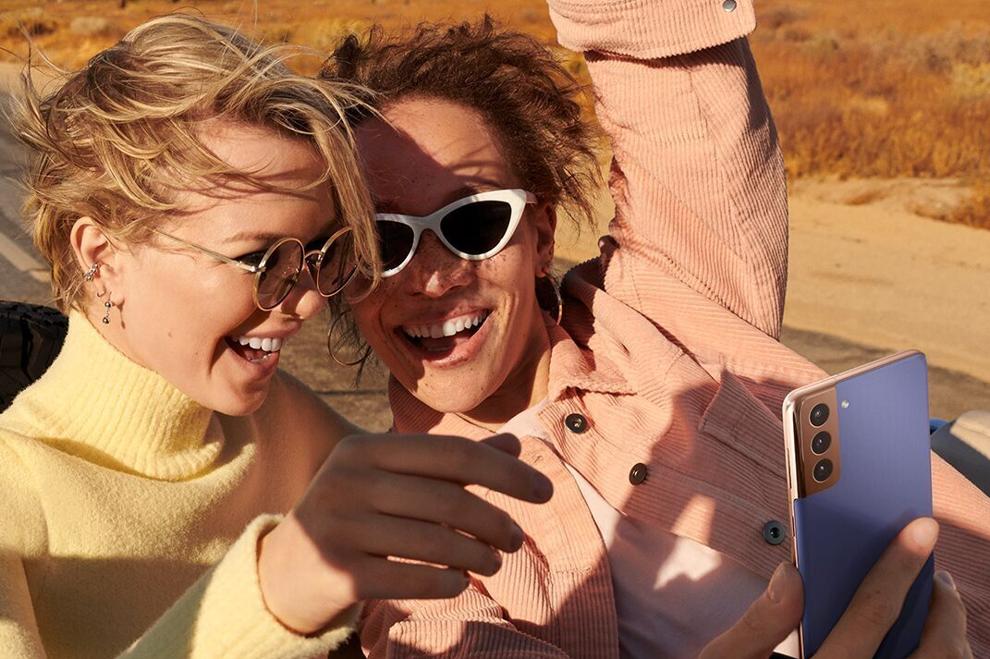 Creativity is everywhere, whether you're filming dance videos on TikTok, taking a memorable photo of your toddler or anything in between. Smartphones provide every user a tool to be creative, and you don't need to be a professional to capture and create stunning media content. Knowing a few tips and tricks can help you create something beautiful, but having the right equipment (and knowing how to use it) doesn't hurt either. And, with the Samsung Galaxy S21, anyone can become an ultimate content creator, capturing and sharing truly cinematic photos and videos in no time.
Everyone is a content creator
Capturing beautiful photos and premium video no longer requires a collection of cumbersome equipment. Everything you need fits right in your pocket. And thanks to the development of so many user-friendly social media platforms, expressing yourself is easier than ever. Plus, you don't need to have hundreds of thousands of followers to be considered a creator.
Take photos and videos like a pro
Paying attention to your surroundings and understanding some basic photography skills like lighting, angles, framing and editing will help you take truly breathtaking photos and videos. These tips can be useful whether you're just wanting to share some nice content with family and friends or practice your artistic directing skills in a more professional manner.
Consider the lighting. If taking photos indoors, ensure there is a light source on your chosen subject. Soft lighting will always create a more pleasant result, such as using the natural light from a nearby open window. Many smartphones tend to be a big letdown when you find yourself in a low-light situation, but improved night photo capability with enhanced processing of the Galaxy S21 means you'll get a brighter image, even in low light.
Adjust your exposure. In general, smartphones perform exposure adjustments automatically based on how the camera analyzes your surroundings. However, you can take this into your own hands, brightening or darkening your subject to capture an even more stunning visual. For example, if you're trying to take a picture of a snowy scene, the brightness may become too overpowering, resulting in your camera either trying to underexpose the image to make it darker, or giving you blown-out, overexposed image. Adjusting your exposure will ensure your image ends up as beautiful as it looked through your own eyes.
Visualize what you want. Every project yields a better outcome when you start with a plan, and that includes creating content. Think like a director – where every shot is intentional, from angles to zoom. But getting those shots typically requires several takes. With the new Director's View feature on the Galaxy S21, you can easily get the right angle, focus on your subjects and switch your view without ever interrupting your shot. Live thumbnails show you a preview of other perspectives, and you can change to them seamlessly without missing any of the action. You can even record your own reaction with the unique Vlogger View feature which uses both the front and back cameras simultaneously.
Don't be afraid to edit. Even the best images benefit from a little editing magic. One advantage the Galaxy S21 has over standard camera equipment is the ability to edit straight at the source. Whether you've taken a photo or video, you can go back to the file and crop, adjust the brightness or contrast, add highlights or shadows, utilize a flattering filter, draw on it, add stickers and much more. On top of the built-in editing capabilities, there are also many available apps that you can download to help design and create content that's true to you.
Upgrade your smartphone. If you're working with an older model smartphone, your images and videos may appear blurry, pixelated and uninspired despite even your best efforts. Sound like you? It might be time for an upgrade. With the Samsung Galaxy S21, you get all of the great technology to create great visual content – and then some. You won't even have to choose between taking a high-quality photo or video when that moment hits. Cinematic 8K Video Snap allows you to pull high-res still images directly from a video, while the enhanced Single Take provides a way to shoot video  and photos at the same time.
Get to know your phone. Having all the best smartphone features at your fingertips is great, especially when they're intuitive. The Samsung Galaxy S21 has so many user-friendly capabilities that your friends, family and followers will think you are a bonified artist, influencer or vlogger. Galaxy S21 devices are equipped with pro-grade enhancements and video innovations that enable any user to become the ultimate creator – no matter the skill level.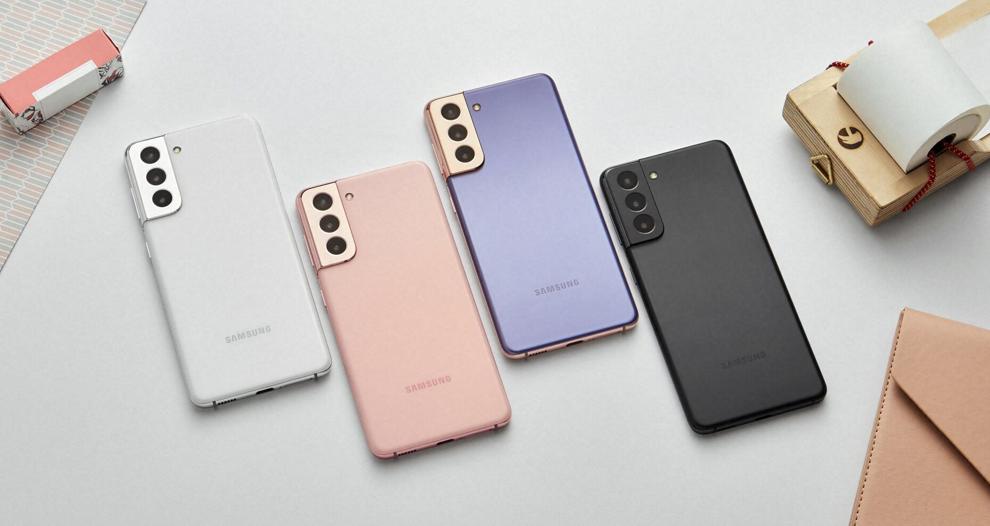 The key to being a true creator: Be yourself
Our tips and tricks are sure to provide you with beautiful results, but to become a true creator, you need to establish your own inner voice. Creating content that is true to you will help you craft compelling pieces that will resonate with your friends, family and perhaps even a broader audience. Don't follow trends that don't feel authentic to you – be true to yourself and your own interests, and artistry will follow.
For more information on the Samsung Galaxy S21, please visit samsung.com/us.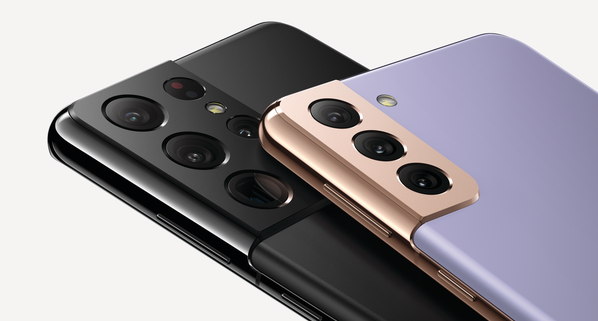 This article is sponsored by Samsung. This content was produced by Brand Ave. Studios. The news and editorial departments had no role in its creation or display. Brand Ave. Studios connects advertisers with a targeted audience through compelling content programs, from concept to production and distribution. For more information contact sales@brandavestudios.com.