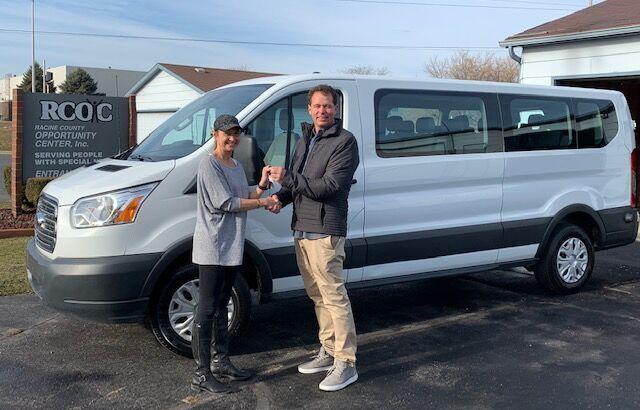 Most human beings innately hope that one day, when all is said and done, they will be remembered by the positive imprint they have left on society. In the end, giving back is what keeps humanity moving forward. And Patrick Christensen is no stranger to this sentiment.
Christensen — president of Sturtevant-based Horizon Retail Construction — has made it his mission to utilize his assets as a business owner to create a better tomorrow for his community.
It all started with a van and an idea
When Christensen and his team wrapped up a project at Louisiana's Louis Armstrong Airport in late 2019, they realized the 15-person passenger van they used to shuttle employees to and from the job site was no longer needed.
Although using the van for future Horizon projects was an option, Christensen knew it could be put to better use. He recalled an earlier conversation with Sheryl Hamilton, executive director of Hands of Opportunity Center (HOC), a non-profit organization which serves special needs communities in Racine County.
Hamilton had shared that the organization was having a hard time transporting kids from their schools to afternoon activities at the HOC. One of those kids included Christensen's step-son. (Christensen's partner, Nichole Elcano, has a son with a condition called Cornelia de Lange Syndrome, and her son has been an avid user of the HOC.)
After the completion of the Louisiana construction project, Christensen remembered the conversation with Hamilton. That's when he knew he wanted to help HOC, an organization that had long served his own family.
He quickly arranged to tune up the van, ship it to Racine and donate it to the HOC in January 2020.
Thanks to Christensen and his team, the HOC now uses the van to pick children up at school and transport them to offerings at the center like after-school child care and special needs programming.
"The Opportunity Center really does a lot for our community," said Christensen, 55. "It feels great that I can do something for these kids who otherwise don't have all the opportunities other kids have."
Giving young people a "Night to Remember"
Prom is one of the most important social events for a young person, and for special-needs children of the Racine Unified School District, it's no different. The "A Night to Remember Prom" is an annual event that provides individuals the opportunity to participate in celebrity-style treatment tailored just for them for one magical night.
As an event sponsor, Christensen was able to send 30 special-needs kids to the prom.
Upon arrival, chauffeur-driven prom-goers clad in sequined, floor-length gowns and tuxedos walk or are pushed in wheelchairs down a red carpet to the cheers of local high school football players and cheerleaders, as well as firefighters and police officers. Clapping spectators also attend in bleachers lining the red carpet, doling out plenty of cheers and encouragement.
Several of Christensen's Horizon employees donated their time to help plan the prom and work as ushers and servers, making the evening a truly memorable one for prom-goers.
After working behind the scenes, Christensen and his employees attended the magical event that left a lasting imprint on their own hearts.
"I went and cried," he said. "It's a very, very nice event. It's a huge deal to get dressed up and ride in a limo."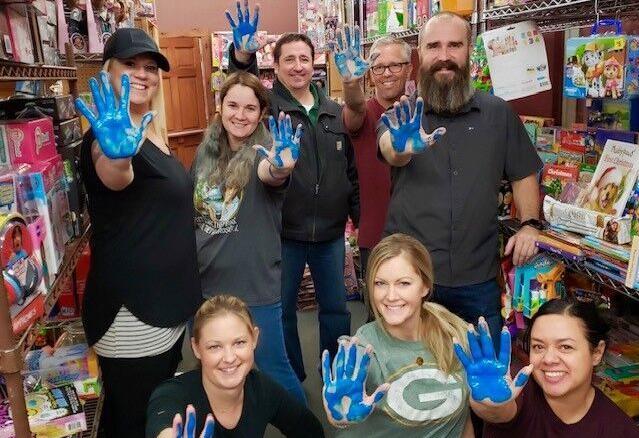 A family affair
Christensen's efforts at the Opportunity Center and in the Racine School District are just two of the many charitable initiatives he has been actively involved in since 2005.
Over the years, Christensen has given monetary contributions, in-person support and supplies to local and national organizations including March of Dimes, Salvation Army, Kiwanis Club of Greater Racine and Halo Inc. Christensen also believes it's important to support local service members and their families, including an ongoing United Service Organizations program.
In fact, over a four-year period, Horizon matched all money its employees raised to purchase supplies from troops' wish lists, totaling $192,564. Troops received deodorant, card games, magazines, educational books, bug repellant, stamps, batteries and phone cards to help service members communicate with family.
Christensen's mission to give back is infectious and cultivated by his team members at Horizon Retail. His desire to support local initiatives and groups most in-need have inspired his employees to become involved in charity work throughout the region.
The pandemic halted several of the initiatives Christensen and Horizon Retail have participated in, but Christensen said many are kicking back off as local areas reopen. Christensen says that everyone at Horizon, including himself and his family, are excited to get back to giving back.
"Now more than ever," Christensen said, "our local community has a need."
---
This content was produced by Brand Ave. Studios. The news and editorial departments had no role in its creation or display. Brand Ave. Studios connects advertisers with a targeted audience through compelling content programs, from concept to production and distribution. For more information contact sales@brandavestudios.com.