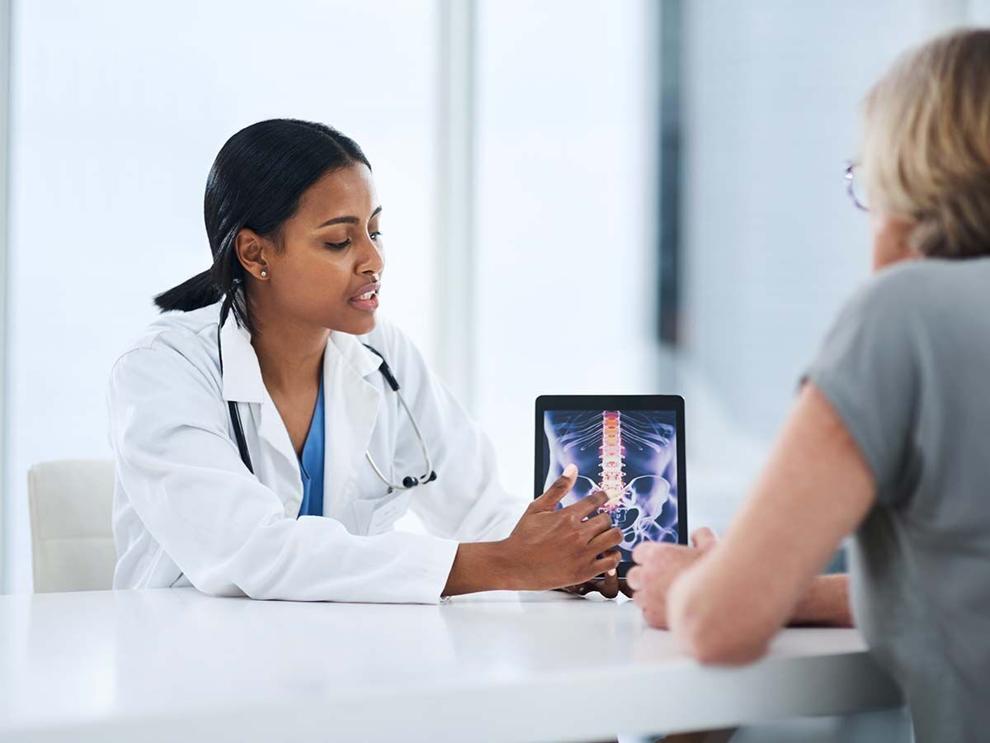 Healthy bones are critical for maintaining activity and independence. Bone issues arise most frequently in women after menopause and in men 65 years and older. Because the most crucial years of bone development are between the ages of 20 and 30, building healthy bones during the young-adult years is essential.
Andrew Livermore, M.D., an orthopedic surgeon at SSM Health in Baraboo, Wisconsin, said that exercise and a healthy diet go a long way in optimizing bone health in later years.
Prevention
"Most of the bone-building we do is in our younger years," Livermore says. "Having a diet rich in proteins, vitamin D and calcium is an excellent way to prevent bone health issues."
Strong bones are important because they're less likely to break or fracture when you fall. Preventing accidents is just as important. To prevent accidents around the home, remove hazards that could cause someone to slip or trip.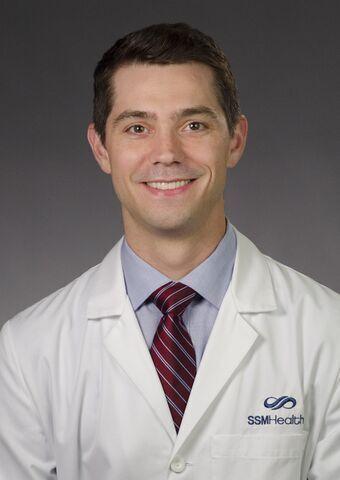 Livermore said many falls happen when people are wearing slippers. "Proper footwear is very important, even in the house. Ensure that all carpets are flat and don't have curved edges or places where the carpet is rolled up." He also suggests good lighting to make sure you can see potential obstacles. And position furniture to give ample room to move throughout the house easily.
Exercise
Maintaining a proper and regular exercise schedule is essential for every age. Activity promotes the healthy function of the body's vital organs, boosts mental health and prevents various types of disease. Exercise also helps maintain bone health.
Livermore said that all exercise can aid bone health, but weight-bearing activities make the most difference. Walking is better for bone health than swimming in a pool, for example — and lifting weights would be better than riding a bike.
To avoid common bone health problems such as hip, wrist and back fractures, strengthening the bones and nearby muscle groups is important.
SSM Health helps with more than bone health issues
Hip, wrist and spine fractures can be debilitating for all age groups. Hip fractures almost always require surgery, and the goal of SSM Health is to fix fractures as soon as possible while educating both the patient and their family members on how to avoid future damage.
Livermore and the trauma team at SSM Health treat a range of cases, from high-speed car crashes to living room falls. Livermore said he's proud to be part of a team that provides exceptional care for the region.
"We're here when things go wrong," he said. "We would rather have patients not need us, but when they do, we have a comprehensive team here ready to provide great care. We have a general trauma team, a physical therapy team, an amazing nursing staff and a lot of great professionals in the operating room."
On the horizon
Livermore said SSM Health has a few exciting new programs rolling out in the next few months focusing on postoperative education and prevention.
One of those is the fracture liaison program. A team physician's assistant will be assigned as a patient's primary liaison after they're sent home from their procedure. The physician's assistant will monitor vitamin D levels, ensure medications are being taken and ensure the house is free of hazards to prevent accidents. The SSM Health team's goal is to help their patients in such a way that they never have to return with another injury.
SSM Health is partnering with digital platform, WellBe, in October. This program will deliver a new level of support and care to bone health and trauma patients in the comfort of their own homes.
---
This content was produced by Brand Ave. Studios. The news and editorial departments had no role in its creation or display. Brand Ave. Studios connects advertisers with a targeted audience through compelling content programs, from concept to production and distribution. For more information contact sales@brandavestudios.com.