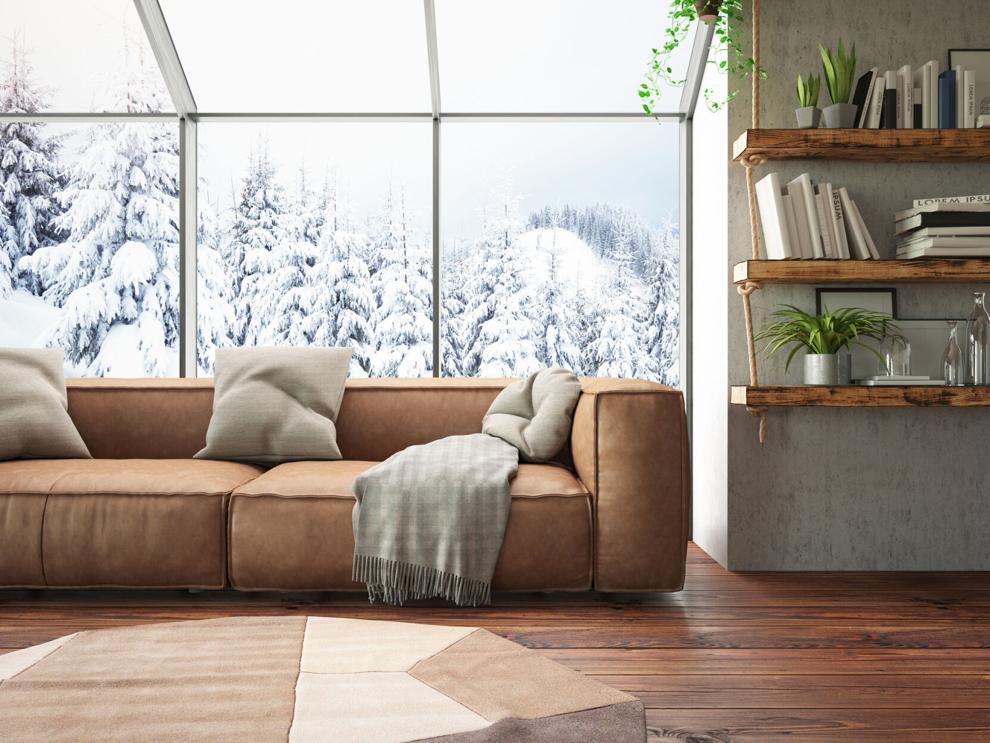 With cooler weather fast approaching, it's time for homeowners to start preparing for heating season. Most heaters haven't been used since spring, so it's essential to make sure that everything is in tip-top shape before temperatures drop. Below are six steps you can take to prep your house for winter, which will conserve energy and, more importantly, reduce the risk of fires and other disasters that heaters can cause.
1. Seal and insulate your windows
To keep your home warm and your energy bills low, you'll want to ensure your windows are sealed and insulated. You can seal around window trim with non-expanding foam sealant spray, caulk, fiberglass insulation or a backer rod. Another simple way to protect your windows is to install plastic film around them. This will reduce drafts, letting your heater work more efficiently.
2. Make sure your smoke and carbon monoxide detectors are working properly
When people use fireplaces, space heaters and furnaces to heat their homes, the risk of a fire grows exponentially. Additionally, houses don't tend to get as much ventilation during the colder months, which puts residents in danger of carbon monoxide poisoning. Testing your detectors prior to the winter season could be life-saving.
3. Prep your yard
Depending on the types of plants you have in your yard, you may want to take a few steps toward protecting your outdoor space from the impending winter weather. Wrapping certain species of trees with tree wrap can prevent their bark from cracking when the sap freezes. The autumn months are a good time to reseed grass. If your lawn has any spots that could benefit from some additional growth, planting new grass seed in the fall will give it the best chance of growing successfully.
4. Change your ceiling fan direction
Ceiling fans can spin clockwise and counterclockwise. The angle of the blades, depending on the direction the fan is spinning, will either help circulate air downward or upward. Using the correct fan direction so it works with your furnace will reduce energy costs and make the room's temperature and airflow more comfortable for you.
During heating season, the fan should spin clockwise, which will pull the air upward keeping warm air circulating in the room. This will allow you to turn the heater's temperature down.
During warm months, the fan should rotate counterclockwise so the angled blades push cool air downward, giving the room a nice breeze.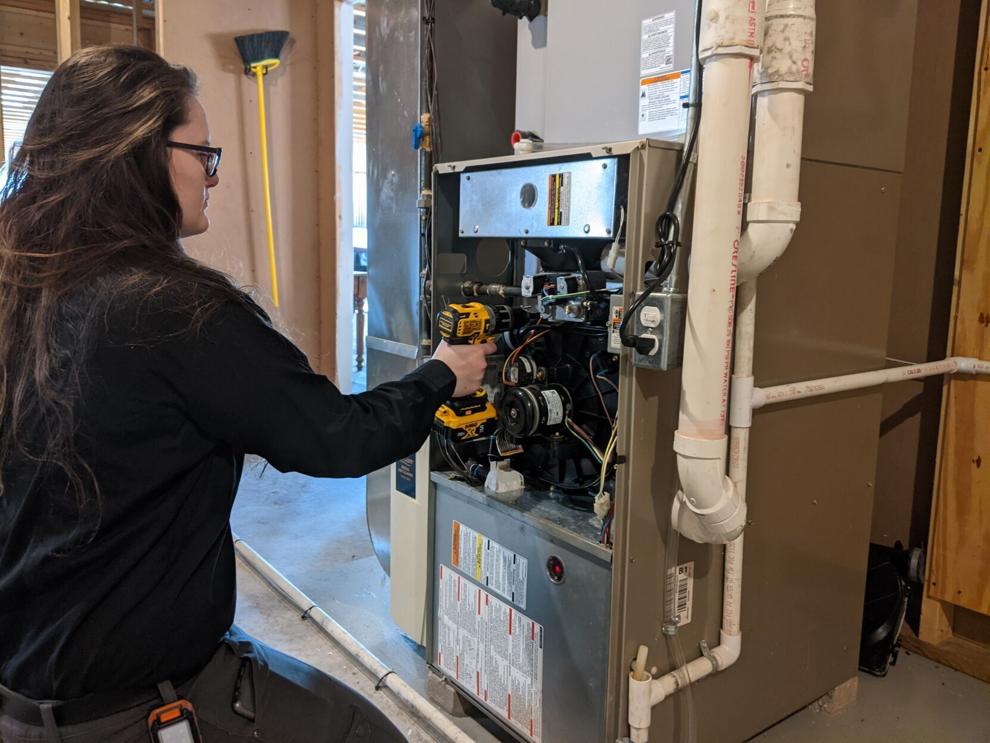 5. Change your furnace filter
Changing the furnace's filter is an important task that will keep your home's heating system running efficiently, which results in lower energy costs. Furnace filters vary wildly so you'll need to check with the filter's manufacturer on the recommended frequency of when to replace it. Dirty filters can harm the overall performance and lifespan of your furnace.
6. Schedule an inspection with an HVAC professional
Call an HVAC technician to inspect your furnace for any inefficiencies. A skilled technician will perform a full inspection, including checking that all burners are operating properly, monitoring airflow, inspecting ductwork for leaks and checking that all controls are working as they should be. This inspection can save homeowners money by increasing the efficiency of their units, while also catching any safety concerns that may be present. Companies such as Cardinal Heating & Air Conditioning can provide these services and more so that homeowners can enjoy the winter weather, knowing that their heating systems are fit for the season.
Cardinal Heating & Air Conditioning has been providing home furnace inspection services and maintenance repairs for homes in Dane County and beyond for over 38 years. They are trusted in the community and know how to keep homes comfortable throughout extreme weather conditions. 
---
This content was produced by Brand Ave. Studios. The news and editorial departments had no role in its creation or display. Brand Ave. Studios connects advertisers with a targeted audience through compelling content programs, from concept to production and distribution. For more information contact sales@brandavestudios.com.