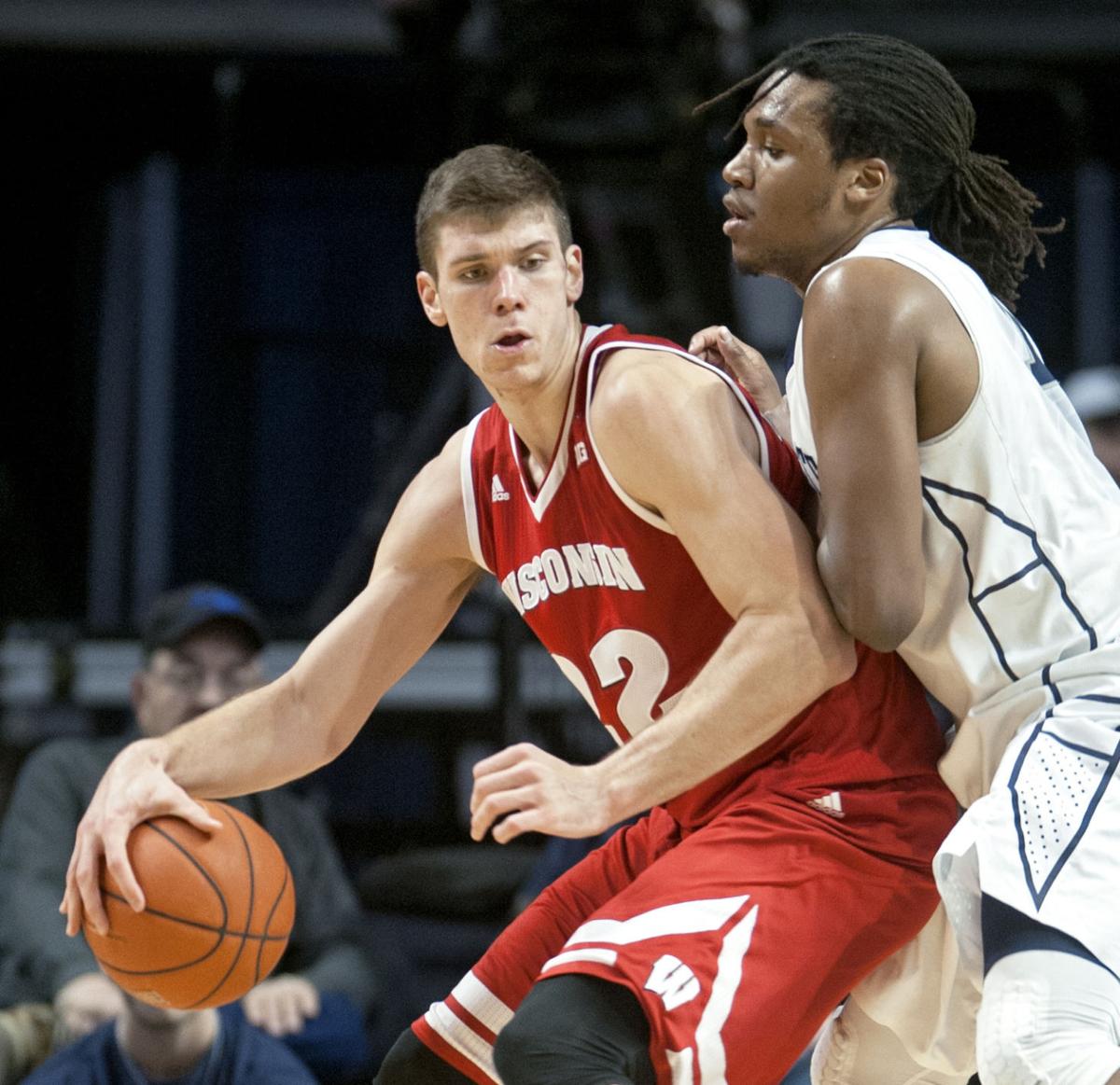 Jan. 21, Bryce Jordan Center in University Park, Pennsylvania
Season record: 11-9 (3-4 Big Ten)
STATE COLLEGE, Pa. — The veterans on the University of Wisconsin men's basketball team had issued a warning to the rookies playing their first game in the Bryce Jordan Center:
Expect the game to be close, and probably a little bit ugly, too.
That's exactly how it was Thursday night, and there was one other thing that played out exactly like it had in past years: The Badgers grinded out a victory.
The Badgers (11-9, 3-4 Big Ten Conference) led by 17 points with 7 minutes, 9 seconds remaining but were hanging on for dear life by the time the final minute of the game arrived. Happ finally secured UW's eighth consecutive victory in the series with some big free throws down the stretch.
"I would have liked to have closed it out in a little prettier fashion," said UW interim coach Greg Gard, whose team improved to 1-2 in Big Ten road games. "We've had some squeakers in here. To be able to get on the road and get one in this league, you take it however you can get it."
UW has now won 11 of its past 12 games at the Bryce Jordan Center. That includes a five-game winning streak in State College, but the Badgers' average margin of victory during that streak is just 5.6 points.
Afterward, Gard was rattling off details from the teams' meeting here last season, when a UW team that fell one victory short of winning an NCAA title had trouble putting away the home team.
UW led by as many as 16 points in the second half in that game before Penn State used a 13-2 run to get back in the game. The Nittany Lions could have gotten even closer, but star guard D.J. Newbill lost his footing and turned the ball over and Frank Kaminsky converted the mistake into two free throws on the other end.
UW junior forward Nigel Hayes, who finished with 15 points and a team-high five assists Thursday, made sure freshmen such as Happ and forward Alex Illikainen were aware of the Nittany Lions' tendency to scratch, claw and keep the game close.
"They're just going to keep fighting," Illikainen said. "We know that going in. I was well aware that they were just going to try to stick around."