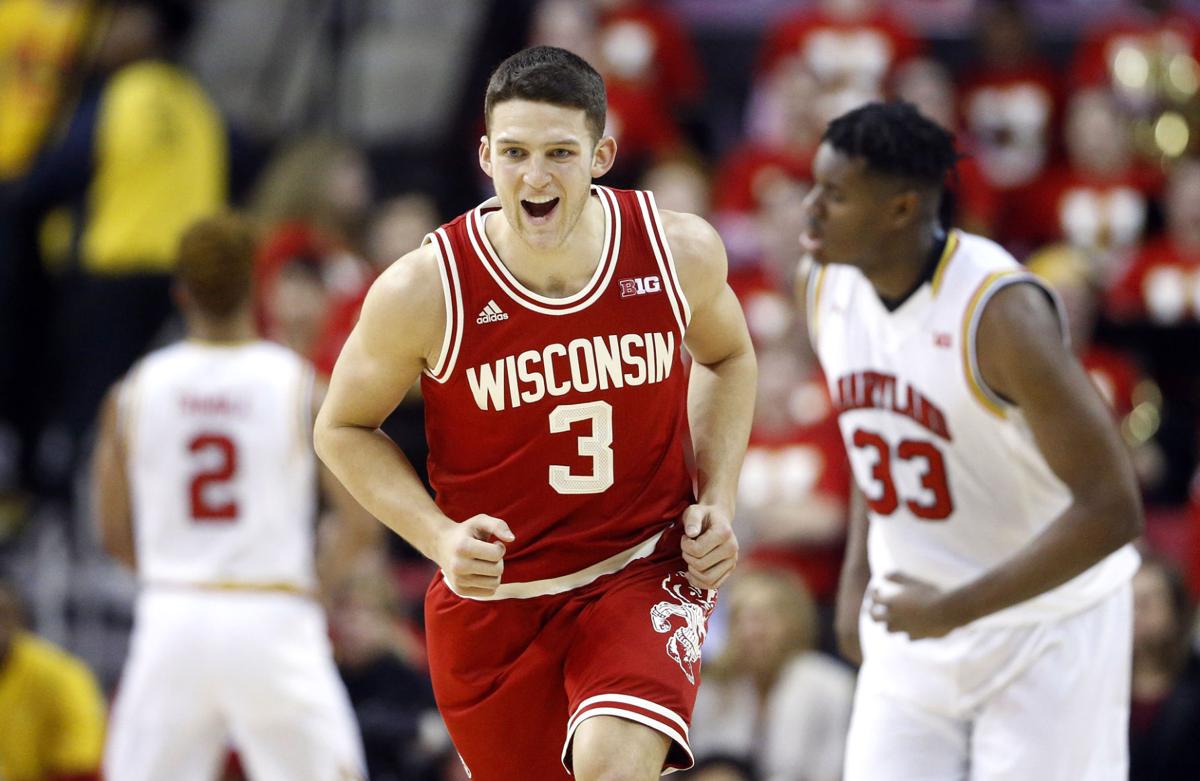 Feb. 13, Xfinity Center in College Park, Maryland
Season record: 16-9 (8-4 Big Ten)
COLLEGE PARK, Md. – It would have been easy for the hottest team in the Big Ten Conference to take a nice, long look at the big picture Saturday night.
But junior forward Vitto Brown and his University of Wisconsin men's basketball teammates were sticking to their tunnel-vision approach, even after producing their most impressive victory of the season.
A UW resume that was once in shambles now looks worthy of an NCAA tournament bid, barring a late-season collapse. Heck, extending the streak of consecutive top-four finishes in the Big Ten to a remarkable 15 seasons doesn't even seem out of the question after the Badgers' seventh consecutive victory.
That's where Brown, who very well could be the Big Ten Player of the Week when the award is announced Monday, put his foot down.
"We don't look forward like that," Brown said. "We focus on whatever is right in front of us. Before this game, we weren't looking at, 'If we win this, then this.' We were just focusing on going in here and making a statement this game, and then we'll focus on the next game after that."
How's this for a statement? The Badgers held the lead for the final 29 minutes, 15 seconds to become the first Big Ten team to win at the XFINITY Center.
Maryland, which beat UW 63-60 at the Kohl Center on Jan. 9 when Melo Trimble made a 3-pointer with 1.2 seconds remaining, had won five consecutive games overall. The Terrapins were 15-0 in Big Ten home games since joining the conference in 2014 and could have moved into sole possession of first place with a victory Saturday night.
The Badgers (16-9, 8-4 Big Ten) ruined that plan by playing terrific defense and going 12 of 26 from 3-point range. Junior point guard Bronson Koenig added 16 points for UW, which also got 14 points from junior forward Nigel Hayes and 11 from junior guard Zak Showalter.
"We've been saying that we can play with anybody in the country now for a while," Koenig said. "They beat us on a last-second shot however many weeks ago, but it just shows how much we've improved over the past couple weeks."