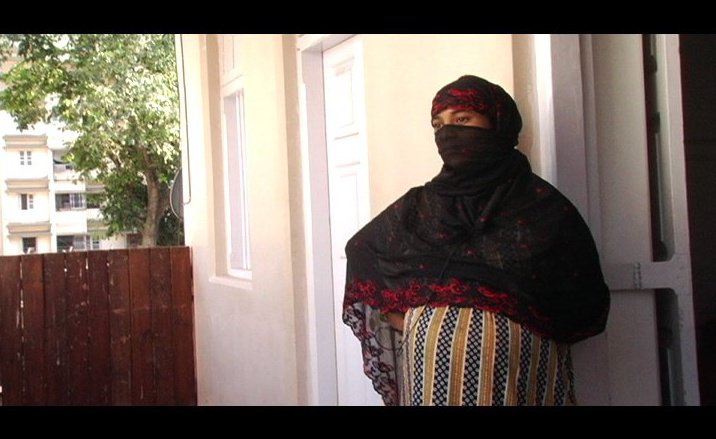 The question of how far one would go to have a baby is one that's become increasingly common in a world of constantly advancing fertility medicines and technology. When "Made in India" asks that question, it's a bit more literal.
Rebecca Haimowitz and Vaishali Sinha's "Made in India," which showed Thursday as part of the Wisconsin Film Festival and will screen again Saturday at 5:45 p.m. at the Memorial Union's Play Circle Theatre, is a compelling, well-produced documentary that dives head-first into a number of hot topics, including medical tourism and advanced fertility treatments.
The documentary centers on Brian and Lisa Switzer, who after eight years and tens of thousands of dollars spent on trying to conceive a child are running out of money and options. After deciding surrogacy in the United States (which costs $70,000-$100,000 in total) is out of their price range, Brian and Lisa look to India and a U.S.-based company called Planet Hospital to bring them a child at one-half to one-third the cost — not unlike U.S. corporations' moves abroad to seek cheaper labor. There, a Muslim woman named Aasia Kahn, whose husband's mechanic business is suffering, agrees to carry Brian and Lisa's child to make money for her three children, particularly her daughter.
The character development is the main strength of the movie. At first glance, Lisa, with dyed-red hair and deep pink lipstick, appears bold, brash and determined to have a child, calling it both her dream and "what I need to be whole," while Aasia appears nervous and unsure of herself in front of the camera, giggling behind her face veil.
As the movie continues, however, Lisa's insecurities are apparent. She struggles to navigate the Indian culture when bureaucratic issues arrive after Aasia gives birth to not one, but two of Brian and Lisa's children. Meanwhile, Aasia appears to grow increasingly confident, even taking part in India's bartering culture to try to secure more money for carrying twin girls - telling Brian and Lisa that they are welcome to give her more money "out of their happiness."
The movie doesn't shy away from any of the controversies involved with both surrogacy itself and U.S. citizens taking part in health care abroad. Indian women's groups stress the lack of surrogate's rights in the country, and indeed there is a discrepancy in Aasia's payment that is never resolved. Lisa and Brian believe there are paying Aasia $7,000, while Aasia's original agreement with the Indian clinic was for $2,500. Aasia ends up negotiating for more, but it's unlikely she was ever paid the full amount.
Meanwhile, Lisa and Brian run into hurdles with their babies' citizenship when Aasia has to have an emergency delivery and is taken to a different hospital than was originally planned, demonstrating the lack of regulation or even widespread knowledge of foreign surrogacies in India.
At times, the camera work is shaky or dark to the point of slight disorientation, but that is mostly the product of shooting on the move and in crowded rooms in a bustling foreign country. On the whole, the film is creatively done, contrasting the paved highways and suburban sprawl of San Antonio, where the Switzers are from, to the dirt roads and crowded markets of Mumbai. The rapid development of India is also a point of emphasis, though, from high-tech medical clinics to the appearances of global companies, like Citibank.
"Made in India" expertly captures the emotions and stories of each person involved in a particular surrogacy. But, it raises enough questions to make the viewer think long and hard about whether what appears to work for one couple and one Indian woman is a universally good practice.