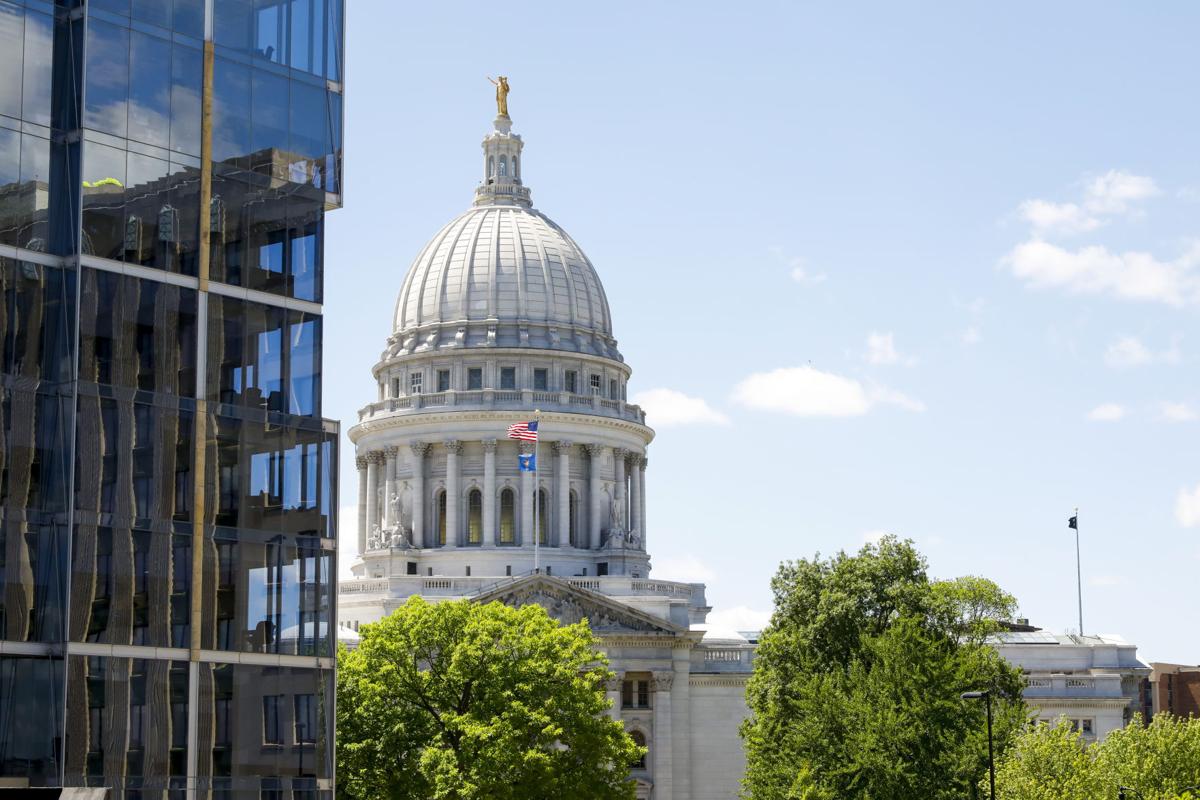 A group of Wisconsin Republicans is proposing a bill aimed at making school district curricula more transparent at a time when what's being taught in classrooms has become a political talking point.
Republican legislators are circulating the bill, which would require districts to publish lists of materials used in classrooms, for co-sponsorship this week. It comes about a month after another group proposed a bill banning "critical race theory" from classrooms with language that would potentially limit discussion of concepts like equity and some historical topics.
WILL worked with legislators on the legislative proposal.
"Parents should be empowered to find a school that fits their values, that educates their child and the topics that are important to them," WILL director of education policy Libby Sobic said last month. "And the best way to ensure that every parent can make that decision is to give them easy access to information from the district."
While the report focused on the same race-based discussion concepts that Republicans around the country have turned into a major culture clash, it also pointed out that liberals might be interested in what's happening in classrooms. The report noted an example from Oklahoma in which a law required schools to "clearly and consistently teach that abortion kills a living human being."
"Parents from all political persuasions deserve the opportunity to learn what is being taught in their schools," the report stated.
The report also pointed to the difficulty in accessing course materials via open records requests, citing expensive costs from certain districts to receive requested materials, including more than $5,000 from the Madison Metropolitan School District and more than $1,000 from the Kenosha Unified School District.
The proposed bill would require districts to post a bibliography-style list of curricular materials generated by outside entities and the full text of materials created by the district or a teacher. The list of materials would have to be posted "prominently" on a school district's website and be updated at least twice each school year — once before it begins and once in January — starting with the 2022-23 school year.
The bill includes a penalty of up to $15,000 if a school district resident sues a district and the district is found by the court to be in violation of the law. Parents already have the right under federal law "to inspect, upon request, any instructional material used as part of the educational curriculum for students."
Brian Sikma, the policy director for bill sponsor Sen. Duey Stroebel, R-Saukville, said the bill allows the state to continue its tradition of local control over curriculum.
"It's important that parents have the information that they need to engage school boards, to engage local administrators in meaningful, productive conversations," Sikma said. "A transparency bill like this is a way for the state to facilitate that discussion and to foster that sort of transparency and accountability."
Wisconsin Association of School Boards director of government relations Dan Rossmiller said that school boards support transparency, but want to avoid placing more workloads on teachers, adding that there are other ways for parents to access the materials at issue.
"This bill would add a tremendously burdensome requirement on schools and teachers at the same time that the Legislature just gave schools no new resources for operating costs," Rossmiller said.
The Department of Public Instruction offered a fiscal estimate on last month's CRT bill, including calling the proposed requirement to post curricular materials a "significant administrative burden on staff." Sikma said that he believes that while starting the process may take an investment, maintaining the list from year to year shouldn't require much effort.
"Once they get something like this up and running, it's a matter of maintaining and it's always easier to maintain than it is to build from the ground up," Sikma said. "I'd be really surprised if school districts, individual teachers are so significantly revamping from semester to semester what they're doing in the classroom that it'd really burden them with additional time."
Bill author Rep. Elijah Behnke, R-Oconto, said the bill, rather than focus on a single timely issue like the "critical race theory" debate, will allow parents more access. He said attending a small private school in his childhood allowed his parents to be connected to what was happening in the classroom and that is a connection he wants all parents to have.
"Words change, culture changes, but a parent's right to raise their own kids the way they want to should never change," Behnke said.
"If there's concerns that something might be taught that's controversial, then hiding it isn't the way to move forward," he said. "Having a productive debate at the local level will be a far better approach for facilitating that buy-in from parents and from the taxpayers who are paying the bills."
Share your opinion on this topic by sending a letter to the editor to tctvoice@madison.com. Include your full name, hometown and phone number. Your name and town will be published. The phone number is for verification purposes only. Please keep your letter to 250 words or less.