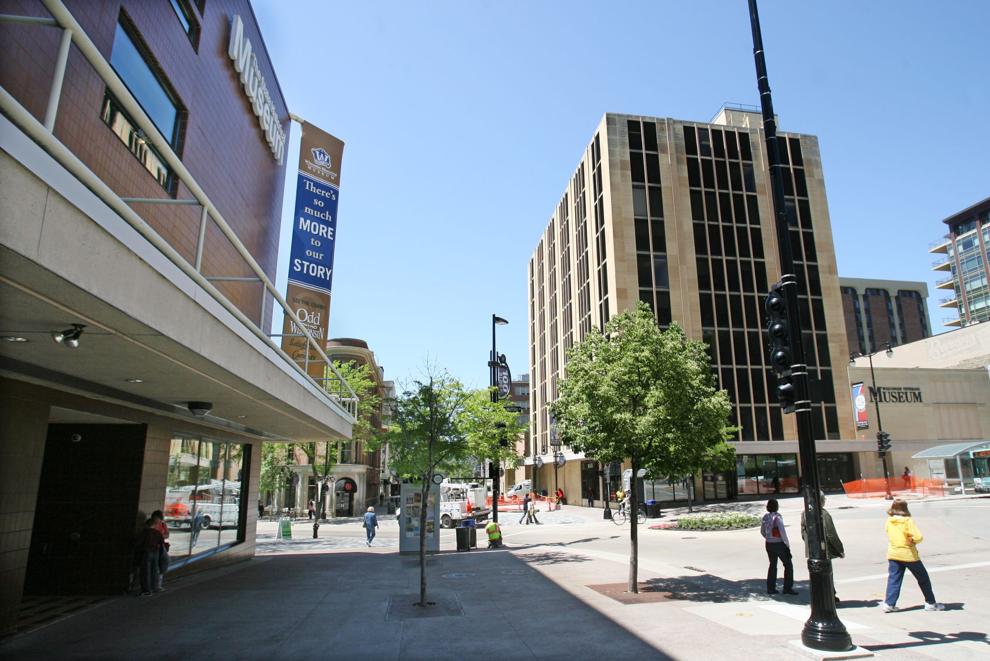 After spending the last 16 months filming virtual cemetery tours and hosting Zoom trivia nights, the Wisconsin Veterans Museum will once again open its doors to the public on July 1.
Jennifer Stevenson, who was hired as the marketing and outreach specialist a little over a week after the COVID-19 pandemic forced the museum to shut down, said the closure felt "surreal."
"The team pivoted really well once we were over the initial shock that we were going to be home for longer than anticipated," Stevenson said. "The change in programming stretched everyone's talents and helped us realize we had talents we didn't think we had."
The "pivot" meant moving as much content online as possible. The museum began hosting online movie discussion nights, "drink and draws" events where participants would draw objects in the museum's collection, self-guided walking tours of Madison and a curator conversation series.
The new online content gave the museum a much larger reach, with one event drawing participants from as far away as Singapore. Stevenson said museum staff hope to maintain the expanded engagement by continuing to offer online programs and streaming in-person events.
"Not everyone is willing or able to travel to downtown Madison and so we can still expand our reach and tell the stories of our veterans through digital," Stevenson said. "The pandemic's been disorienting but there has been some innovation coming out of it."
While expanding its online collection, the museum has also been focusing on expanding its gallery. New additions include exhibits on Madison natives Roberta Wells, one of the first female Marines, and Akira Toki, who earned a Purple Heart and Bronze Star during World War II.
Stevenson said the closure gave curators time to reflect and add exhibits that "tell a more complete history of the people of Wisconsin."
Museum staff are also thinking ahead to potentially relocating in alignment with Gov. Tony Evers' "Vision 2030" strategic plan that reimagines Madison's Downtown. Stevenson said the museum staff are "excited" about the proposed relocation plan, which would move both the Veterans Museum and the Wisconsin Historical Society to the 200 block of East Washington Avenue, though no final decisions have been made.
The museum will be reopening with some COVID-19 restrictions in place, Stevenson said. Those protocols will be finalized closer to the opening.
"We want to make sure that everybody feels safe at the museum," Stevenson said. "We're all in a state of flux and I think we're all used to that."