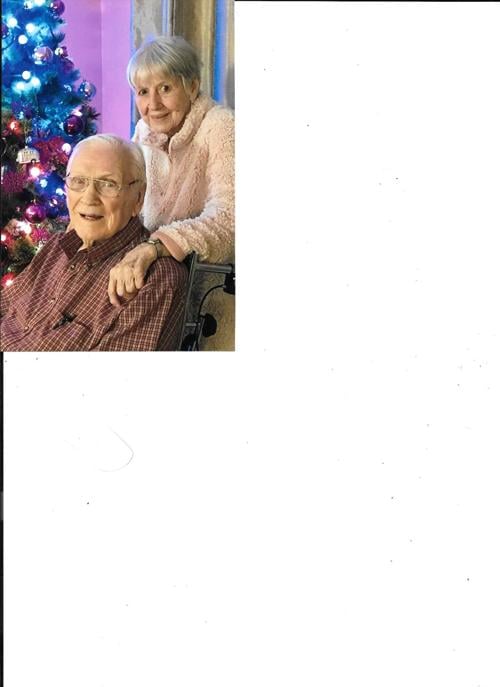 Austin and Marilyn Healey Celebrate 70th Wedding Anniversary
Austin and Marilyn Healey celebrated their 70th wedding anniversary on Thursday, June 18, 2020. They were married on June 18, 1950, at Sacred Heart Cathedral in Davenport, Iowa, with family and friends present. They dated for 5 years before they were married which makes a wonderful 75 years together. They honeymooned in Yellowstone National Park and returned to Yellowstone for their 50th wedding anniversary in the summer of 2000. Austin and Marilyn have 5 children who include Mark (Amy), Sheryl (Mark), Sheryn, Candice (Dave), and Kathy. They also have 9 grandchildren (Austin, Savannah (Eric), Lindsey, Michelle (Kevin), Braylee (Julie), Freya (Isaiah), Adam, Alex (Ashley) and Becki), 12 great-grandchildren (Aubrie, Max , Taylor, Haylee, Evan, Josslyn, Alyla, Vince, Finn, Damian, AJ, and Nolan) and 1 great-great-grandchild (Liam).
Austin and Marilyn have enjoyed traveling throughout their years together including seeking out family roots in Germany and Ireland. Austin has loved flying small planes, car shows, and playing poker with his friends. Marilyn has loved painting, playing the piano, and singing. They loved camping with their children every year plus many more adventures.
If you see Austin and Marilyn, please wish them a Happy Anniversary!