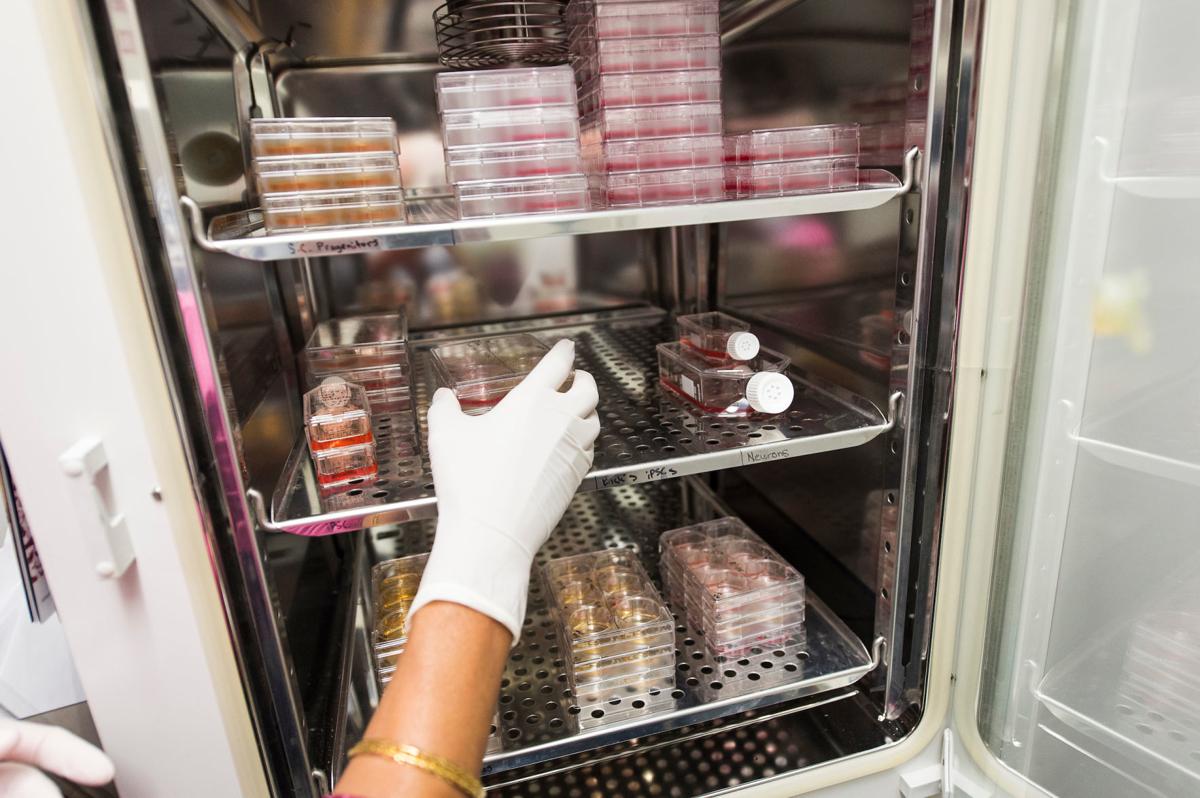 When James Thomson and his team succeeded in growing human embryonic stem cells in 1998, biology, health science and the biotech business sector began to fundamentally change.
Today, at least 10 Wisconsin enterprises depend – in one way or another – on pluripotent stem cells, either human embryonic or induced pluripotent cells (iPS). Here's a look at some of them:
WiCell, a research lab funded and established by the Wisconsin Alumni Research Foundation, is now one of the world's largest distributors of embryonic stem cells and iPS cells. Its catalog has grown from 75 types, or "lines," three years ago to more than 1,200 today. Among the most requested are the original five lines that Thomson first derived.
BrainXell sells neural cells created with processes patented by company founder Su-Chun Zhang, a UW-Madison neuroscience professor, who in 2001 became the first to grow stem cells into cells that transport and store information in the nervous system.
Most purchasers are pharmaceutical firmss testing drugs related to neurodegenerative diseases like Alzheimer's and Parkinson's. BrainXell is located in University Research Park.
Regenerative Medical Solutions is developing a cell transplant for diabetes, which is caused by death of insulin-making islet cells in the pancreas.
Building on research by chief scientific officer Jon Odorico, a UW-Madison surgery professor, the company is animal-testing the safety and efficacy of islet cells grown from human stem cells.
Stem Pharm, a spinoff co-founded by William Murphy, a UW–Madison professor of biomedical engineering, focuses on better ways to direct the development of stem cells into adult cells, tissues and more complex structures.
Murphy says Stem Pharm markets systems that drug makers can use to evaluate the safety and utility of drugs for treating blood vessels, as well as liver and nerve tissue.
Primorigen Biosciences, a biotechnology tools company in University Research Park, supplies the growing stem cell industry.
Unless a stem cell has a comfortable, familiar environment, CEO Chuck Oehler says, it will not behave as you want. "So, we make proteins that enable researchers to work with stem cells outside their natural environment, on plates and 3D surfaces," he says.
Stemina Biomarker Discovery reads messages in the breakdown products of metabolism, based on an idea developed at UW–Madison. CEO Elizabeth Donley has developed a 14-person company that uses pluripotent stem cells to examine metabolic profiles for two purposes – toxicity and early identification of autism.
Opsis Therapeutics is developing treatments for blinding diseases affecting the light-detecting rods and cones in the retina and the retinal pigment epithelium (RPE), a support layer for those "photoreceptor" cells. Its treatments are based on differentiating iPS cells into photoreceptors and RPE cells, based on techniques from co-founder David Gamm of the UW School of Medicine and Public Health, with funding from the National Eye Institute.
Cellular Dynamics International Inc. – now FUJIFILM Cellular Dynamics, Inc. was founded in 2004 by UW-Madison stem cell pioneers including Thomson. See a separate article elsewhere in this section.
Cellular Logistics, a UW-Madison spinoff co-founded by Amish Raval and Peiman Hematti, develops innovations to restore heart muscle after heart attacks. It is about to open a lab in University Research Park and hopes to start human trials within two to three years.
JangoBio builds on research by Craig Atwood, a UW-Madison associate professor of medicine. It is performing animal experiments aimed at restoring the youthful balance of endocrine hormones. "By modulating hormone levels, our base technology allows us to manipulate the rate at which we age," says CEO Bill Kohl, "but we prefer to speak in terms of extending the health span."