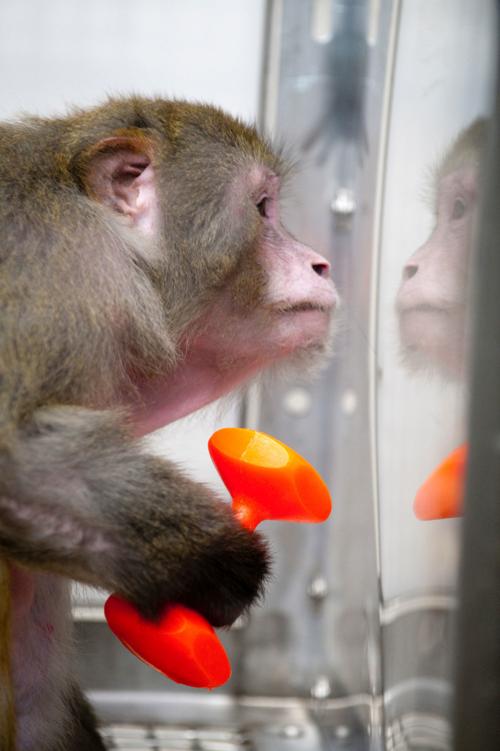 When Jamie Thomson addressed an audience at the Wisconsin Institute for Discovery in April, he emphasized the important role that nonhuman primates played in his groundbreaking research.
Thomson, who today serves as director of regenerative biology at the Morgridge Institute for Research, explained that he came to UW–Madison in 1991, in large part because it housed the Wisconsin National Primate Research Center. The facility is part of the National Primate Research Centers funded by the National Institutes of Health.
In the mid-1990s, Thomson's lab went on to derive embryonic stem cells from the rhesus macaque and common marmoset, work that later led him to be the first to derive human embryonic stem cells.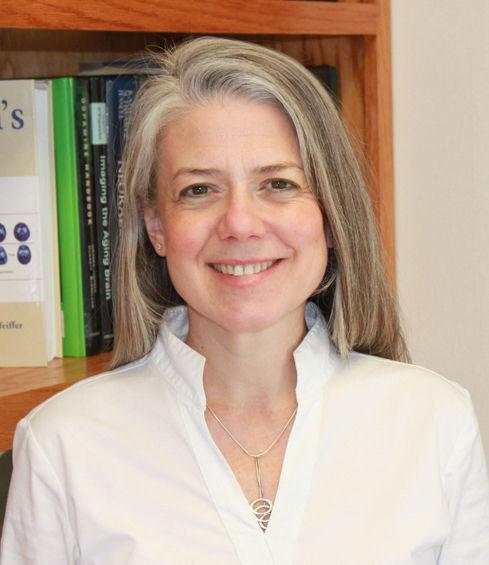 "If UW-Madison is the birthplace of human embryonic stem cells, then the Primate Research Center is the cradle," says Marina Emborg, a professor of medical physics and director of the Preclinical Parkinson's Research Program at the center.
Emborg and others stress the critical need for monkeys in stem cell research.
In contrast to mouse embryonic stem cells, monkey cells – especially those of the rhesus monkey – grow in culture almost identically to human cells, allowing for the study of disease etiology and physiology to develop therapies and treatments for human diseases.
In a 2017 paper Emborg writes, "Experiments in nonhuman primates (NHPs) account for only 5 percent of all research in animals. Yet the impact of NHP studies for clinical translation is much greater, especially for neurodegenerative disorders, as NHPs have complex cognitive and motor functions and highly developed neuroanatomy. New NHP models are emerging to better understand pathology and improve the platform in which to test novel therapies."
Emborg's research focuses on understanding and finding solutions for neurodegenerative disorders, with an emphasis on Parkinson's disease. Her work includes primate models of neurological disorders.
Like Thomson, Emborg, who came to UW–Madison in 2004, says she was attracted to the university in part because of the primate resources it offers, and the advancements made at the university in stem cell science. Emborg proudly acknowledges that her office at the Primate Center today was once Thomson's.
Emborg and Su-Chun Zhang, UW-Madison professor of neuroscience and neurology, are working with nonhuman primates in their research to replace defective cell types with healthy cells in the brain to treat Parkinsonism, which results from the deterioration of neurons in the brain that produce the neurotransmitter dopamine.
They have developed lines of induced pluripotent stem (iPS) cells, which, like embryonic stem cells, can morph into virtually any cell in the body but are derived from adult cells rather than embryos, from the skin cells of individual monkeys.
They then guided the iPS cells down the developmental pathway to become neural progenitor cells, biological cells that tend to differentiate into a specific cell type, before transplanting back to the brain of the same monkey, achieving what scientists call autologous iPS cell transplantation, and doing so in monkeys for the first time.
This success led to a recent effort in treating Parkinson's disease using autologous iPS cells in a primate model.