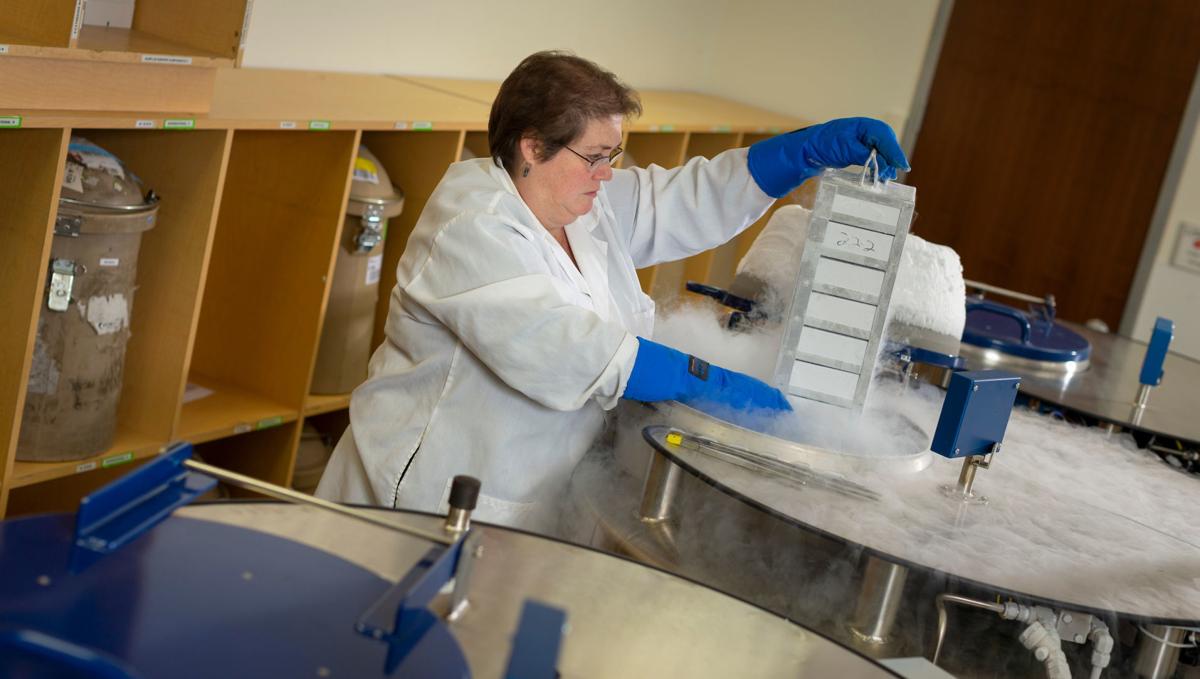 WiCell Research Institute has reinvented itself dramatically in the last two decades, yet we remain a mission-driven nonprofit at the epicenter of stem cell research.
WiCell's story began in 1999, shortly after researcher Jamie Thomson made his stem cell breakthrough.
The U.S. government had yet to approve the use of federal funds for stem cell research, meaning that the work could not be done on campus without jeopardizing all of UW-Madison's research grants.
In light of this, to enable early work in the field, and protect the university, the Wisconsin Alumni Research Foundation provided resources to establish WiCell as a privately funded research hub just off campus.
It was an intriguing place to be.
There was a diversity – bioengineers, biologists, data managers and others – all sharing the same space.
The proximity created collaborations between investigators who look at things from different perspectives. This pushed science forward in ways that might not have been possible.
The government clarified its position on stem cell research in 2001 when President George W. Bush approved government funding for research on the human embryonic stem cells lines derived at that point.
This allowed research to move onto campus, and many of our researchers elected to relocate their research to their campus laboratories. This might have been the end of our institute.
Instead, our ability to be nimble allowed us to transform into a service organization for UW-Madison and the larger stem cell scientific community.
Initially, we focused on teaching scientists how to culture stem cells. Working with these cells is not just about following prescribed protocols.
Human stem cell culture is really as much art as it is science, and training was necessary in the early days to allow the science to spread. Initially, WiCell was one of the only places to receive training on how to use these new, valuable research tools. More than 800 researchers received training at WiCell and have gone on to train more researchers.
There was also a tremendous need for a place to bank stem cell lines, test them to assure their quality and distribute them to other scientists.
Most research labs are not equipped for this kind of work, and it distracts from their primary focus of conducting the research. While we started with Thomson's original five lines, we now distribute more than 1,360 lines, and remain one of the leading repositories of these cells in the world.
Startups are spinning out of UW-Madison. We've set up a small incubator lab to offer startups a facility, so they can concentrate on their science instead of the details of establishing and maintaining a lab. This concept is being expanded into Forward BIOLABS.
This field is hasn't begun to realize its potential. The first 20 years have been powerful. It is difficult to put limits on future possibilities.