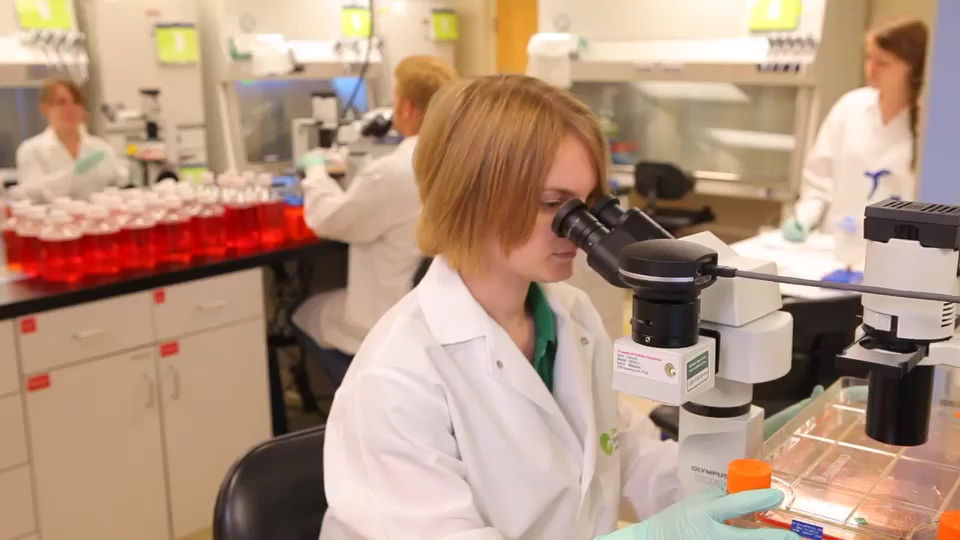 CDI is partners in the venture with David Gamm, director of the UW-Madison's McPherson Eye Research Institute. Gamm, a leader in transplanting stem cell-derived retinal cells, is the chief scientific officer of Opsis. He owns 49 percent of the venture while CDI owns 51 percent, CDI spokeswoman Lauren Geloso said.
Emile Nuwaysir is president of Opsis, and continues to serve as president and chief operating officer of CDI.
Gamm said diseases such as age-related macular degeneration and retinitis pigmentosa affect tens of millions of people worldwide but there are no treatments to reverse the permanent vision loss those diseases can cause.
Gamm said, though some new developments could serve as a start for Opsis. "For example, over the past decade, it has become feasible to generate new photoreceptors from induced pluripotent stem cells and transplant them into the diseased retina, with additional advances anticipated in the future. Our goal is to build on this progress," he said, in a news release.
Neither Gamm nor Nuwaysir could be reached for comment.
Photoreceptor cells, also known as rods and cones, help identify light and dark, shape and movement, and color.
Opsis will bring together "a cross-disciplinary team of internationally recognized advisers and development partners," the company said, and it plans to develop drugs that can be matched to the patient's immune system to reduce or prevent rejection of the cells.
Opsis was established on July 31 with a financial investment from CDI; the amount was not disclosed. It will operate out of CDI's Madison offices, 525 Science Drive, where CDI scientists have been contracted to conduct research, Geloso said.
CDI, founded by UW-Madison stem cell pioneer James Thomson and acquired by Fujifilm Holdings Corp. of Tokyo in 2015, produces human cells for use in drug discovery, testing for toxicity, and regenerative medicine.
Be the first to know
Get local news delivered to your inbox!