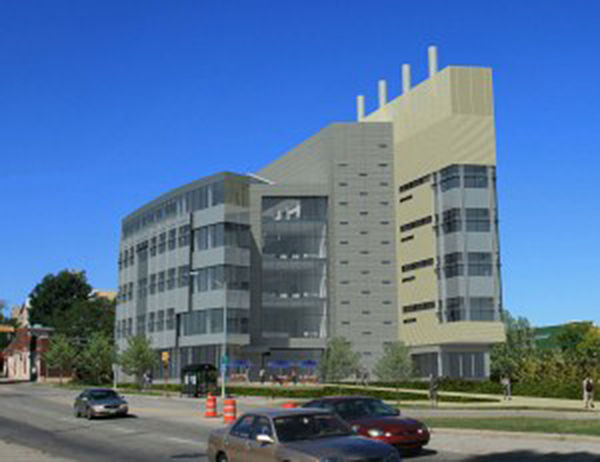 A UW-Madison center for energy research will continue operating for at least another year after a multi-million dollar grant from the school's research foundation.
The Wisconsin Alumni Research Foundation plans to give $3.5 million to keep the Wisconsin Energy Institute operating for a year. It's a stopgap move after state lawmakers passed a budget in July that removed $8.1 million in funding over two years for the Wisconsin Bioenergy Initiative.
The grant is part of a larger $20 million donation to the university from WARF, according to UW-Madison. The grant largely funds information technology projects like research computing and IT security, as well as IT infrastructure that protects intellectual property and personnel along with academic and research data.
"WARF has regularly funded infrastructure needs on campus that fortify the research enterprise and we are proud to do it," WARF managing director Carl Gulbrandsen said in a statement. "These projects were identified by the university as important projects needing support and the WARF trustees strongly believed that providing that support is in alignment with WARF's mission to support research."
But institute director Michael Corradini said the grant "doesn't completely close the gap that occurred when the Legislature deleted the state funding."
The state cut was part of a deal Gov. Scott Walker proposed earlier this year that gave the University of Wisconsin System more autonomy in exchange for fewer dollars. But the cut left UW-Madison looking to cover the matching funding for the center, which focuses on clean energy research.
"WEI still faces a much larger funding gap in the second year of the biennial budget than it appears the campus is able to cover," Corradini said. "We are very grateful to receive such significant financial support, especially considering the budget pressures the university is currently facing."
The grant will help the university match funding for a $265 million, 10-year grant from the U.S. Department of Energy that founded a federal Great Lakes Bioenergy Research Center in 2009 housed at the Wisconsin Energy Institute. The center "supports researchers from multiple institutions studying the sustainable production of transportation fuels and chemicals from non-food plant biomass," according to UW-Madison.
Corradini said with its "more limited funding," WEI's top priority is supporting the federal research center.