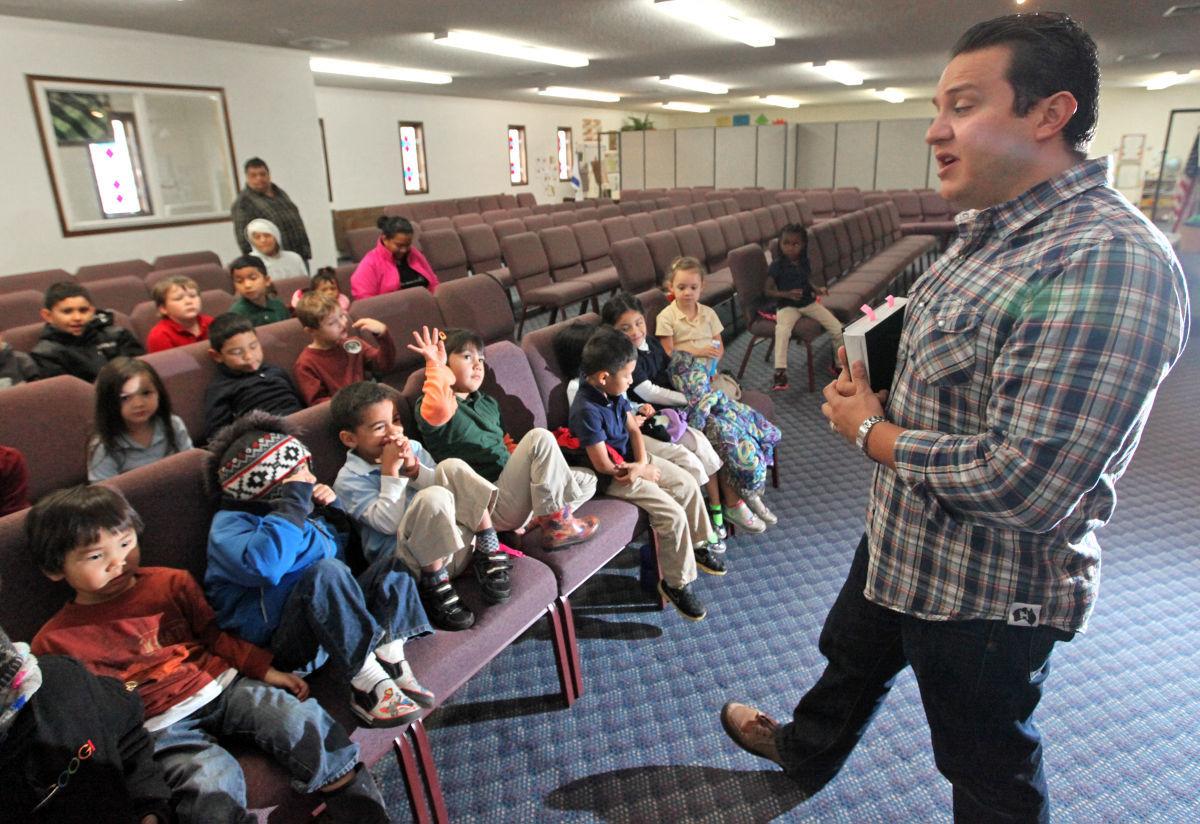 The state's largest teachers union came out swinging Thursday after the Wisconsin State Journal reported that Assembly Republicans are looking at bringing a new style of school voucher to Wisconsin.
Assembly Republicans are considering a program that would allow Wisconsin parents to pay for K-12 school expenses — including private school tuition, textbooks and tutoring — with a taxpayer-funded stream of money known in other states as Education Savings Accounts.
The subsidies — now being offered in Arizona, Florida, Mississippi, Nevada and Tennessee — have been dubbed the next generation of school vouchers, which allow students to use tax money to attend private schools and have been used in Wisconsin since 1991.
Ron Martin, president of the Wisconsin Education Association Council, said in a statement Thursday after the State Journal published a story about the lawmakers' plans, that the programs amount to a "back-door scheme" to take money away from public school funding.
"Education savings accounts literally take money out of our neighborhood public schools and hand it over to subsidize private tuition, with zero accountability," said Martin. "Politicians who turn their backs on the public schools that provide all children with opportunity in return for campaign contributions from voucher lobbyists had better be ready to look parents in their communities in the eye in the next election and explain why local public schools are cutting teachers and programs, while tax dollars go unaccounted for through private subsidies."
If lawmakers move forward with creating such a program, it would add another option for Wisconsin parents, who already have a variety of alternatives to their designated public school, including open enrollment to other public schools, voucher-assisted private schools and independent charter schools.
In general, under the subsidies, parents of eligible children — typically students with disabilities, low-income students or those attending schools that don't meet state education standards — receive several thousand dollars from taxpayers to pay educational expenses.
In the states that have such programs, parents either are issued a debit card that accesses the money or are reimbursed for their expenses.
Rep. Dale Kooyenga, R-Brookfield, said a starting point might be to offer the programs to families whose income currently makes them qualify for school vouchers — which is 185 percent of the federal poverty level in the statewide voucher program and 300 percent of the federal poverty level in the Milwaukee and Racine programs.
School Choice Wisconsin president Jim Bender said Martin's "hyperbolic rhetoric" shows he doesn't understand how the program might work in Wisconsin.
"Given the ability to customize educational programs, public schools could be leaders in innovating new solutions that improve education and attract new revenues in response to the clear, and growing, demand from parents for quality options," said Bender.
A spokeswoman for Assembly Speaker Robin Vos, R-Rochester, said lawmakers won't look at the idea in earnest until January, when the new Legislative session begins.
Scot Ross, executive director of the liberal group One Wisconsin Now, on Thursday also reacted to the State Journal report, saying Republican lawmakers "are willing to sell out our public schools" in exchange for campaign donations from pro-voucher supporters.