The state of Wisconsin is suing a Marinette manufacturer and an affiliated company over toxic "forever chemicals" that have contaminated waters in the northeastern Wisconsin community.
Attorney General Josh Kaul filed a civil lawsuit Monday against Johnson Controls and Tyco Fire Products for failing to notify the Department of Natural Resources that they had discharged firefighting foam containing compounds known as PFAS and for failing to clean it up.
Kaul is asking a Marinette County court to hold Johnson Controls and Tyco responsible for the state's costs related to the contamination and to force the company to complete an investigation and cleanup near their Fire Technology Center.
"When companies contaminate our water, they must fully remediate the harm they've caused," Kaul said in a statement announcing the lawsuit. "Every Wisconsinite should be able to rely on the safety of the water they drink."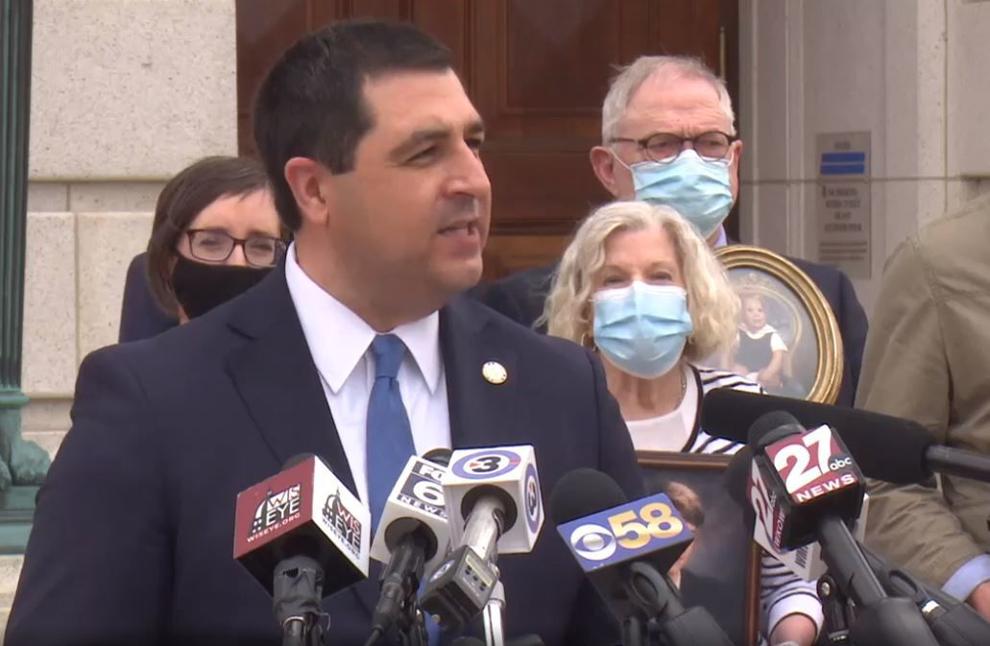 A spokesperson for Johnson Controls, which merged with Tyco in 2016, said the company would "vigorously" contest the lawsuit while continuing cleanup efforts that include a groundwater treatment system that is expected to be completed this summer.
"We stand behind the years of work and considerable resources we have invested in investigating and remediating PFAS related to historic operations," said Kathleen Cantillon, director of environmental communications. "We continue to build on the progress we have made to address these issues in our community, including offering bottled water and in-home filtration systems several years ago to all households in the town of Peshtigo whose private wells were potentially impacted by PFAS from the FTC."
Marinette and Peshtigo are among the Wisconsin communities most affected by PFAS, which has also contaminated groundwater in La Crosse, Eau Claire and Wausau and has triggered consumption warnings for fish from Madison's lakes.
According to the complaint, Tyco and its predecessor, Ansul, have been testing foam since 1962, contaminating the air, soil, surface water and groundwater around the plant with the synthetic compounds, which have been linked to cancer and other illnesses.
Between 2013 and 2016 Tyco found high levels of PFAS in soil and groundwater around the site but did not report the results to the DNR until 2017, according to the complaint.
The complaint alleges the company has yet to complete a site investigation as required by state law and has taken only "limited actions" to remediate the contamination.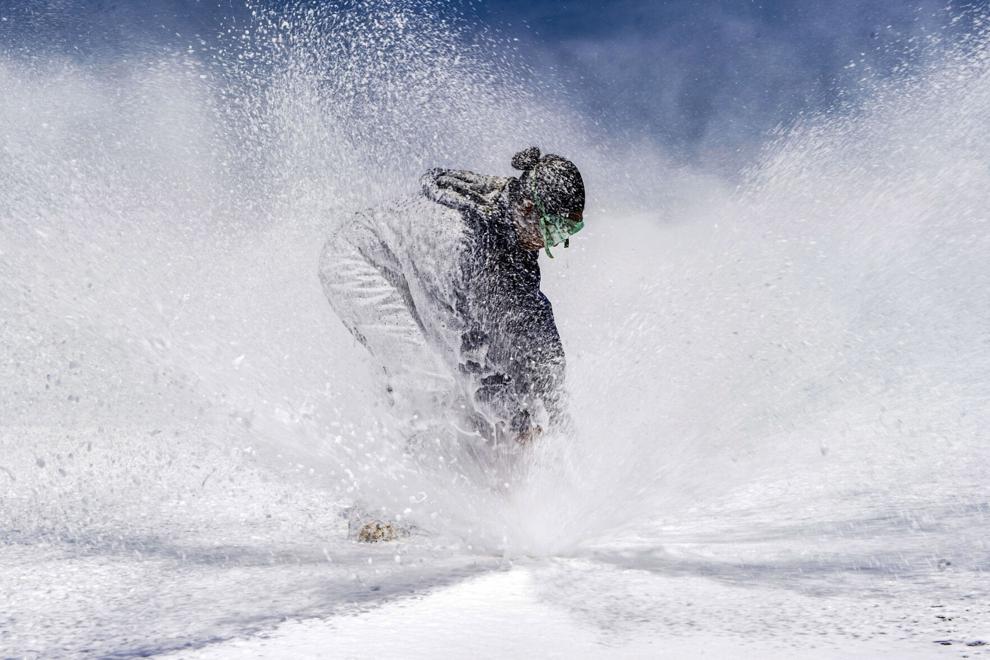 Since 2017, Johnson Controls has sampled 172 private wells, of which 22 were contaminated with two PFAS compounds at concentrations the Environmental Protection Agency says are unsafe. Another 38 had levels above the Wisconsin Department of Health Services' recommended drinking water standards.
As part of a separate class-action lawsuit, Johnson Controls last year agreed to pay $17.5 million to Peshtigo-area residents whose water was contaminated with PFAS, and the company says it has set aside $140 million to cover cleanup costs.
Kaul acknowledged Johnson Controls has conducted a limited investigation and is working with residents and the DNR.
"They have taken positive steps," he said. "But we have reached a point in this process right now where we believe the path forward is through litigation."
The DNR says it will continue pushing Johnson Controls and Tyco to complete a site investigation and cleanup as well as to provide bottled water to residents with contaminated wells.
The suit comes as the state's authority to require PFAS cleanup is being challenged by the state's largest business lobby.
State law gives the DNR authority to regulate the discharge of hazardous substances, which the law defines as anything "that can cause harm to human health and safety, or the environment, because of where it is spilled, the amount spilled, its toxicity or its concentration."
There is no definitive list of hazardous substances, which can include toxic chemicals as well manure, corn, or even milk and beer, which in high concentrations can foul public waters and kill aquatic life.
Wisconsin Manufacturers and Commerce and an Oconomowoc dry cleaner claim the DNR is subverting the law by requiring polluters to clean up spills without first going through a lengthy rule-making process that is subject to legislative approval for each individual substance.
A Waukesha County judge is expected to issue a ruling on that case next month.
The DNR policy board last month approved the state's first PFAS standards for drinking and surface water but rejected groundwater regulations. The board's approved drinking water standards would allow concentrations of two compounds — PFOA and PFOS — at concentrations 3.5 times higher than what the Department of Health Services says is safe.
The regulations are subject to approval by the Legislature.
---
Your letters to the editor: Thoughts and prayers for new gun laws
Thoughts and prayers for new gun laws — Michael Lindsay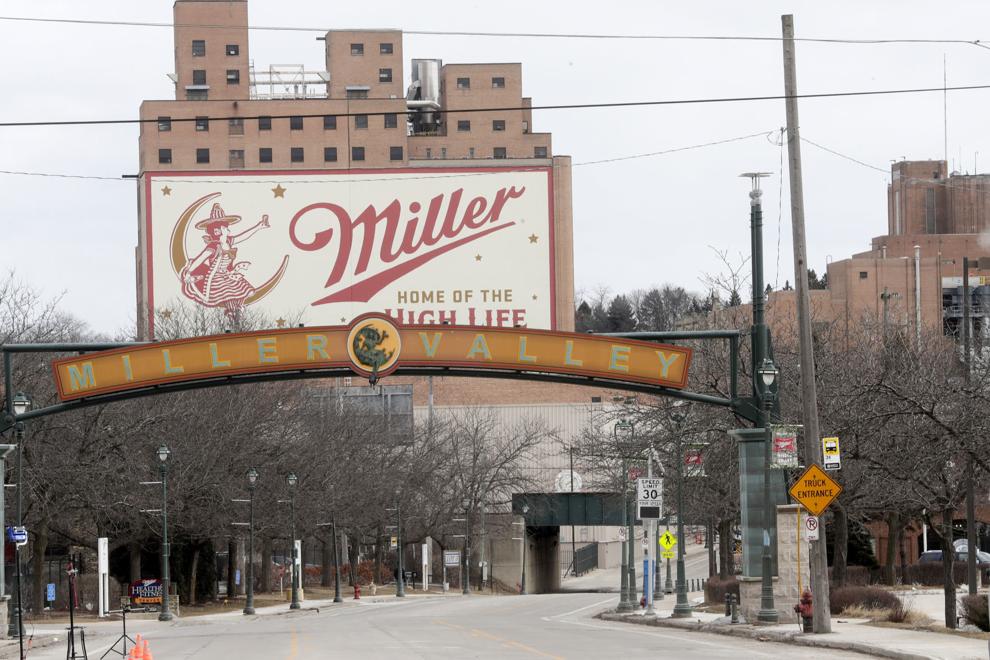 After another tragic Wisconsin shooting, it's time for me to send my thoughts and prayers to majority legislators.
My thoughts are that it's time you serve your Wisconsin constituents rather than your American Legislative Exchange Council, National Rifle Association and gun manufacturer constituents. Majority legislators should be enacting laws that make our communities safer by imposing licensure for gun ownership in ways that are similar to vehicle ownership regulations and, at the very least, by restricting possession of assault weapons to authorized personnel.
My prayers are that if you regard yourself as a Christian, a Judeo-Christian, or another faith-based human being, you will behave according to the tenets which respect lives, including respect for lives over weapons.
I am not a member of a "well-regulated militia" and I do not own a musket. But I do support the U.S. Constitution, including its Second Amendment. But I do not emotionally or irrationally over-interpret that amendment to mean unrestricted ownership of guns. That's because I realize "the right of the people [a collective term] to keep and bear arms" is not violated even when some individuals are prohibited from keeping and bearing arms.
Michael Lindsay, Eau Claire
PFAS are biggest problem with F-35s — Allen Ruff
Noise is not the core issue for those opposing the F-35 fighter jets.
The poisoning of the area's watershed directly attributable to PFAS chemical runoff from Truax Field is the fundamental issue facing everyone across the region. It even affects those currently in denial who busily hype the economic promise that will seemingly come about with the arrival of F-35s at the air base.
Proposed construction meant to provide additional facilities for this next generation warplane will certainly plow up ground already filled with additional toxins as the Air Force sloughs off its responsibility to clean up the toxic mess it has already made.
And who will end up paying for it all? In actuality, everyone who depends on safe, clean water -- even those who imagine some illusory "security" or economic gain.
School Board needs more common sense — Jerry Darda
Madison School Board members Ananda Mirill, Ali Muldrow and Nicki VanderMeulen recently tried to redirect $35,0000 budgeted for police security at crowded school events to community groups to provide the same service.
Mike Hernandez, chief of Madison's high schools and former principal at East High School, pointed out that getting non-police personnel to supervise these events was impractical. He said "It's easy to sit in an ivory tower to say (find an alternative). It's very hard when actually living it."
Fortunately, four other board members were reasonable and voted to use the funds for Madison police. Mirilli, Muldrow and VanderMeulen's actions were an effort to support Freedom Inc., an undisciplined activist group whose only publicized accomplishment has been disrupting School Board meetings. One of its goals is to eliminate any police presence in the public schools.
It disturbs me that too many School Board members do not have any idea what's going on in the schools and don't take the time to find out. Yet they are in a position to make policy and decisions that threaten the safety of the students and defy common sense.
Funds diverted for wall hurt military — Peter D. Fox
The bipartisan defense-funding bill signed last December by President Donald Trump made a huge "about-face" just two months later on Feb. 13 when even more military funding -- this time $3.8 billion -- was shifted to the border wall.
Total military funding redirected toward President Trump's wall now stands at around $10 billion.
Promises made, promises kept? Was it only a hollow promise that Mexico would pay the tab? Or was it an outright lie, knowing the avowed outcome wasn't remotely possible?
For anyone who has been to a Wisconsin Guard armory or Reserve Center to see off troops headed to the Mideast or Afghanistan, think about what this takeaway means to your loved ones going into harm's way. Remember when unarmored, outdated Humvees were death traps for soldiers in Iraq? This money grab takes away $100 million intended to further modernize them.
An additional $1.3 billion went from the Guard and Reserve for modernization or replacement of other dated equipment. The balance of the $3.8 billion reduction affects priority aircraft and seafaring capabilities for the Air Force and Navy.
Think about that next time you tell someone in uniform, "Thank you for your service."