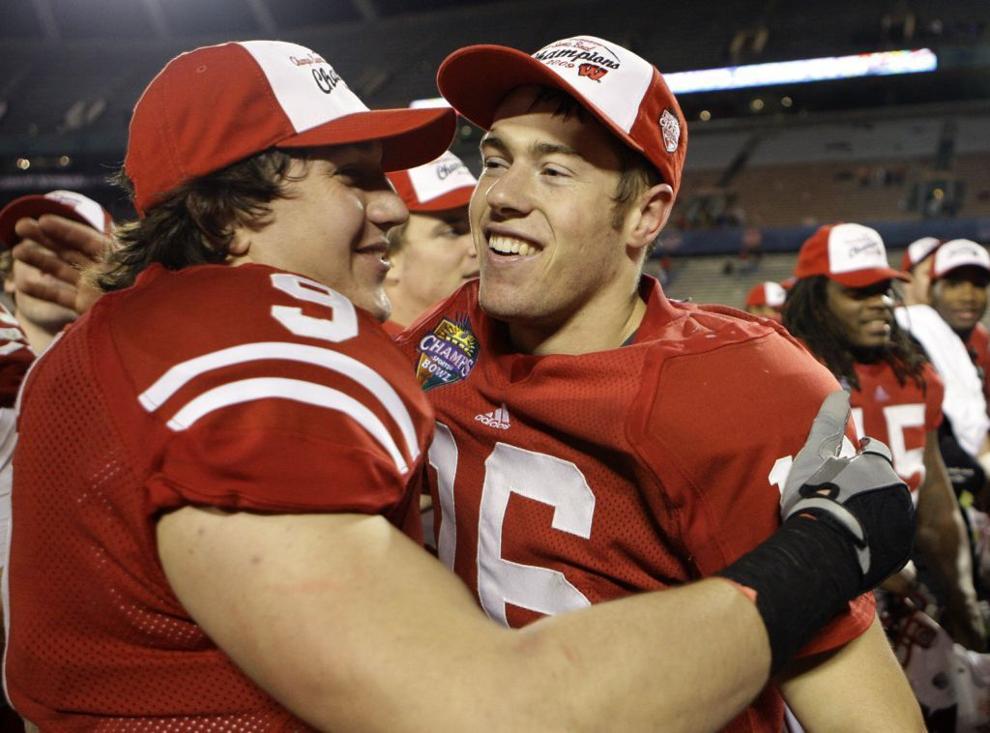 ORLANDO, Fla. -- All that Miami speed was no match for the big, bad Badgers.
John Clay had 121 yards rushing and two touchdowns, powering Wisconsin (No. 25 BCS, No. 24 AP) past Miami (No. 15 BCS, No. 14 AP) 20-14 in the Champs Sports Bowl on Tuesday night.
Clay ran through, over and around the Hurricanes to help the Badgers (10-3) earn their first victory over a ranked opponent this season and claim a big win for the Big Ten.
"That's Wisconsin football, just wearing a defense down," said Clay, who was selected bowl MVP. "The third quarter, fourth quarter, I could just see them sucking wind and holding their waists."
Scott Tolzien threw for 260 yards, and Montee Ball added 61 yards rushing for a Wisconsin team touted as too big and too slow for the dynamic Hurricanes. None of that seemed to matter when the Badgers were powering the ball down the field.
"The way we were running the ball, I had it pretty easy," Tolzien said. "I just had to find a way to get a few passes to our receivers."
Miami's Jacory Harris struggled before throwing a touchdown pass to Thearon Collier with 1:22 remaining. The Hurricanes recovered the onside kick, but Harris threw incomplete on fourth down to end any hope of a comeback.