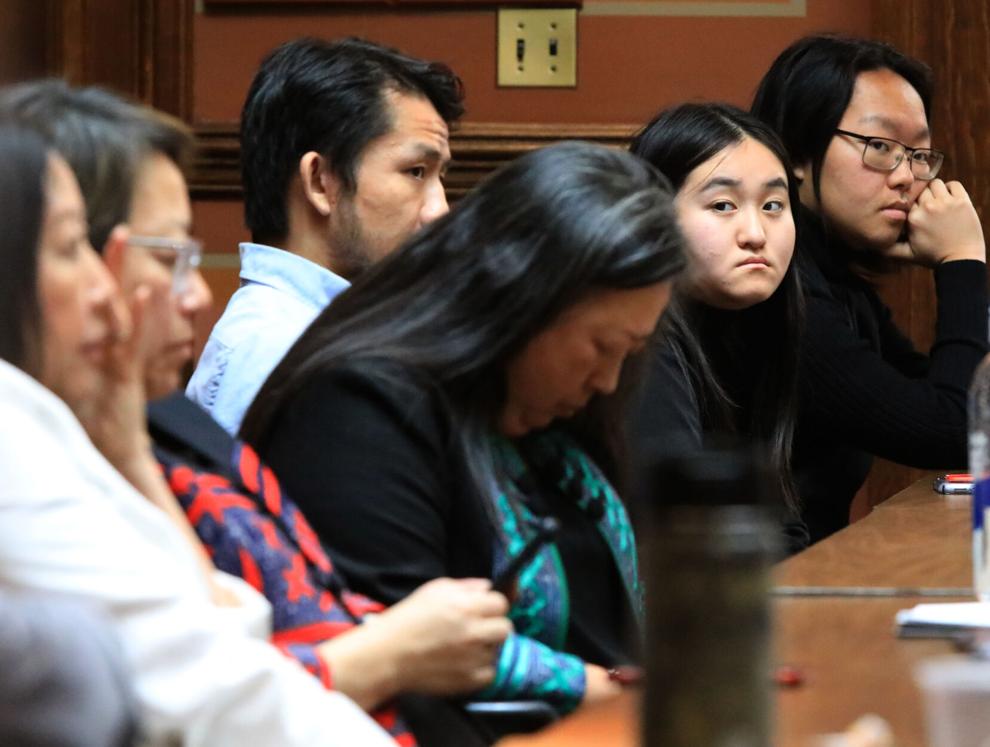 A bill that would require Hmong and Asian American history lessons in K-12 schools received a public hearing Thursday, the first hearing for the measure in the three legislative sessions in which it has been introduced with bipartisan support.
The occasion brought dozens of Asian Wisconsinites from Oshkosh, Eau Claire, the Milwaukee area and other regions around the state to a packed room in the Capitol, where many said the bill would provide Wisconsin students with critical lessons that they themselves lacked in school, making them feel excluded.
"One must know one's roots to be able to thrive, and we must nourish our roots," said Zon Moua, who works for the Madison-based social justice organization Freedom Inc. "This is why the passing of (the bill) is so important. It's going to make it possible for hundreds of Hmong students to learn about their history and celebrate the heroes in our community."
Many supporters also spoke of the bill's urgency: There were around 11,000 documented hate crimes against Asian Americans between March 2020 and December 2021, according to a report by Stop AAPI Hate, a group that tracks and responds to hate crimes against Asian Americans and Pacific Islanders.
"This staggering statistic highlights the urgent need for visibility of the Asian American community as valued members of our community and vital contributors to our shared history," said Kabby Hong, a Verona teacher who represented Wisconsin in the 2022 National Teacher of the Year Program.
"Asian American history is American history," Hong continued, highlighting an Asian American World War II regiment that was the most decorated in U.S. history and former U.S. Rep. Patsy Mink, the first Asian American woman elected to Congress. "You can't tell the story of this great nation without the contributions of the AAPI community."
Growing community
Wisconsin has around 200,000 people of Asian descent, an 80% increase since 2000, the organization Asian & Pacific Islander American Vote found. Over a quarter of Asian Wisconsinites are Hmong, making it the third-largest Hmong population in the U.S. after Minnesota and California.
Yet, many Asian speakers Thursday said they didn't feel comfortable in their surroundings.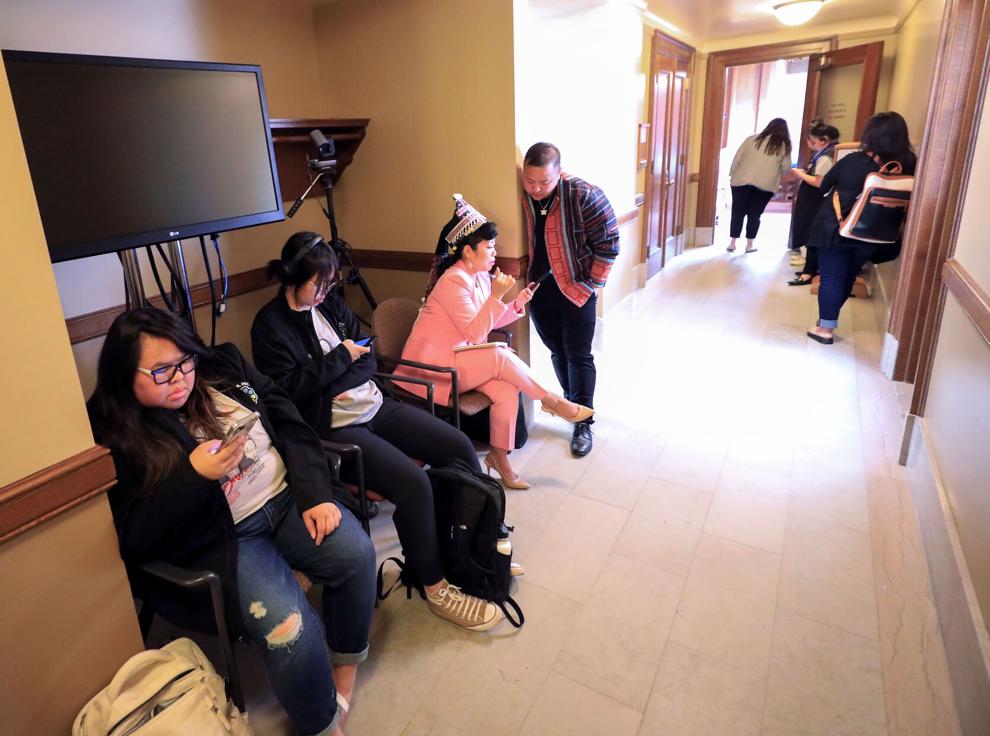 A seventh grader, Rayyang Gorman, said he had wanted to change his name because his peers and teachers couldn't pronounce it correctly.
But when he read the legislation, he said, "I realized that I have to embrace my culture and my beautiful name."
The bill, AB 232, would amend an existing state law, which requires schools to teach students about American Indians, Black Americans and Hispanics, to also teach youth about Hmong Americans and Asian Americans.
A number of states, including Florida, Connecticut, Illinois and New Jersey, have passed legislation to ensure Asian American history is taught in K-12 schools, while other state legislatures, including California and New York, have introduced similar initiatives.
"I didn't learn in school the heritage of my Hmong friends, whose elders fought for our democracy," Rep. Francesca Hong, D-Madison, who has fought for the bill's passage for years but wasn't present at Thursday's hearing, said in written testimony. "And I couldn't tell you as a young student why the month of May is Asian American Heritage Month, or who Vincent Chin was. With AB 232, we are taking a critical step in remedying these gaps in our education system."
Bipartisan bill
In his testimony in support of the proposal, bill author Rep. Patrick Snyder, R-Schofield, highlighted Hmong soldiers' support for Americans in the Vietnam War.
"Each year fewer Hmong veterans remain to tell this important story, which is one of many reasons that I think AB 232 is important — it is essential that this story is relayed to future generations," he said.
Democratic Gov. Tony Evers, who previously urged the bill's passage, would almost certainly sign it into law.
A spokesperson for Assembly Speaker Robin Vos, R-Rochester, didn't respond to a request for comment on whether he'd give the measure a floor vote.
Several groups, including the ACLU of Wisconsin and Wisconsin Education Association Council, registered in favor of the bill. No groups registered against it.
Past opposition to the bill came primarily from Republicans who did not want to mandate more courses in school. The Republican former representative who chaired the Assembly Education Committee, Jeremy Thiesfeldt, said last year it was burdensome to mandate small courses.
The committee has, however, recently passed several measures requiring different courses in school. On Thursday, the committee approved AB 109, which would require high schoolers to take a half-credit personal financial literacy course to graduate.
Additionally, Snyder previously told the Wisconsin State Journal that some legislators opposed continuing to increase the number of ethnic and religious groups students are required to learn about.
"I want to more than anything, to extend my thanks that this bill was brought to a public hearing," Hong said in her testimony. "Today is the history itself that I hope my son gets to learn in school. And I hope this session will finally be the one where we can make that happen."
Rep. Joel Kitchens, R-Sturgeon Bay, said he's hopeful the bill will get passed by the Legislature this session. He said he hasn't spoken to Vos about the bill yet.
"I think it was a big deal for them to get a hearing," Kitchens said about the bill supporters. "They've been asking for it for a long time. I'm not sure why the previous chairman would never give it a hearing."
Getting dairy from farm to table is a complex process — and farmers are adapting to get it there
A different way to farm: Using agritourism to bolster dairy operations
Getting dairy from farm cow to your fridge is more complex than you think
Technology is reinventing dairy production — and it's helping farmers keep pace